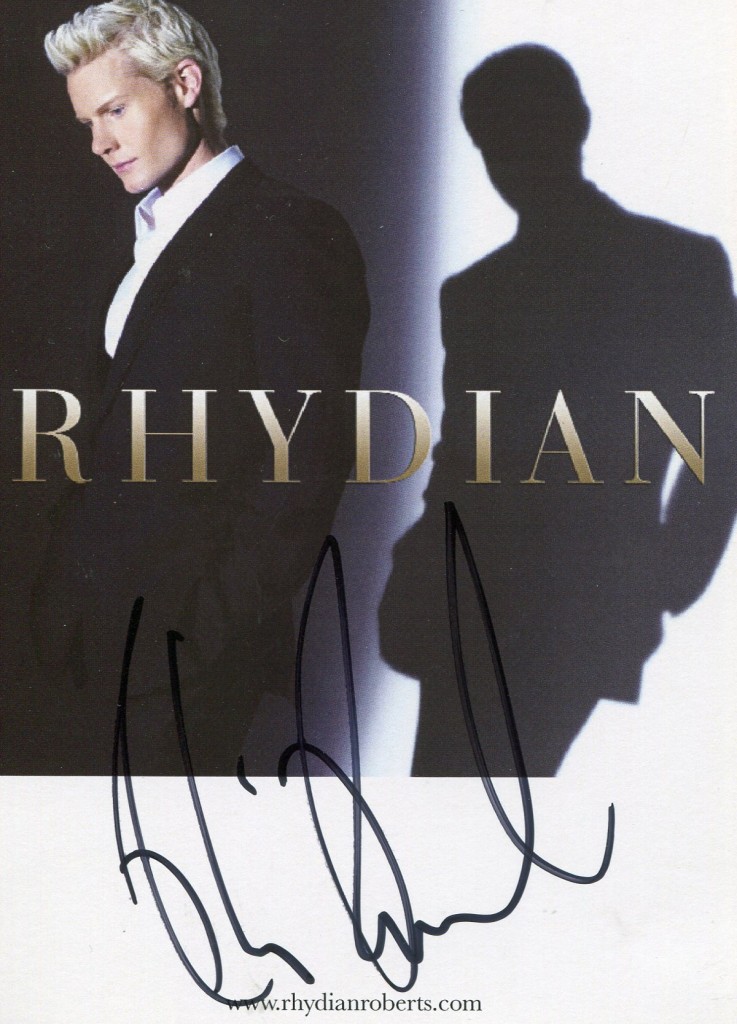 Rhydian was born James Roberts in 1983. He came to fame in "The X Factor" in 1983.
"Classic FM" article:
We asked the Welsh singer, who shot to fame in X Factor in 2007, why he thought Wales produces so many great singers and whether he misses his homeland when he's away.
Next month, Rhydian is embarking on a tour of UK arenas in Jeff Wayne's musical The War of the Worlds, in which he plays Parson Nathaniel. He tells us about the role, for which he's losing his trademark white hair.
Asked what it's like performing in such large venues as the O2, and whether it requires different skills, Rhydian said "I've always been a larger than life character when I'm on stage and I think that helps."
The above "Classic FM" article can also be accessed online here.