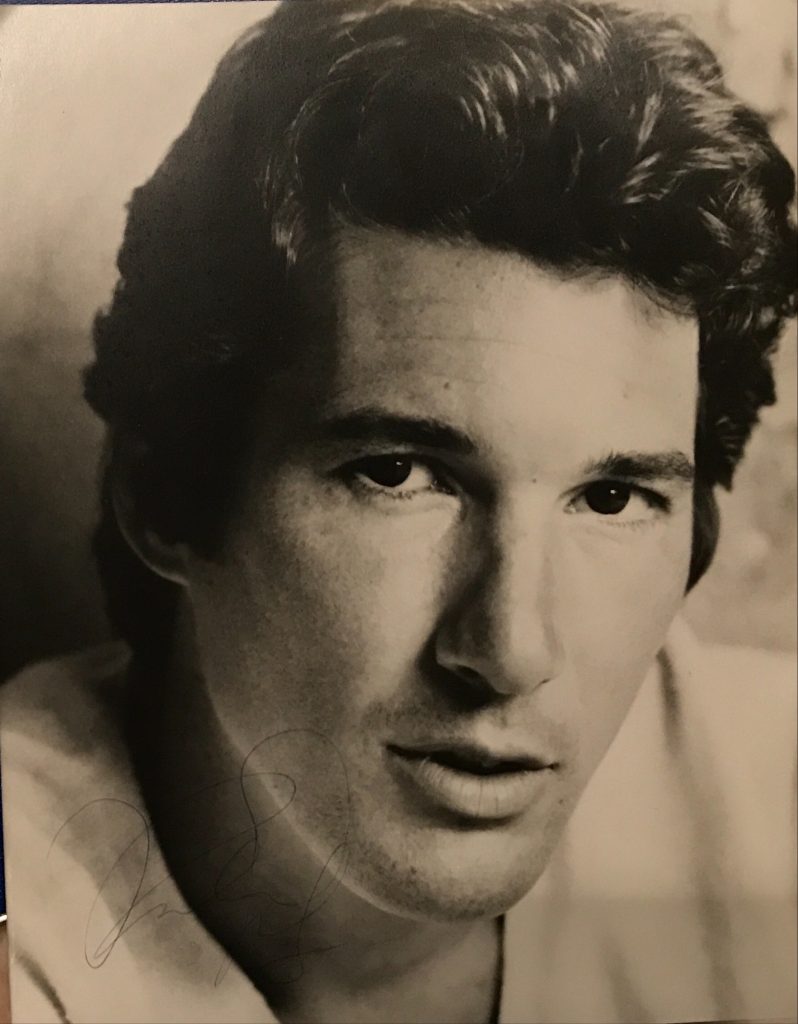 Richard Gere. TCM Overview
Good looks have never hindered a film star but they can make him suspect – as in the case say of Robert Taylor, who certainly did not owe his steller position to any thesping ability. Those MGM executives ho moulded Taylor's career remembered the mesmerizing effect of Valentino and showcased Taylor so he could bring in the sort of money to satisfy stockholders. Gere has had no studio to help him. He could not have achieved his position in an age of 'uglies' if he had only looks: his interviews indicate a man with a almost desperate regard to be taken seriously. He is handicapped that like Valentino – with whom he shares both a self-absorption and sexual insolence – he is disregarded by men whitle their womenfolk adore him. There are worse things." – David Shipman in "The Great Movie Stars – The Independent Years". (1991).
Richard Gere (born August 31, 1949) is an American actor. He began acting in the 1970s, playing a supporting role in Looking for Mr. Goodbar, and a starring role in Days of Heaven. He came to prominence in 1980 for his role in the film American Gigolo, which established him as a leading man and a sex symbol. He went on to star in several hit films including An Officer and a Gentleman, Pretty Woman, Primal Fear, and Chicago, for which he won a Golden Globe Award as Best Actor, as well as a Screen Actors Guild Award as part of the Best Cast. He is currently winning rave reviews for his performance in "Arbitrage".
TCM overview: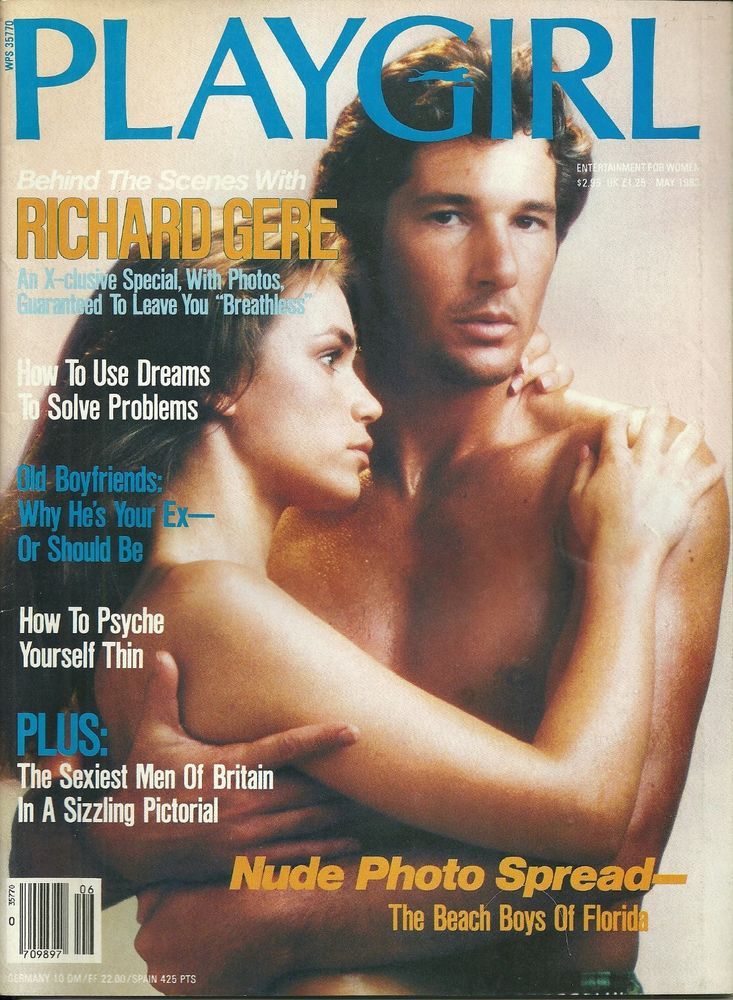 Long recognized as one of Hollywood's most bankable leading men, actor Richard Gere was at times almost as widely known for his brief marriage to supermodel Cindy Crawford, as well as his spiritual convictions to Buddhism and political support of the region of Tibet. Emerging as an up-and-coming talent both on and off-Broadway, Gere soon garnered attention for roles in films like "Looking for Mr. Goodbar" (1977) and Terence Malick's "Days of Heaven" (1978). A career-making turn as the titular "American Gigolo" (1980) made him an instant sex symbol, while his magnetic performance as "An Officer and a Gentleman" (1982) solidified his reputation as a top leading man. However, a series of box office disappointments followed, until his turn as a modern day Prince Charming opposite Julia Roberts in "Pretty Woman" (1990) once again made the actor a hot commodity. While offerings like the legal thriller "Primal Fear" (1996) met with modest success, Gere returned to his Broadway musical roots to reinvent himself onscreen for the Academy Award-winning film adaptation of "Chicago" (2002), which earned him a Golden Globe. Although he continued to work steadily over the following decade, it wasn't until the harrowing drama "Arbitrage" (2012) that Gere once again found himself on the receiving end of unanimous critical praise. Over a career that experienced its fair share of highs and lows, Gere remained a consistent film presence, frequently surprising audiences with new levels of craft and charm.
Gere was born on Aug. 31, 1949 in Philadelphia, PA, but grew up in upstate New York where his father, Homer, sold insurance and his mother, Doris, worked as a homemaker. Finding his way to the University of Massachusetts on a gymnastics scholarship, Gere studied philosophy and drama, only to drop out after two years to pursue acting. Gere spent a season each with the Provincetown Playhouse and Seattle Repertory Company before settling in NYC, where he eventually starred on Broadway as Danny Zuko in "Grease" (1973). He continued to work in theater while securing his first film parts, making his debut in "Report to the Commissioner" (1975), before finally gaining notice as Diane Keaton's hustler beau in "Looking for Mr. Goodbar" (1977). He landed his first leads in two films released a week apart in the fall of 1978: Terrence Malick's lyrical "Days of Heaven" and Robert Mulligan's urban working class family drama "Bloodbrothers." Stardom came two years later with "American Gigolo" (1980), Paul Schrader's ambitious updating of Robert Bresson's film "Pickpocket" (1959) to a contemporary Californian milieu. Playing a cocky prostitute, decked out in Armani suits and driving a fancy car, Gere's character became not only a fashion statement but a symbol for the Reagan years about to come.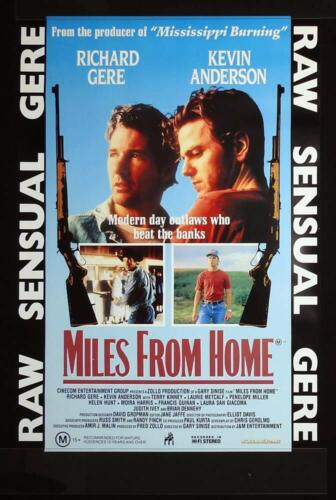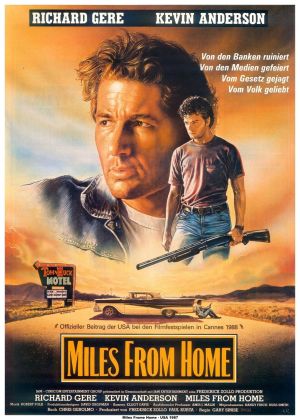 Gere enjoyed his greatest commercial success of the 1980s with "An Officer and a Gentleman" (1982), a surprisingly old-fashioned military romance pairing him with Debra Winger, a co-star with whom he famously fought with off camera. Despite the on-set rancor between the two leads, it did provide combustible chemistry onscreen, culminating with one of filmdom's most famous scenes: Gere carrying Winger out of the factory, to the tune of "Up Where We Belong." It had taken a mere five years to reach the top, but he would have little time to savor the altitude. Miscast as a British doctor who becomes involved with South American revolutionaries in "Beyond the Limit" (1983), an adaptation of Graham Greene's The Honorary Consul, Gere fared no better as an amoral punk in "Breathless" (1983), as his non-stop scenery-chewing and trouser-dropping began growing tiresome at that time. Meanwhile, "The Cotton Club" (1984) proved disastrous from the word go, and a lack of screen chemistry between Gere and sexy co-star Kim Basinger doomed the mindless melodrama "No Mercy" (1986). He turned down blockbusters like "Wall Street" (1987) and "Die Hard" (1988), but his risk-taking – which had paid off with critical raves for his starring turn as a homosexual Holocaust victim in Broadway's "Bent" (1979) – backfired in failures like "King David" (1985) and "Miles from Home" (1988). In just a few short years, Gere suffered a string of failed movies, casting a spotlight on his early promise now unfulfilled.
But it took only two years before he reasserted his position as a bankable star with two change-of-pace roles. First, he painted a chilling portrait of corruption and misogyny with his portrayal of rogue cop Dennis Peck in Mike Figgis' sophisticated thriller "Internal Affairs" (1990), a film which returned him to the homoeroticism of "An American Gigolo." He followed with the huge box-office success "Pretty Woman," which allowed him to display a heretofore untapped Cary Grant-like comedic sensibility. There was also no lack of screen chemistry with co-star Julia Roberts; two beautiful people who allowed each other to shine in this updated take on "Cinderella." Gere went on to play a Eurasian who visits his Japanese relatives in Nagasaki in Akira Kurosawa's well-intentioned "Rhapsody in August" (1991) before making his executive producing debut with the psychological thriller, "Final Analysis;" a duty he also performed for "Sommersby" and "Mr. Jones" (both 1993). With the exception of "Sommersby," which co-starred Jodie Foster, Gere was mired in feature failures throughout the early 90s, but his small role as a gay choreographer helped launch HBO's "And the Band Played On" (1993), earning him an Emmy nomination.
After the embarrassment of his contemporary American-sounding Lancelot in yet another telling of the Camelot story, "First Knight" (1995), Gere returned to form as a cocky attorney defending accused killer Edward Norton in "Primal Fear" (1996). The courtroom thriller "Red Corner" (1997) addressed something close to his heart: the oppressive Chinese regime which had persecuted his beloved Tibet since 1949. Featuring an all-Chinese cast, whose involvement placed their families back home in danger, "Red Corner" told the story of an American entertainment lawyer (Gere) railroaded by a brutal, arcane judicial system. He followed quickly that same year with "The Jackal," playing a former IRA commando hunting a noted terrorist (Bruce Willis) in this loose remake of Fred Zinneman's "The Day of the Jackal" (1973). Meanwhile, Gere's continued promotion of Tibetan Buddhism and its spiritual leader while raising awareness of Chinese repression of the Tibetan culture made him the Hollywood "point man" for high-profile appearances and fundraisers involving the Dalai Lama.
Gere continued to act steadily in movies, though for a stretch his films were less than remarkable. He re-teamed with his "Pretty Woman" co-star Julia Roberts and director Garry Marshall for "Runaway Bride" (1999), a sort-of-sequel-in-spirit, in which he played a journalist investigating the story of a woman who has backed out of several marriages at the altar. The film did well enough at the box office, but the excitement was nowhere near the original Gere/Roberts/Marshall teaming. Worse was the May-December romantic tearjerker, "Autumn in New York" (2000), in which both he and Winona Ryder were seriously miscast against one another in a soggy "dying-girl-finds-love" melodrama. Gere fared much better under the direction of Robert Altman in the seriocomic "Dr. T and the Women" (2000), playing a handsome gynecologist who seems beset by the many demanding women in his life, including his wife, daughters, office staff and patients. Gere was perfectly believable as a man who lures females into his orbit, yet fails to understand what drives them; nevertheless, it was one of Altman's entertaining but trifling efforts and never lured a large audience.
In 2002, Gere starred in "The Mothman Prophecies," a horror thriller pairing him with Laura Linney that disappeared from theaters with nary a ripple. His next project, "Unfaithful" (2002), brought Gere back to the fore, playing the loving, attentive and dashing husband whose beautiful wife (Diane Lane) nevertheless cheats on him with a sensual Frenchman (Olivier Martinez). The film offered one of the best, most measured performances of the actor's career, particularly when the truth is finally revealed to him. Gere next got to display his oft-ignored musical talents in the much-anticipated movie version of the musical "Chicago" (2002), playing the slick huckster of a lawyer Billy Flynn, in a role that earned him several award wins, including a Golden Globe for Best Actor – Musical or Comedy. Around this same time, he married his companion of seven years and the mother of his son, actress Carey Lowell. His previous marriage to supermodel Cindy Crawford, while perfect fodder for the tabloids, what with the natural beauty of both on full display, had shockingly ended in 1994 after the couple had been together since 1988.
Now in his mid-fifties, Gere still cut a dashing enough figure to be believably paired opposite Jennifer Lopez for the romantic comedy, "Shall We Dance?" (2004), playing a family man who becomes obsessed with reigniting the passion inside Lopez's chilly dance instructor, while simultaneously discovering the joy of dance himself. He then received mixed reviews for his role in "Bee Season" (2005), playing Saul Naumann, a family man previously distracted by his religious studies of the traditional cabala who bonds with his daughter (Flora Cross) when she becomes a champion speller. Though many critics admired the film and the performance, some took Gere to task for not convincingly portraying the character's intellectual inner life, as well as not making a convincing Hebrew due to his WASP-y looks and his famous Buddhist beliefs.
The actor made yet another return to form with his next film, "Hoax" (2007), the true story of faux Howard Hughes biographer Clifford Irving (Gere). In 1970, Irving claimed he had permission to be the biographer of the reclusive and enigmatic Hughes, landing a six-figure advance from publisher McGraw-Hill. Irving later handed the publisher a finished manuscript, which was eventually snuffed out by journalists, and later Hughes himself, as being fraudulent. Gere was persuasive as Irving, a performance that earned the actor critical kudos. Meanwhile, Gere made headlines around the world in April 2007, after an incident involving Bollywood actress Shilpa Shetty at an AIDS awareness event in New Delhi. In an impromptu moment, Gere embraced an unsuspecting Shetty, then bent her backwards while profusely kissing her. "The Kiss," as it was henceforth called, ignited fury across India, with groups of men burning and kicking effigies of Gere in public. Even a judge from the northwestern city of Jaipur issued an arrest warrant for both stars for violating obscenity laws. While Gere apologized as profusely as he had kissed Shetty, the actress expressed concern that her countrymen were overreacting. The arrest warrant was later rescinded after the furor died down.
Largely overshadowed by the recent controversy was Gere's appearance with Claire Danes as a Public Safety agent obsessed with locating a kidnapped girl in the grim mystery "The Flock" (2007). The first English language film directed by noted Hong Kong director Andrew Lau, it was given a wide theatrical run internationally, although it would only be released on DVD the following year in the U.S. Capping off an exceptionally busy year, he also appeared as one of several different metaphorical variations of Bob Dylan in the experimental biopic "I'm Not There" (2007), co-starring Heath Ledger, Christian Bale and Cate Blanchett as other interpretations of the folk-rock legend. The following year saw the always dependable leading man in familiar territory opposite Diane Lane in an adaptation of novelist Nicholas Sparks' romance "Nights in Rodanthe" (2008) prior to taking on the role of George Putnam, husband of America's most famous pioneering aviatrix (Hilary Swank) in the historical biopic "Amelia" (2009). Another effort that performed reasonably well overseas, yet only saw a DVD release stateside, was "Hachi" (2009), a based-on-fact inspirational drama about a young Akita puppy who forms an unbreakable bond with an American professor (Gere) after being abandoned at a train station.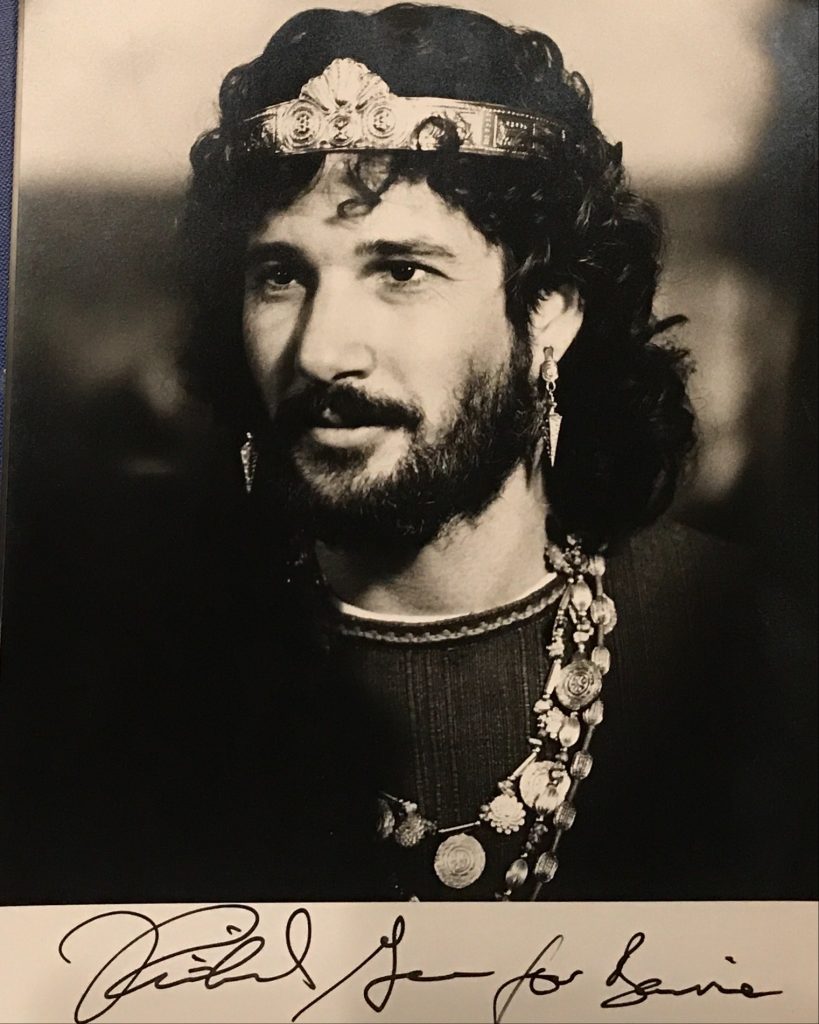 Gere next starred alongside Don Cheadle, Ethan Hawke and Wesley Snipes in director Antoine Fuqua's gritty police drama "Brooklyn's Finest" (2010) as a cynical cop facing a crisis of conscience in the weeks leading up to his retirement. Unfortunately, while Gere and his co-stars earned high marks for their work, the majority of critics felt Fuqua and writer Michael C. Martin delivered little more than genre clichés and a bloody climax. After a co-starring turn alongside Topher Grace in the unremarkable spy thriller "The Double" (2011), Gere delivered what many pundits considered to be among his very best in the character drama "Arbitrage" (2012). Cast as a hedge fund billionaire whose professional and personal worlds begin to crumble around him as he attempts to cover up a fatal accident, Gere brought to life a man of fascinating contradictions nearing the end of his rope with intensity and believability. He received a Golden Globe nomination for Best Actor for his work in the film. The above TCM overview can also be accessed online here.