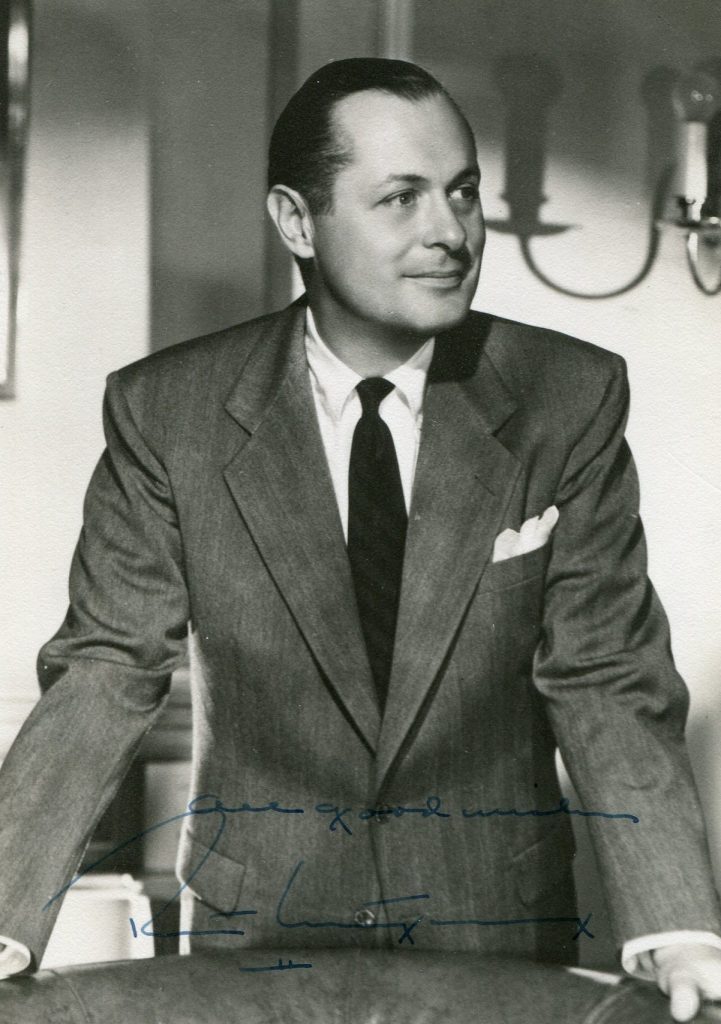 Robert Montgomery was one of the major Hollywood actors of the 1940's. He was born in New York. His most famous role was in 1937 in "Night Must Fall". His daughter was the actress Elizabeth Montgomery. He died in 1981.
TCM overview:
Dapper, talented MGM contract lead from 1929, primarily cast as amusing, boyish, upper-crust playboys opposite stars such as Greta Garbo ("Inspiration," 1931) and Joan Crawford ("The Last of Mrs. Cheyney," 1937). Besides Crawford, he was most often paired with glamorous Norma Shearer, opposite whom he co-starred in five films between 1929 and 1934; their best teamings were "The Divorcee" (1930) and the uproarious adaptation of Noel Coward's "Private Lives" (1931). As the decade wore on Montgomery fought for a wider range of roles, and achieved notable success as the deranged killer in "Night Must Fall" (1937). Another change-of-pace role came in an even more acclaimed and popular film, the comic fantasy, "Here Comes Mr. Jordan" (1941), with Montgomery as a pug who is "removed" to heaven by an angel before his appointed time and is allowed to continue his life on earth in another body.
Montgomery's image toughened even more after WWII, during which he had distinguished himself in naval action in Europe. Montgomery made his directorial debut when an ailing John Ford was unable to complete "They Were Expendable" (1945), and he attracted considerable attention with his screen adaptation of Raymond Chandler's "Lady in the Lake" (1946). The film was related entirely from a "subjective" camera perspective, and is considered one of the more interesting failed experiments in cinematic narrative. Montgomery kept making films until the early 1950s, and while never entirely eschewing the light entertainments with which he was long associated (e.g., "June Bride," 1948, opposite Bette Davis), he did make the occasional worthy offbeat item (e.g., the noir "Ride the Pink Horse," 1947, which he also directed).
Montgomery subsequently trained his sights on TV, hosting the well-received "Robert Montgomery Presents" anthology series for eight years. He also ventured onto the stage, winning a Tony for directing "The Desperate Hours" in 1955. At times Montgomery also became active in politics: he was, unfortunately, a friendly witness at the infamous HUAC hearings which led to the Hollywood blacklist; later, Montgomery served as a communications consultant to President Eisenhower following the 1952 campaign.
The above TCM overview can also be accessed online
here.