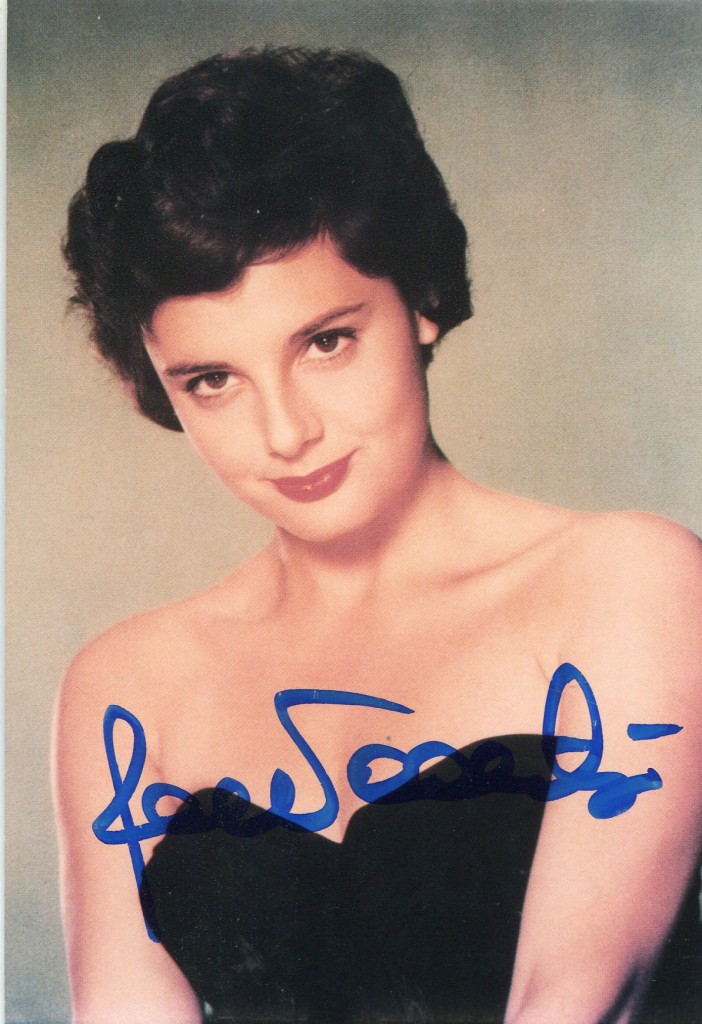 Rossana Podesta was born in 1934 in Tripoli, Libya. She starred in Italian movies in the 1950's, "Ulysses" in 1955, "Helen of Troy" and "Sodom and Gomorrah". She died in 2013.
IMDB entry:
Italian sex siren of the late 50s and 60s best known for playing Helen of Troy on film and for her appearances in European sandal-and-spear spectacles.
Was one of the judges in the 1979 Miss Universe pageant.
Moved to Rome after World War II.