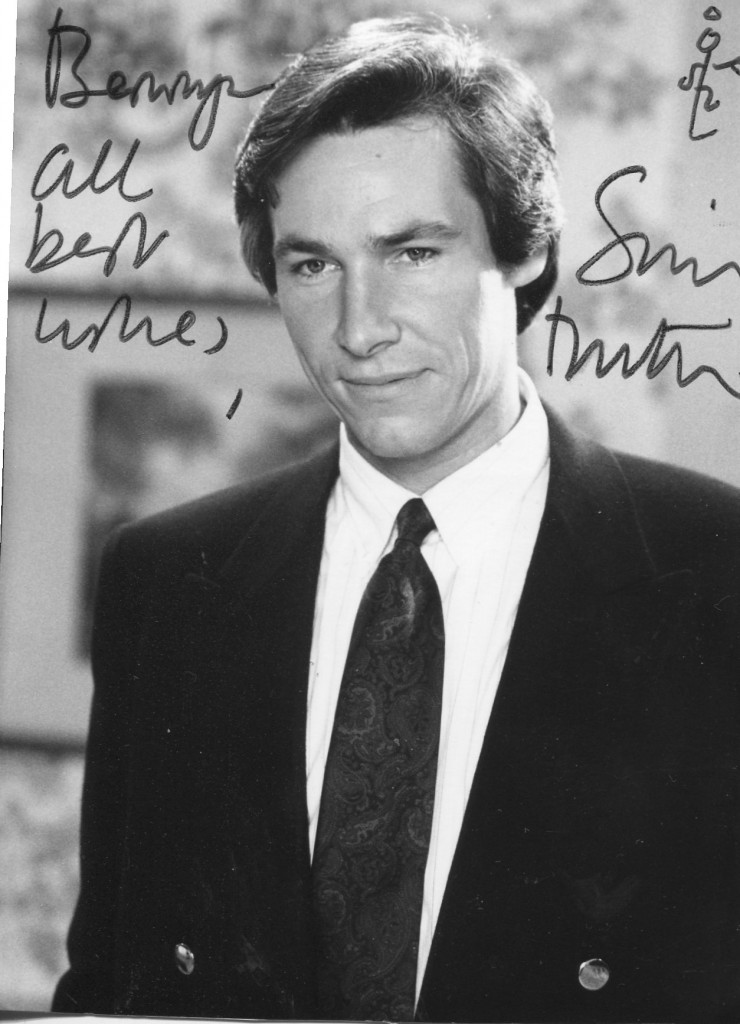 Simon Dutton was born in 1958 in Buckinghamshire. He made his debut in 1981 in the TV series "Strangers". He went on to make "Harry's Game", "The Professionals", "To the Lighthouse" and featured as 'Simon Templer' in a series of "The Saint".
IMDB entry:
Simon Dutton was born in 1958 in Buckinghamshire, England. He is an actor, known forDangerous Beauty (1998), The Saint: Wrong Number (1989) and The Saint: The Brazilian Connection (1989). He has been married to Tamsin Olivier since June 1995. They have one child. Educated at Central School of Speech and Drama – one of the most prestigious in the UK. Was married to the American actress Betsy Brantley. Second wife is actress Tamsin Olivier. Loves travelling. Often takes part in numerous charitable events and fund-raisers. Is one of the Vice Presidents of The Saint Club along with the other actors who have portrayed the famous character. Son-in-law of Laurence Olivier and Joan Plowright. Brother-in-law of Richard Olivier and Julie Kate Olivier. Attended Sir William Borlase's Grammar School, a 17th century school located in Marlow, Buckinghamshire, England. Not only played the Saint, Simon Templar, but was named after him, too. His mother was a keen Leslie Charteris reader.
The above IMDB entry can also be accessed online
here.