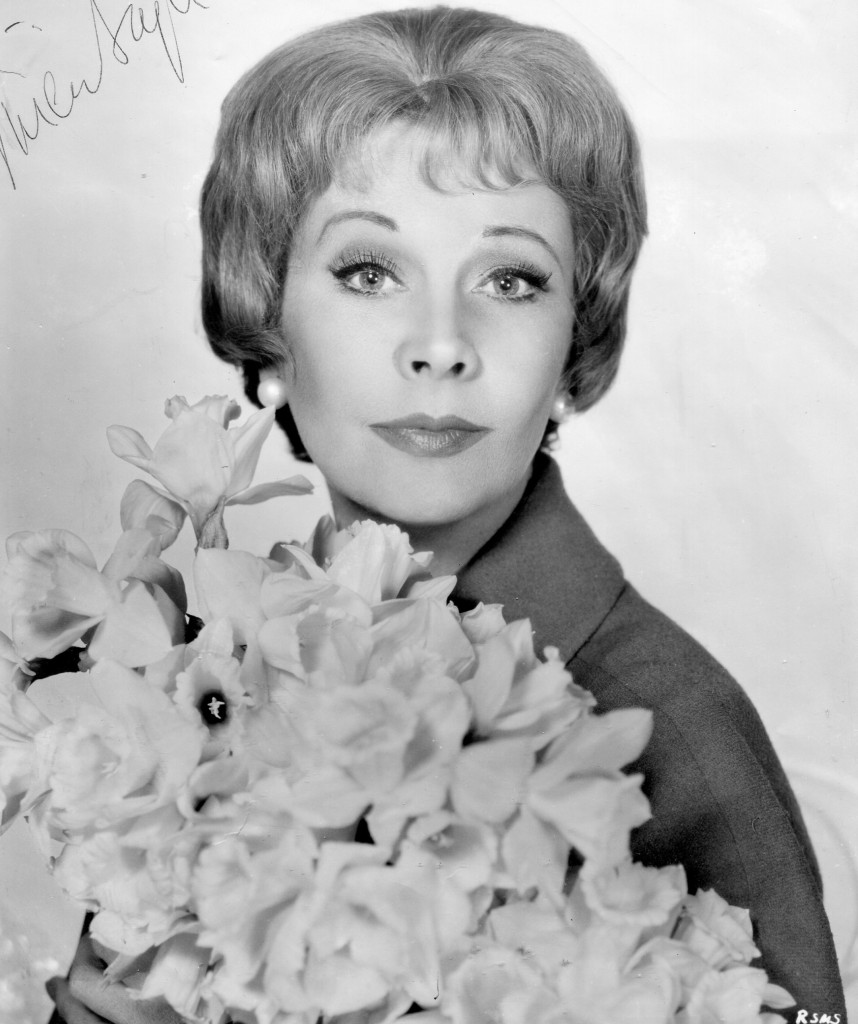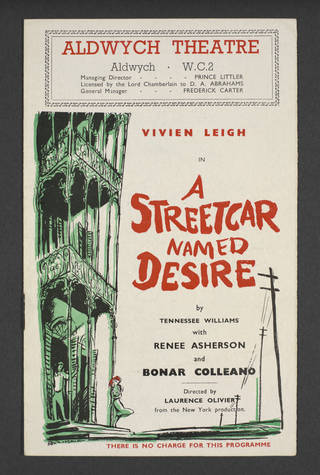 Vivien Leigh is one of the truly most beloved actors on film.   She is best remembered for her Oscar winning roles as 'Scarlett O'Hara' in "Gone With the Wind" in 1939 and 'Blance Du Bois' in Tennessee William's "A Streetcar Bamed Desire" in 1951.   I think her best performance was as 'Myra' in "Waterloo Bridge" in 1940.   She was born in India in 1913 and died in the U.K. in 1967 at the age of 53.
TCM Overview:
British military family stationed in India. Despite her heritage, she remains best-known for her two most successful screen roles as American Southern belles.After a childhood traveling Europe, an apprenticeship at the Royal Academy of Dramatic Art and a brief marriage, Leigh began her career in 1935 with several small stage and screen roles. After making a hit onstage in "The Masque of Virtue" (1935), she was signed by Alexander Korda and appeared as a pretty ingenue in such films as "Fire Over England" (1937), opposite Laurence Olivier, and "Storm in a Teacup" (also 1937), with Rex Harrison. Korda loaned her to MGM for "A Yank at Oxford" (1938), which did more for Robert Taylor than Leigh. That same year, she displayed her screen charisma and charm as a Cockney petty thief who is befriended by street performer Charles Laughton and romanced by songwriter Rex Harrison in the frothy "Sidewalks of London/Saint Martin's Lane". While making her mark in features, Leigh continued to polish her talents onstage, notably as Ophelia to Olivier's "Hamlet" in 1937.
By this time, Leigh and Olivier were romantically involved. When he went to the US in late 1938 to make "Wuthering Heights", Leigh followed and won the much-coveted role of Scarlett O'Hara in "Gone With the Wind" (1939). Her Scarlett was a headstrong, willful and colorful portrayal. Despite much flack about a relatively unknown Brit taking the role of the quintessential Southern belle, Leigh was triumphant, won an Oscar and became a bigger star than Olivier (whom she married in 1940).
Leigh failed to immediately follow up on her tremendous promise. She starred onstage with Olivier in "Romeo and Juliet" (1940) and made two films. In the fine remake of "Waterloo Bridge" (1940), Leigh's beauty heightened her portrayal of a ballerina in love with an upper-class soldier (Robert Taylor). Through a series of plot machinations, she is reduced to prostitution and has a bittersweet reunion with Taylor, whom she thought was killed during the war. The role was the first of many in which her character suffered mental collapse–ironically mirroring her own bouts with mental illness. She again was a woman of questionable virtue in the biopic of an historical tart in "That Hamilton Woman" (1941, opposite Olivier). Her subsequent career was slowed to fits and starts by the tuberculosis which eventually killed her, and by her own emotional instability.
For the rest of her career, Leigh alternated between the stage and screen, giving electrifying, emotional performances in both mediums. She appeared in six films after her initial bout with Hollywood, first in the British productions "Caesar and Cleopatra" (1946), opposite Claude Rains, and as "Anna Karenina" (1948). Her next huge hit was recreating her stage role as the fragile, emotionally unstable Blanche Du Bois in Elia Kazan's film of Tennessee Williams' "A Streetcar Named Desire" (1951). Her performance as the outsider is enhanced by playing off her Method-trained co-stars, notably Marlon Brando's stunning Stanley, Kim Hunter's torn Stella and Karl Malden's gentle Mitch. Leigh earned a second Best Actress Oscar playing this damaged woman trailing the tattered threads of her sanity behind her, a role some felt was eerily close to Leigh's own personality at times. Her last films consisted of stellar performances as emotionally unstable women in less than stellar films: "The Deep Blue Sea" (1955), as a frustrated, suicidal wife; "The Roman Spring of Mrs. Stone" (1961), based on a Tennessee Williams' story, as an elegant, middle-aged actress who is ample bait for Warren Beatty's gigolo; and Stanley Kramer's all-star "Ship of Fools" (1966), as an embittered, flirtatious divorcee.
Leigh was, perhaps, happier onstage. She and Olivier toured with the Old Vic company in the late 1940s and early 50s, in such plays as "The School for Scandal", "Anthony and Cleopatra", "Caesar and Cleopatra", "Richard III" and "Antigone." She was directed by Olivier in "The Skin of Our Teeth" (1945) and "The Sleeping Prince" (1954) and scored successes with "Duel of Angels" (1958) and "Look After Lulu" (1959), directed by Noel Coward. In 1963, she made her American musical stage debut in "Tovarich", winning a Tony Award. But health problems began to interfere with her ability to sustain a long run and she frequently missed performances. Her last stage appearance was in "Ivanov" in 1966.
Leigh's private life was as stormy as any of her roles. After twenty tempestuous years, she and Olivier divorced in 1960, and her mental illness often transformed her intelligent and sweet nature, making professional and personal relationships problematic at times. By the time she died, a ravaged 53 years old, Vivien Leigh had become one of the broken butterflies she had so often played on stage and screen.