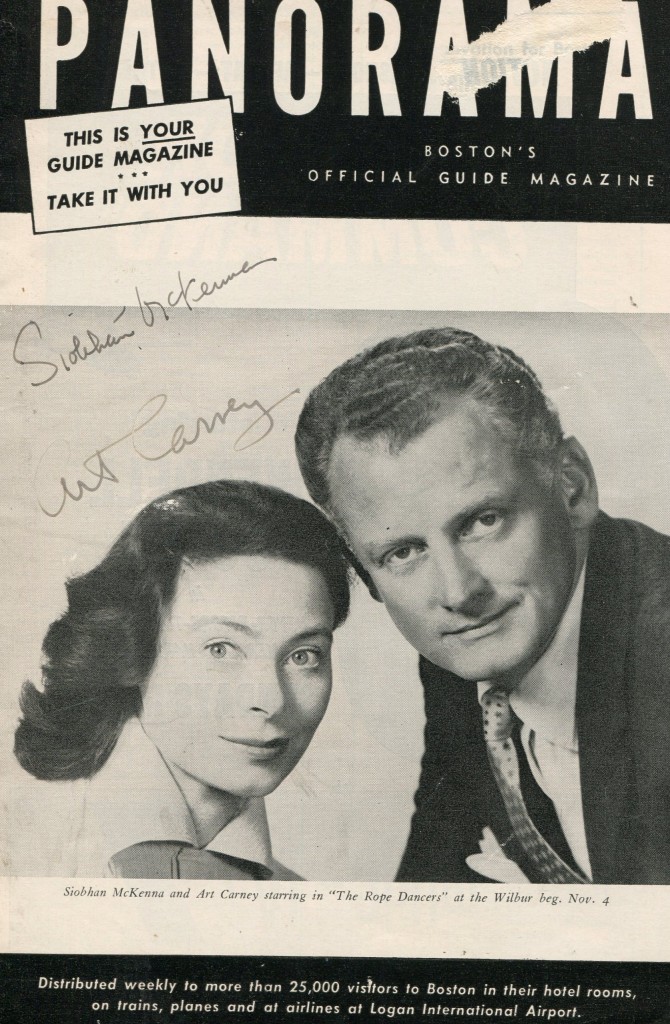 Ronald Bergan's 2003 obituary in "The Guardian":
Two of the greatest comic characters of popular American culture in the mid-20th century were Ed Norton and Felix Ungar, both involved in chalk-and-cheese relationships with other men, and both created by Art Carney, who has died aged 85.
Norton, the gentle, good-natured sewer worker or "underground sanitation expert", was the long-suffering best friend of obstreperous bus driver Ralph Kramden (Jackie Gleason) in the classic TV series The Honeymooners, which ran for 39 episodes from 1955 to 1956, and then, variously, on The Jackie Gleason Show until 1970. Carney, as slim as a rake, bounced off the corpulent Gleason in episode after episode of the blue-collar sitcom. Ungar was the chronic tidy-upper to sloppy bear Oscar Madison (Walter Matthau) in Neil Simon's Broadway hit The Odd Couple (1965), about two divorced men trying to share an apartment.
Despite the fact that during the second world war he was hit by shrapnel at Normandy's Omaha Beach which left him with a slight limp, Carney was a physical performer. Born in Mount Vernon, New York, he never had an acting lesson in his life. After appearing locally as an impressionist and tap dancer, Carney travelled for three years with Horace Heidt, who had a popular orchestra and quiz show. On radio in the 1940s, he displayed a remarkable range in daytime soaps and children's shows, as well as impersonating the voices of prominent figures, among them Churchill and Roosevelt, in a political programme called Report To The Nation. In 1941, he landed a bit part as a radio announcer in Pot O'Gold, which featured the Heidt orchestra. He was not to make another film for 20 years.
After leaving The Honeymooners, for which he won several Emmys, Carney made his Broadway debut in The Rope Dancers (1957), a whimsical play by Morton Wishengrad, set in a turn-of-the-century Manhattan tenement. In it, Carney cre ated an impression as a feckless would-be writer. This was followed by Take Her She's Mine (1961), a lightweight comedy by Henry and Phoebe Ephron, in which Carney was able to play exasperation, as only he could, as a father whose daughter is off to college.
His film debut proper was in The Yellow Rolls Royce (1964), in which he played Shirley MacLaine's vulgar but soft-hearted chaperone in Italy while her gangster boyfriend (George C Scott) is away in Chicago. He then had the gem of a role in The Odd Couple, which began its long Broadway run in March 1965 although, by October, Carney, who was also an alcoholic, had to leave the show to enter a psychiatric hospital. His breakdown was due in part to the end of his 25-year marriage to Jean Myers.
But he was soon back on television as The Archer in the Batman television series, and on stage in Brian Friel's Lovers (1968). Before his triumphant return to the big screen, he took over from Peter Falk in Neil Simon's The Prisoner Of Second Avenue.
It was in a role originally meant for James Cagney that 55-year-old Carney played a 72-year-old widower in the film Harry And Tonto (1974), and won the Best Actor Oscar. Harry, evicted from his Manhattan apartment, sets off on an odyssey across the US to California with his marmalade cat, Tonto.
Paul Mazursky's touching film provides – through Carney's convincing central performance – a rare glimpse into the wisdom and pain of old age, and the transience of belonging. The character might have been a little too wise, tolerant and understanding, but Carney made it work by only just skirting sentimentality.
He was amusing as a hellfire religious lawman pursuing conman Burt Reynolds in WW And The Dixie Dance Kings (1975) and the muddle-headed surgeon at Walter Matthau's hospital in House Calls (1978); straightfaced as a doctor in Stanley Donen's pastiche Movie Movie (1978). In Robert Benton's Chandleresque The Late Show (1977), a limping, grey-haired Carney excelled in playing, with laconic wit, an ageing detective.
After appearing in The Last Action Hero (1993), Carney retired. When his second marriage ended in divorce, he remarried his first wife, who survives him, as do their three children.
· Arthur (Art) William Matthew Carney, actor, born November 4 1918; died November 9 2003