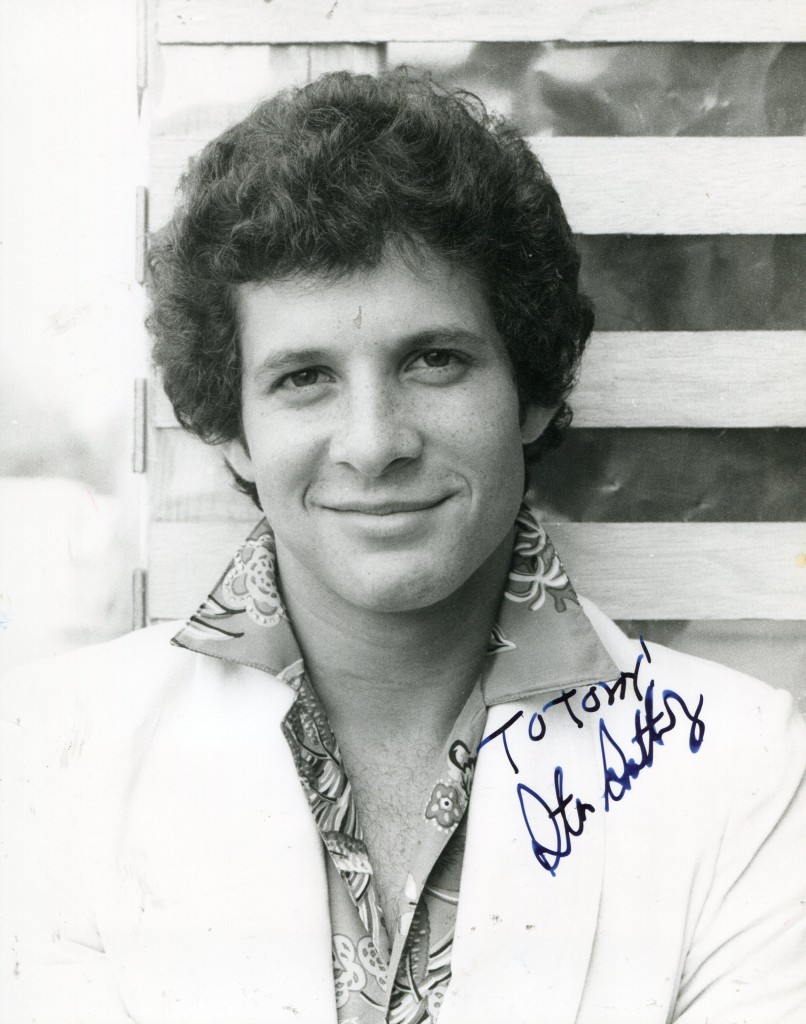 TCM overview
Reportedly trained at the Juilliard School under the tutelage of dramatic stage legend John Houseman, Steve Guttenberg's film career in light, PG-rated comedies belied his theatrical background. His profile was highest during the 1980s, when he accompanied broad blockbusters "Police Academy" (1984) and "Three Men and a Baby" (1987) into seemingly endless sequels. His few forays away from his established persona as an overgrown class clown were little-seen and generally unsuccessful, but with a film resume that collectively grossed hundreds of millions of dollars and a film presence that was no worse than the goofy, nice guy competition of the era – i.e., Tom Hanks, Michael Keaton – the actor did not seem too concerned with fixing what was not broken.
Steven Robert Guttenberg was born on Aug. 24, 1958, in Brooklyn, NY. He was raised on Long Island in the suburban town of Massapequa, where he was first introduced to the idea of acting by a family friend. Soon after he signed up for his school drama program and eventually sought further training at New York's High School of the Performing Arts. He also studied with John Houseman at the renowned Juilliard School, made his off-Broadway stage debut in "The Lion in Winter" while he was still in high school. After graduating from Plainedge High, Guttenberg moved to Los Angeles, CA and began pursuing an acting career, getting a couple of lucrative breaks with TV commercials for Coca-Cola and Kentucky Fried Chicken. It was not long before his wiseacre smirk and boyish looks landed him on the big screen; first, as the amorous lead in the teen sex comedy "The Chicken Chronicles" (1977), followed by an impressive dramatic about-face in the "The Boys from Brazil" (1978), playing the young member of a militant Jewish organization who helps a Nazi-hunting Laurence Olivier.
The following year, Guttenberg scored the title role in "Billy" (CBS, 1979), a short-lived sitcom about an imaginative teenager, before leaving the teen genre behind to play blind lawyer Harold Krents in the biopic "To Race the Wind" (CBS, 1980) and a struggling composer in the Village People disco flop, "Can't Stop the Music" (1980). Guttenberg rebounded and gained positive notices for Barry Levinson's coming-of-age buddy drama "Diner" (1982), where he was cast amid an impressive young ensemble including Mickey Rourke, Kevin Bacon and Ellen Barkin, as a young sports fanatic who insists that his bride-to-be pass a sports trivia test before their marriage. He returned to TV with a leading role in one of the highest rated TV movies of all time, the nuclear war drama "The Day After" (ABC, 1983). The year 1984 saw the birth of one of Guttenberg's best-loved (and most-revived) characters, Carey Mahoney in "Police Academy" (1984). The blockbuster slapstick comedy earned over $80 million at the box office, and featured Guttenberg at the center of a crew of appropriately ragtag police department recruits.
Now established as a comedic leading man with box office drawing power, Guttenberg scored again with his role as an amiable tour boat captain in the senior citizen sci-fi hit "Cocoon" (1985). He revived Mahoney – now a police academy graduate ready to fight crime – in "Police Academy 2: Their First Assignment," which did not quite top the numbers of the breakout original, but still brought in a hefty box office haul. Next, Guttenberg stepped out from his string of ensemble hits and appeared as the prominent star of "Bad Medicine" (1985), an ill-fated med school comedy co-starring Alan Arkin and Julie Hagerty. Sergeant Mahoney returned to train the newest round of recruits in 1986's "Police Academy: Back in Training" before Guttenberg expanded his repertoire with John Badham's sci-fi comedy "Short Circuit" (1986), starring opposite Ally Sheedy and a cute little robot. Hollywood's hot comedy property starred in no less than four films in 1987, including "Police Academy 4: Citizens on Patrol," the sketch comedy compendium "Amazon Women on the Moon," and the wildly popular "Three Men and a Baby," co-starring Guttenberg, Tom Selleck and Ted Danson as three single guys unwittingly launched into sharing fatherhood duties of an unexpected baby. Guttenberg also tested his squeaky clean image in the dark thriller "The Bedroom Window," (1987), but the film was not well-received by critics or audiences.
After an appearance in "Cocoon: The Return" (1988), Guttenberg teamed up with Peter O'Toole and Daryl Hannah in the unfortunate comedic misfire "High Spirits" (1988). Taking a screen break, he went behind the camera as executive producer of the CBS Schoolbreak Special "Gangs" (CBS, 1988) before cementing his image as "the sequel kid" when he reteamed with Selleck and Danson in "Three Men and a Little Lady" (1990).
Nice-guy Guttenberg fell largely out of the public eye for the first half of the 1990s, during which time he enjoyed a return to his stage roots, making his London stage debut in 1990 in Tom Griffin's "The Boy Next Door," followed by the Tony-nominated supernatural drama, "Prelude to a Kiss." He returned to the big screen in 1995 with a pair of family films – Disney's soccer pic "The Big Green" and the feature debut of TV's Olsen twins, "It Takes Two," in which he played the father of the dynamic duo. Despite roles in Jodie Fosters' more grown-up "Home for the Holidays" (1995) and a little-seen turn as a racecar driver in the indie "Overdrive" (1997), Guttenberg seemed to be aging into the family film niche, lending his voice to animated TV movies "Casper: A Spirited Beginning" (1997) and starring in The Wonderful World of Disney's "Tower of Terror" (1997). 1998's "Hometeam," which saw Guttenberg as an overbearing handyman at an orphanage, went straight to video as did an unconvincing turn as a shirtless secret agent in the actioner, "Airborne" (1998).
Guttenberg returned to the stage in 1999 to unenthusiastic reviews in "Furthest from the Sun," directed and co-written by Woody Harrelson. Out of the public eye for another stretch, he remained busy as founder of Guttenberg House, a transitional home for former foster care children. He was also active with other children's charities, including The Starlight Foundation and the Entertainment Industry Foundation, for which he served as its ambassador of Children's Issues. Guttenberg was also busy with his new post as the Honorary Mayor of Pacific Palisades, a wealthy Oceanside community in Los Angeles, which he would reside over for the four years.
In 2003, the mayor tackled a new career challenge when he produced, directed and starred in an adaptation of James Kirkwood's play, "P.S. Your Cat Is Dead" (2003). The gay-themed play did not reach wide release and was only screened at festivals. During the early 2000s, Guttenberg enjoyed an increased presence on television; first appearing in an episode of "Law & Order" (NBC, 1990- ) and co-starring alongside Adam Baldwin in a TV adaptation of "The Poseidon Adventure" (NBC, 2005).
That same year, he began a recurring role on the critically-hailed drama "Veronica Mars" (UPN, 2004-06, CW, 2006-07), playing a prominent member of Mars' local community of Neptune. Guttenberg continued in his controversial role – which, in a shattering of his status as a beloved figure in wholesome comedies, also involved child molestation – until the show's cancellation in 2006. In the spring of 2008, Guttenberg was added to the cast of the reality show/pop culture phenomenon "Dancing with the Stars" (ABC, 2005- ). In preparation for his appearance, he staged a mini-tour of secondary American cities and performed stand-up comedy, along with a preview of his dance skills.
The above TCM overview can also be accessed online here.