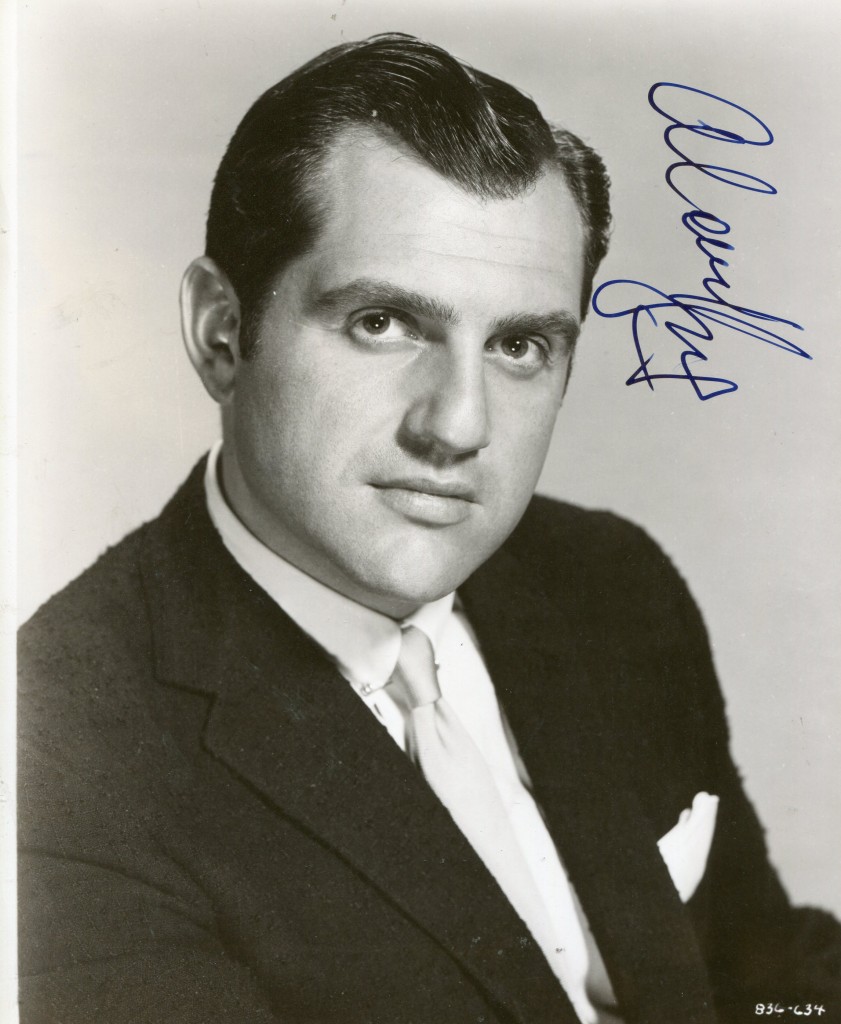 Mile Carlson's "Guardian" obituary:
The acerbic wisecracking of Alan King, who has died aged 76, was the essence of Jewish comedy for mainstream Americans, and once for British royalty. In 1956, he opened for Judy Garland at a royal command performance. In the receiving line, the Queen asked him, "How do you do, Mr King?" "How do you do, Mrs Queen?" the comedian replied. As King recounted, "Then Prince Philip laughed. Thank God, he laughed."
King's combination of wit and chutzpah made him a popular comedian, but he was also a underrated actor, a successful producer of theatre and films, and a very funny writer.
Born to Russian immigrant parents in Brooklyn's Williamsburg district, he moved with his family to the Lower East Side, where he claimed to have survived the rough neighbourhood by fighting back with humour. He left school at 14 to work the Catskills borscht belt, first as a drummer and then as a stand-up comic. His success opening for Frank Sinatra led to stints with Lena Horne, Patti Page, Billy Eckstein and Garland, with whom he had a record-breaking run at New York's Palace Theatre.
The key to King's success involved taking advantage of America's suburbanisation in the 1950s. When he married, in 1947, his wife Jeanette persuaded him to leave Manhattan for Forest Hills, Queens. His urban Jewish take on suburban life led to his nicknaming the Long Island Expressway as "the world's longest parking lot".
King's books, among them Anyone Who Owns His Own Home Deserves One (1962), were commonplace on American suburban bookshelves in the 1960s. He was one of the most frequent performers on the Ed Sullivan Show, and a regular guest on the Tonight Show, where his interest in people made him a natural fill-in for host Johnny Carson.
Although his film career began in 1955, he first attracted attention as the rabbi in Bye Bye Braverman (1968). His character parts were typified by his role in Martin Scorsese's Casino (1995), but he was effective as the husband trying to save his marriage in Sidney Lumet's Just Tell Me What You Want (1980) and memorable as the father in John Sayles' Sunshine State (2002).
He joked that his best role was as the villain in Rush Hour 2 (2001), because playing with Jackie Chan was the only time his grandchildren thought he was cool. On Broadway, he had a two-year run in Impossible Years in the mid-1960s; 30 years later, he won acclaim playing Samuel Goldwyn in an off-Broadway production. He began a second career as a producer, both in theatre (The Lion In Winter, Dinner At Eight) and less successfully in film (Wolfen).
This allowed him to spend more time with his family after discovering that one son was addicted to drugs, and to indulge his love of tennis; he kept a box at the US Open and sponsored a tournament in Las Vegas. His autobiography, Name Dropping, was published in 1996, and a second memoir, Matzoh Balls For Breakfast, is due this year.
He is survived by his wife and three children.
· Alan King (Irwin Alan Kniberg), comedian and actor, born December 26 1927; died May 9 2004
The above "Guardian" obituary can also be accessed online here.
"Guardian" obituary by Mike Garson: