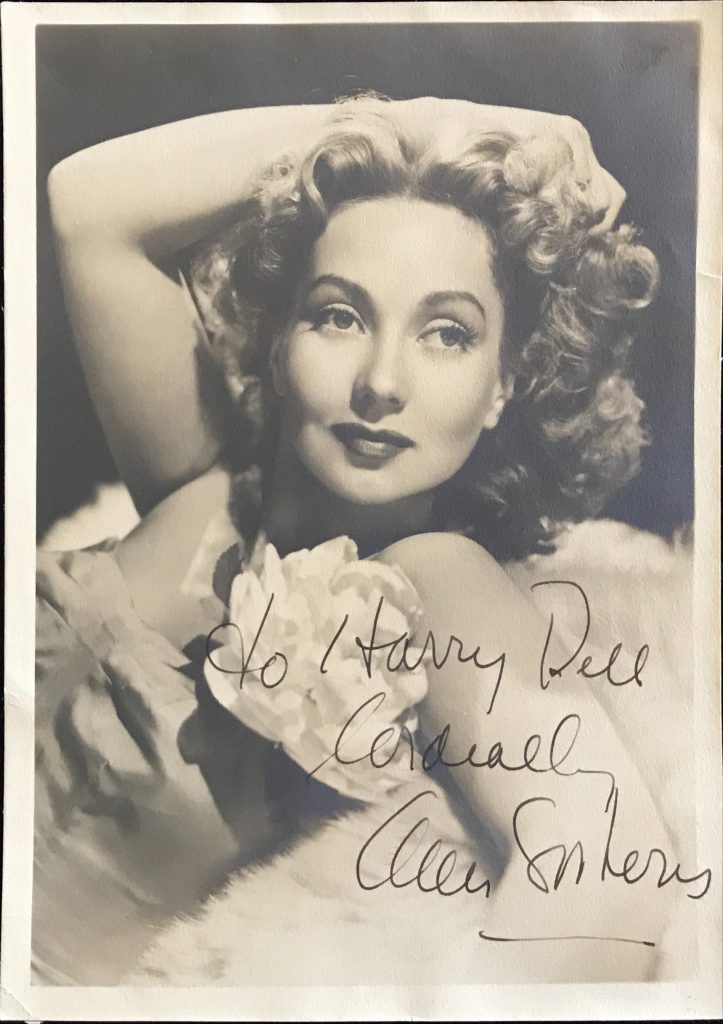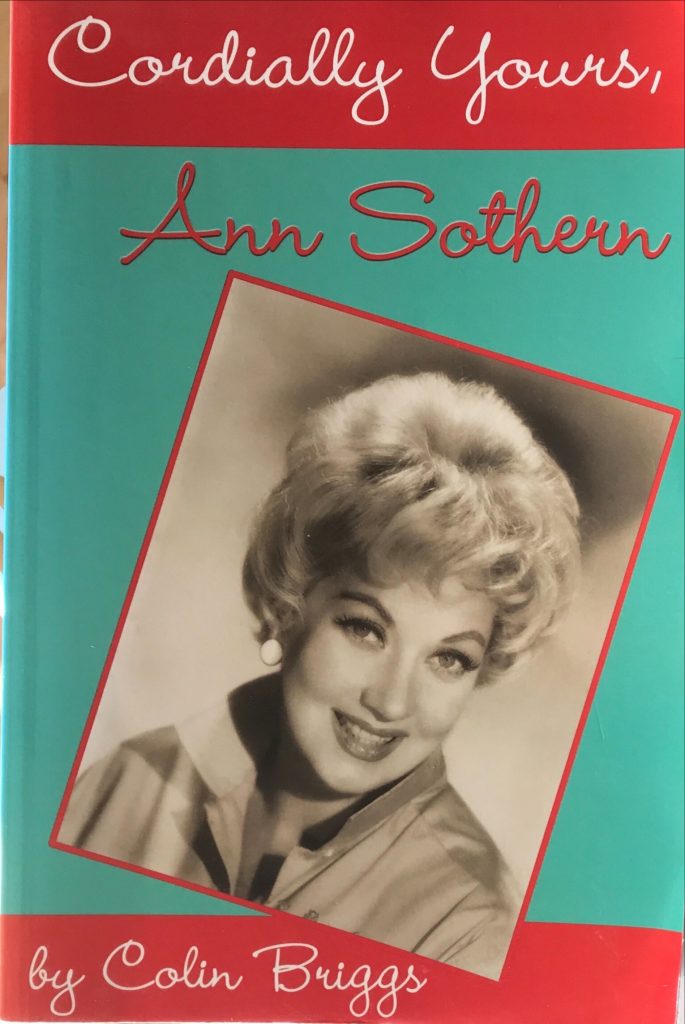 Ronald Bergan's obituary from "The Guardian" in 2001:
Of all the brassy, hip-swinging, sassy blondes of the 1940s, Maisie Ravier, as embodied by Ann Sothern, who has died aged 92, was the most beloved. At that period, when film fans wrote letters addressed to "Maisie, USA", they went straight to Sothern's dressing room, so popular and famous was her alter ego.
Ann Sothern, who was born Harriette Lake in North Dakota, was trained as a classical singer by her concert-soprano mother. But she found her temperament and voice were more suited for musical comedy. On Broadway, she soon rose from small parts to leads in Ziegfeld shows under her real name.
In 1933 she went to Hollywood, where she spent six years at various studios playing light-hearted heroines in mostly B pictures. However, she did have a chance to shine opposite Eddie Cantor in Kid Millions, and as Mimi, Maurice Chevalier's showgirl mistress, in Folies Bergère. In Trade Winds (1938), for United Artists, Sothern, as detective Fredric March's dumb blonde sidekick, stole the picture from the leading lady, Joan Bennett.
Her performance gained the attention of MGM, who considered Sothern perfect to play the title role in Maisie. The studio had bought the 1935 Wilson Collison novel Dark Dame as a vehicle for Jean Harlow. After Harlow's premature death in 1937, it was shelved. When the MGM offer came, Sothern was shooting Hotel For Women at 20th Century-Fox, but when she accepted the offer from MGM, Darryl F Zanuck, head of Fox, removed her part out of pique.
Sothern's comic vitality and warmth gave an added dimension to the character of the scatterbrained, accident-prone but resourceful blonde heroine. In each of the series, which included Congo Maisie, Maisie Was A Lady, Gold Rush Maisie and Swing Shift Maisie, she would start off alone, broke, irritable and vulgar, gradually making friends and money, and becoming charming and well-groomed, usually helping others out of fixes.
With the Maisie movies, MGM had another hit series to add to Dr Kildare, Andy Hardy and Tarzan, and Ann Sothern had little time for other roles. However, her charm, pleasant singing voice and good looks were well used in musicals such as Lady Be Good (1941) and Panama Hattie (1942). She displayed dramatic talent in the all-female Cry Havoc (1943), as a warm-hearted army nurse in Bataan.
Perhaps her best film was Joseph L Mankiewicz's A Letter To Three Wives (1948), for 20th Century-Fox. In this stringent and witty social comedy, Sothern plays a radio soap writer, married to intellectual schoolteacher Kirk Douglas, who despises his wife's work. She is particularly effective in the dinner party scene, when she has to try to please both her husband and her sponsors.
After playing Jane Powell's actress mother in Nancy Goes To Rio (1950) and Anne Baxter's wise-cracking roommate in Fritz Lang's The Blue Gardenia (1953), she retired from films, retaining her popularity on TV in 104 episodes of Private Secretary, which she produced herself. She later sold the rights for more than $1m. Sothern also held the rights of the equally popular The Ann Sothern Show, in which she played the assistant manager of a swanky New York hotel. "I think Hollywood has been terrible to me," she once commented. "Hollywood doesn't respond to a strong woman, not at all. I was too independent. How dare a woman be competitive or produce her own shows?"
Recurring hepatitis kept her off the screen for some years in the 1950s. During a particularly bad time in her life, she befriended the film actor Richard Egan, under whose influence she converted to Catholicism. Previously, she had been married to two minor screen actors, both of whom she had appeared with in films: Roger Pryor and Robert Sterling (aka socialite William J Hart). Her daughter by the latter, Tisha Sterling, became an actress. (She had a leading role in Coogan's Bluff with Clint Eastwood.)
In the 1960s, having put on a great deal of weight in the interim, Sothern returned to the big screen playing blowsy hookers in three films: Lady In A Cage (1963), tormenting rich widow Olivia de Havilland; in Sylvia (1965), with Carroll Baker; and Chubasco (1967), in which she ran a brothel visited by real-life lover Richard Egan. In The Best Man (1964), she was a sententious and dangerous political committee woman. "It did Adlai Stevenson great harm not having a wife and trying to be funny all at the same time," she warns an unmarried presidential candidate – which could well have been a reference to Gore Vidal, who adapted his play for the screen.
Apart from some schlocky movies in the 70s and 80s, she was nominated for a best supporting actress Oscar for her role as the friend and confidante of elderly sisters Lillian Gish and Bette Davis in Lindsay Anderson's The Whales Of August (1987). A few years ago, Ann Sothern remarked: "Sometimes I'll watch an old movie on TV and once in a while one of mine will come on and I'll watch it. And you know something? I'm always amazed at what a lousy actress I was. I guess in the old days we just got by on glamour."
Those who remember Sothern with affection would violently disagree.
• Ann Sothern, film actress, born January 22 1909; died March 15 2001
The above obituary can also be accessed online here.