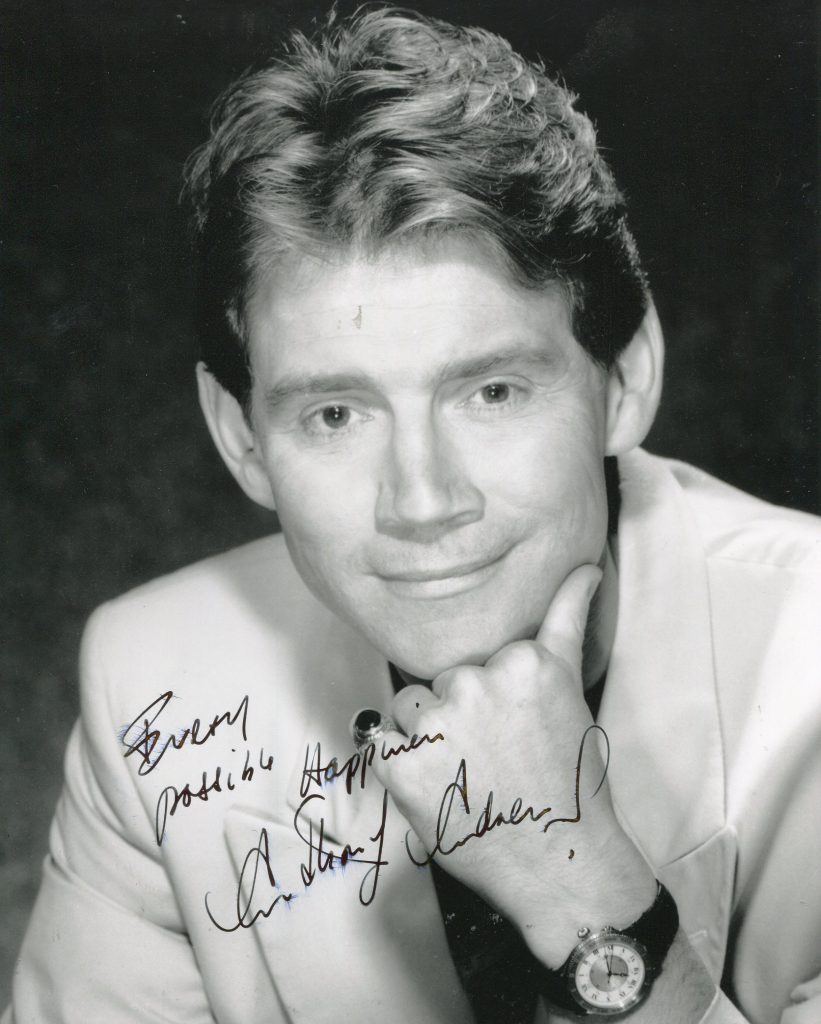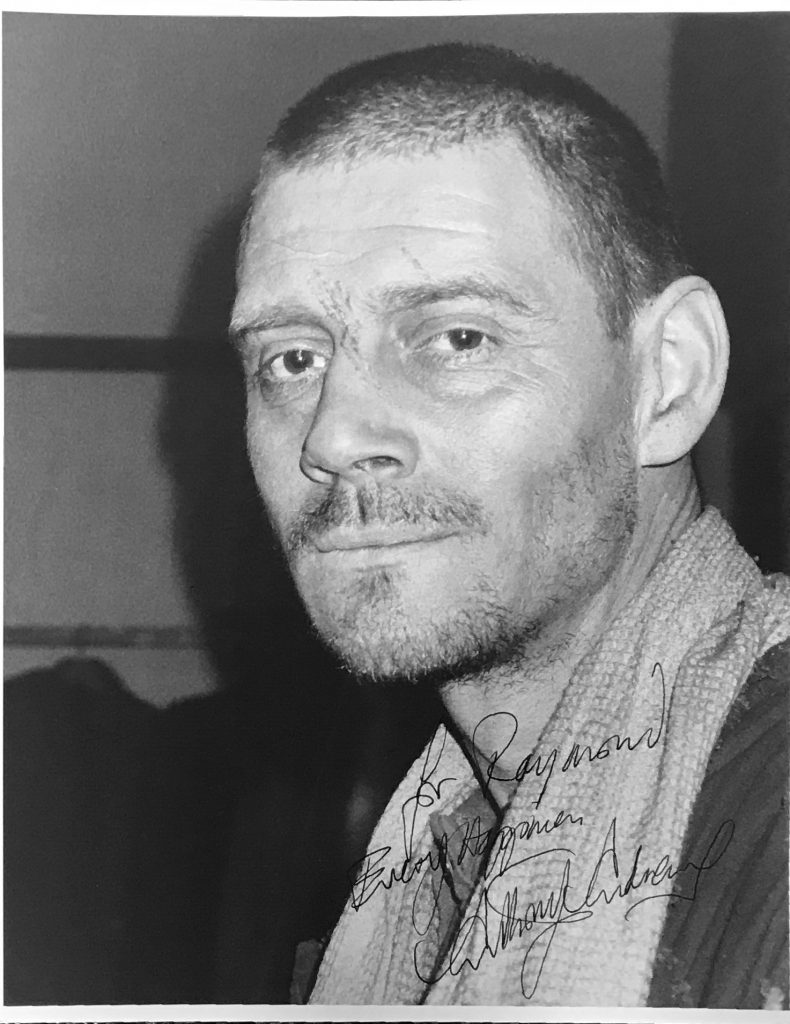 TCM overview:
This tall, attractive blond Englishman has often been cast in aristocratic roles, many of which aired on public television in the USA. Anthony Andrews delivered what should have been a star-making turn as the charmingly charismatic but alcoholic Sebastian Flyte in the Granada TV miniseries "Brideshead Revisited" (1980-81; aired in the USA on PBS in 1982). Yet, unlike his "Brideshead" co-star Jeremy Irons, he was unable (or unwilling) to capitalize on his small screen success.
The son of a bandleader and a dancer, Andrews decided early in his life he wanted to be an actor. Dropping out of school in his late teens, he worked at a series of odd jobs (including a brief stint as a journalist) before he found employment as an assistant stage manager and understudy. Andrews soon found work onstage and later in BBC TV productions like Dennis Potter's "A Beast With Two Backs" (1968), a regular role on "Dixon of the Dock Green" (BBC, 1972) and as a British soldier who romances an Irish lass in Belfast in the acclaimed Emmy-winner "A War of Children" (CBS, 1972). He appeared as titled aristocrats in the miniseries "The Pallisers" (BBC, 1974) and in an episode of "Upstairs/Downstairs". Andrews was cast as Anthony Hopkins' son in "QB VII" (ABC, 1974) and gained a loyal following as the dashing young officer affiliated with a team that disarmed German bombs in WWII-era London in "Danger UXB" (Thames TV, 1979). After earning an Emmy nomination as Sebastian Flyte, he went on to headline a number of period TV-movies. Andrews followed in the footsteps of legendary actors like Leslie Howard as "The Scarlet Pimpernel" (CBS, 1982), Robert Taylor as "Ivanhoe" (CBS, 1982), Peter Ustinov as the Emperor Nero in the NBC miniseries "A.D." (1985), Cary Grant in the small screen remake of "Suspicion" (PBS, 1988) and both Fredric March and Spencer Tracy in "The Strange Case of Dr. Jekyll and Mr. Hyde" (Showtime, 1989). He also garnered attention for his portrayal of King Edward VIII who abdicated the British throne for "The Woman He Loved" (CBS, 1988) and for a rare villainous turn as Prof. Moriarty to Edward Woodward's Sherlock Holmes in "Hands of a Murderer" (CBS, 1990).
Andrews has been less successful on the big screen. He debut in the little seen "Take Me High/Hot Property" (1973) and appeared in such forgettable fare as "Les Adolescents" (1975). John Huston tapped him to play Albert Finney's brother in "Under the Volcano" (1984) but the film was a box office disappointment. Andrews was then cast in several military roles in films that reached a limited audience, with the Australian-produced "The Lighthorsemen" (1987) perhaps the best. He earned critical praise for his emotional turn as an arrogant British archeologist wrongly imprisoned by the Soviet Union for spying in "Lost in Siberia" (1991). In 1996, he co-produced and co-starred as a malevolent artist with incestuous feelings for his sister in the stylized ghost story "Haunted".
The above TCM overview can also be accessed online here.