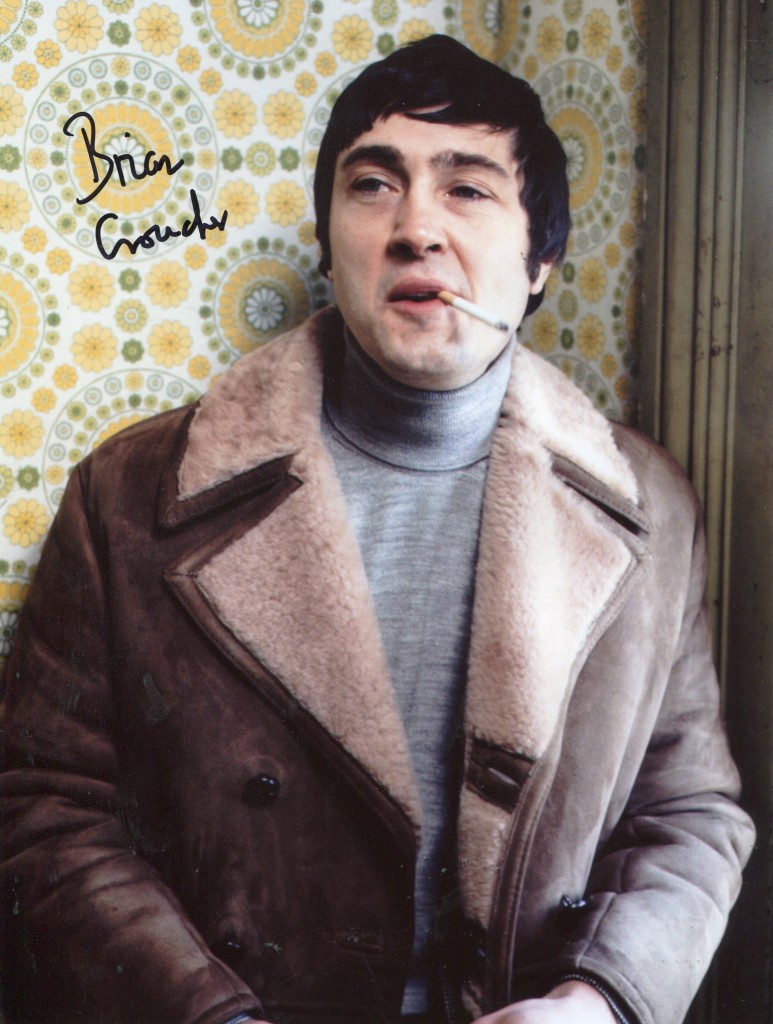 IMDB entry:
Brian Croucher was born on January 23rd 1942. He started work as an apprentice printer and did a stint as a redcoat at Butlin's holiday camp before applying to train as an actor at LAMDA. Throughout the late 1960s and early 1970s he appeared at London's Royal Court Theatre in several plays by controversial writers and has also worked with the National Theatre as well as playing Fagin at the Marlowe Theatre,Canterbury,having had an early,uncredited role in the 1968 film version. On television he tested for the role of Blake in 'Blake's 7', but ended up playing Travis instead and also appeared in children's cult Sci-Fi serial 'The Jensen Code',though in the mid-1990s he was best known as Ted Hills in the soap 'Eastenders'. He has appeared in most of the populist police TV series,his build and voice frequently getting him cast as a heavy,a role he plays in the 2012 film 'Coolio'. Married to writer Christina Balit – whose plays he has directed for the stage – they have two children.
– IMDb Mini Biography By: don @ minifie-1
The above IMDB entry can also be accessed online here.