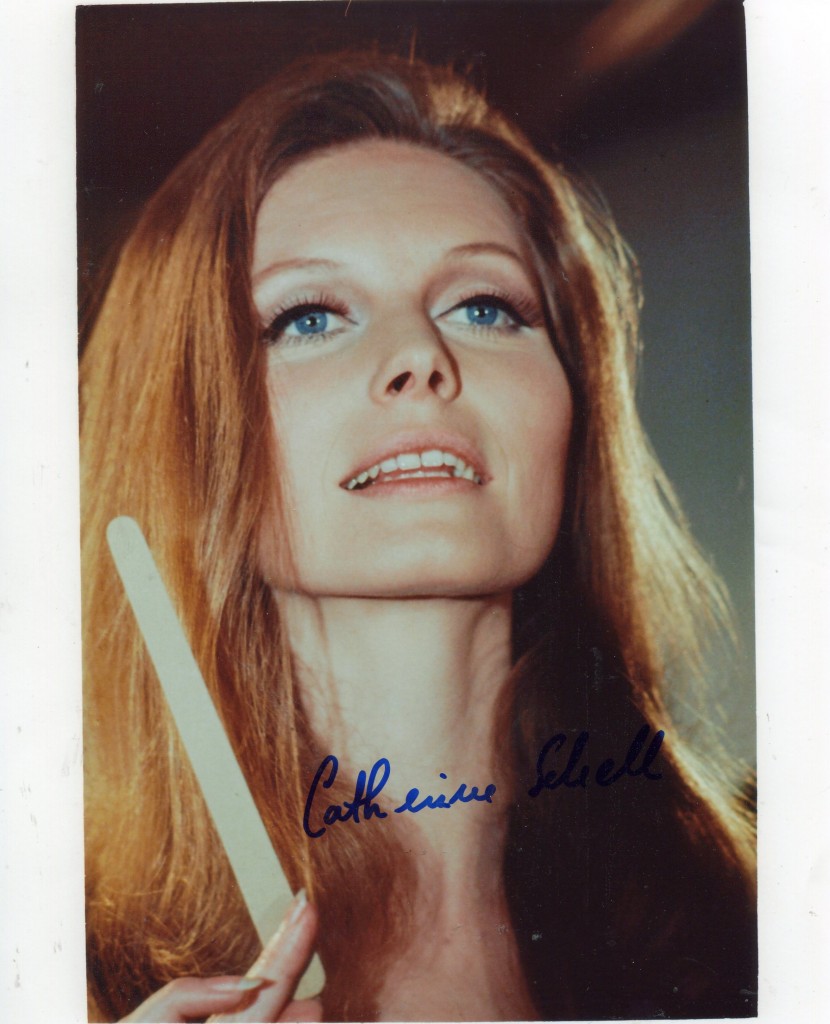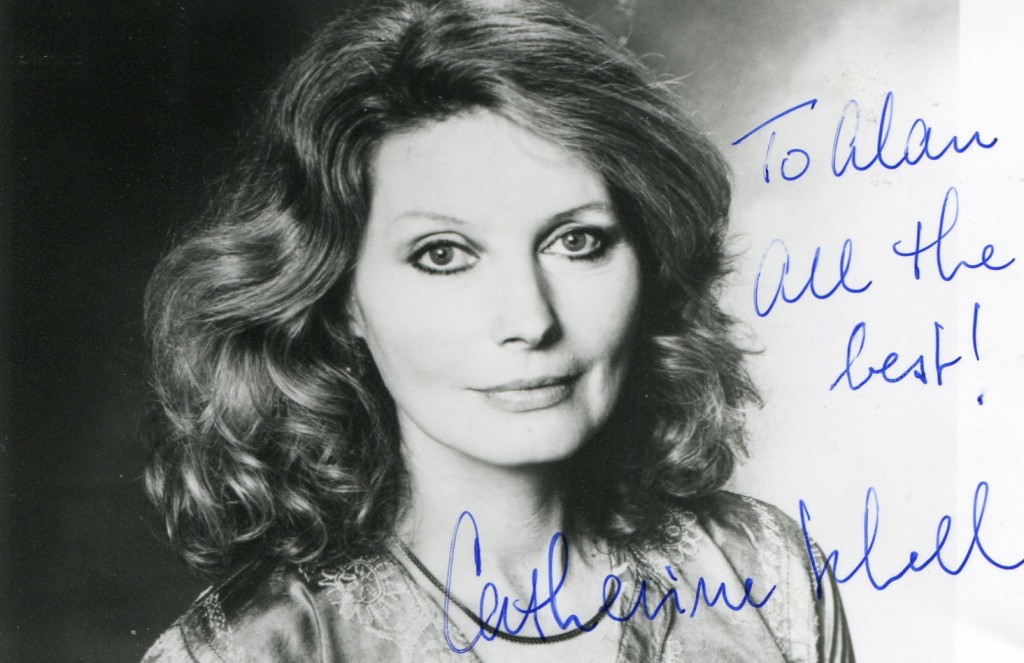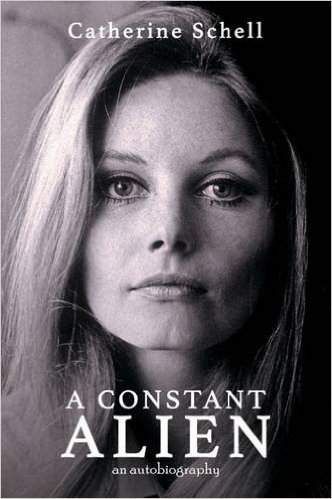 Catherine Schell was born in 1944 in Budapest, Hungary.   She made her film debut in 1964.   In 1969 she was featured in "On Her Majesty's Secret Service".   In 1975 she was leading lady opposite Peter Sellers in "The Return of the Pink Panter".
Gary Brumburgh's entry:
Born in Budapest, Hungary, her true name is Katherina Freiin Schell von Bauschlott, the scion of a once wealthy German patrician family. Her father, the Baron Paul Schell von Bauschlott, was a well-respected diplomat until the Nazis confiscated their estates during WWII, while her mother was Countess Katharina Maria Etelka Georgina Elisabeth Teleki de Szék. Her family was living in poverty until 1948 when they sought asylum in Vienna and Salzburg as the communist regime began to take hold in Hungary. In 1950, her family emigrated to the States and Baron von Schell Bauschlott renounced his title in order for his family to gain citizenship. Catherine entered a convent school in New York's Staten Island area. In 1957, her father joined Radio Free Europe, taking the family to Munich where she developed an interest for acting and trained at the prestigious Falconberg School. Her inauspicious debut (sometimes billed as Catherine von Schell) was in the German film Lana – Königin der Amazonen (1964). While filming Amsterdam Affair (1968), she met and married actor William Marlowe, subsequently moving to London. She went on to appear in Moon Zero Two (1969), the James Bond feature On Her Majesty's Secret Service (1969), Callan (1974) and The Black Windmill (1974), but is best known at that time for the slapstick comedy The Return of the Pink Panther (1975), which marked Peter Sellers' cinematic revisiting of his "Inspector Clouseau" character. Extremely visible on TV with frequent work in such series as The Persuaders! (1971), The Adventurer (1972) and the cult sci-fi series Space: 1999 (1975) starring Barbara Bain andMartin Landau playing the role of "Maya", an alien, for which she is best known. Her marriage to actor Marlowe had run its course by 1977, and she met director Bill Hays that same year, who had two children from a previous marriage. They married in 1982, together working on a TV production of A Month in the Country (1985). Her career began to wane by the time she did the film Wish Me Luck (1995) in 1990 and she retired shortly thereafter, running a small guest hotel in France. Catherine is often mistakenly thought of as a sister of actors Maximilian Schell, Maria Schell, Immy Schell and Carl Schell, but she is not. One of her two brothers, Paul von Schell, is, however, the widower of actressHildegard Knef.
– IMDb Mini Biography By: Gary Brumburgh / gr-home@pacbell.net