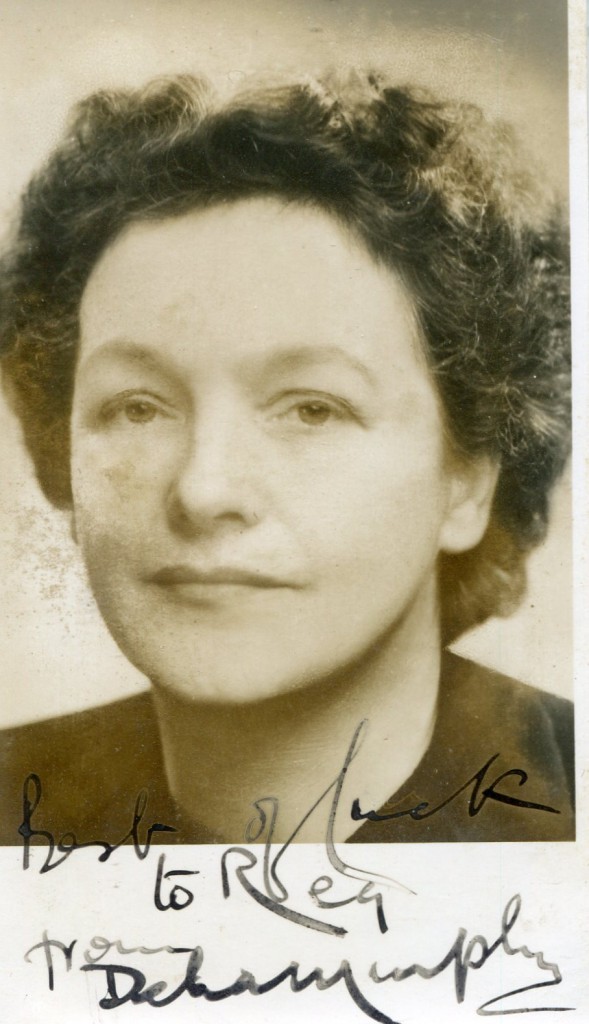 "Wikipedia" entry:
Delia Murphy Kiernan (16 February 1902 – 11 February 1971) was a singer and collector of Irish ballads. She recorded several 78 rpm records in the 1930s, 40s and 50s. In 1962 she recorded her only LP, The Queen of Connemara, for Irish Prestige Records, New York, on the cover of which her name appears alongside the LP title. This has caused confusion in the minds of some people who think she is known as Delia Murphy, The Queen of Connemara. The LP title is taken from one of the songs on the album.
During World War 2, she aided Vatican official, Monsignor Hugh O'Flaherty, in saving the lives of 6,500 Allied soldiers and Jews, while her husband, Dr. Thomas J. Kiernan, was the Irish Ambassador in Rome 1941–1946.
She was born in Ardroe, Roundfort, County Mayo, Ireland. Her family was regarded as being wealthy. Her father, John Murphy, from nearby Hollymount, made his fortune in the Klondike Gold Rush. While in America, he married Ann Fanning from Roscrea, County Tipperary. They returned to Ireland in 1901 and purchased the large Mount Jennings Estate in Hollymount. John encouraged Delia's interest in singing ballads from a young age. He also allowed Irish travellers to camp on the estate. According to her own account, the young Delia learned her first ballads at their campfires.[1]
Delia was educated at Presentation Convent, Tuam; Dominican College, Dublin; and University College Galway (UCG), where she graduated with a Bachelor of Commerce degree. In UCG she met Dr. Thomas J. Kiernan, and they married in 1924, on her 22nd birthday. Kiernan then joined the Irish diplomatic service. His first posting was to London. While there Murphy sang at many venues including gatherings of Irish exiles and became quite well-known.[2] In 1939 she recorded The Blackbird, The Spinning Wheel and Three Lovely Lassies for HMV.
In 1941 Kiernan was appointed Irish Minister Plenipotentiary to the Holy See in Rome. The Irish legation was the only English-speaking legation to remain open after the United States entered the war. Murphy became one of those who assisted Hugh O'Flaherty (the "Vatican pimpernel") in hiding Jews and escaped allied soldiers from the Nazis. In 1943, when Italy changed sides, many escaped POWs were helped by the legation to leave Italy.[3]
In 1946 she was awarded to Dame Commander of the Equestrian Order of the Holy Sepulchre.[4]
Kiernan later served as Irish High Commissioner and later first Ambassador in Australia, and later in Bonn, Ottawa, and Washington, D.C.. In 1961, while she was living in Ottawa, Murphy made the recording of "The Queen of Connemara" produced by Kenny Goldstein. Murphy and Kiernan bought a farmhouse in Jasper, Ontario, near the Rideau Canal where she spent most of her time, even after Kiernan was posted to Washington.[5] Tom Kiernan died in December 1967. Delia Murphy was the guest on Desert Island Discs on 15 April 1952; her selected luxury was a still for making poteen.
By 1969 Murphy's health was in decline. In November of that year she sold her farmhouse in Canada and returned to Ireland. She lived in a cottage in the Strawberry Beds, part of the suburbs of Chapelizod, in Dublin. Murphy died of a massive heart attack on 11 February 1971.  She had recorded upwards on 100 songs.
The above "Wikipedia" entry can also be accessed online here.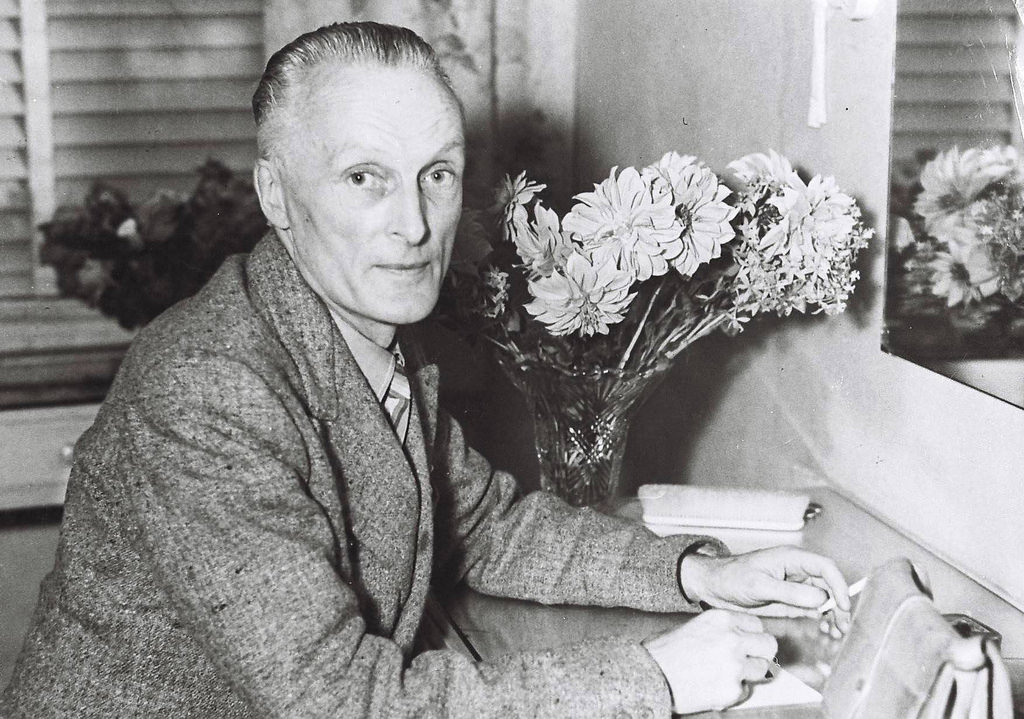 Dictionary of Irish Biography
Murphy, Delia (1902–71), ballad singer, was born 16 February 1902 at Ardroe, Claremorris, Co. Mayo, second of eight daughters of John ('Jack') Patrick Murphy of Mayo and Anna Agnes Murphy (née Fanning) from Tipperary. Her father worked in the gold mines in Klondike, where he met and married Anna; they returned to Ireland in 1901 and after residing for two years at Ardoe they purchased Mount Jennings House, Hollymount, Roundfort, near Claremorris, the local 'big house' and farm. Delia was educated at the local primary school, then at the Dominican convent, Eccles St., Dublin, where she was taught singing by Mother Clement Burke along with her contemporary Margaret Burke Sheridan (qv). She dated her introduction to traditional Irish ballads from her primary school days to the ballads she learned from Tom Maughan, a local tinker boy who taught her to sing 'If I were a blackbird'. While studying for a commerce degree at UCG she sang at student concerts and later at private parties and minor concerts. She married (24 February 1924) T. J. Kiernan(qv), civil servant. Shortly afterwards, Kiernan was appointed secretary to the Irish high commission in London, and during their time there their four children were born: Blon, Naula, Colm, and Orla. In 1935 the family returned to Dublin where Kiernan took up the post of director of broadcasting at Radio Éireann, which he held on secondment till 1939. During these years Delia's singing career reached its heights, when she recorded almost 100 songs with HMV. From this time till the mid 1950s she was the most important exponent of Irish ballad singing to reach an audience on an international scale. She broadcast numerous times from Radio Éireann, becoming a household name among people starved for Irish music. She wrote many of the songs herself and attributed much of her inspiration to tinkers' songs. Among other songs she made famous were 'The spinning wheel', 'I'm a rambler, I'm a gambler', and 'Three lovely lassies from Bannion'.
She accompanied her husband on all his postings. In 1941 Kiernan was appointed Irish minister to the Vatican. The family was there when the Germans took over and later when the allies arrived. The Irish legation, situated at San Martino della Battaglia, was converted by Delia into a refuge for clergy, seminarians, and women religious. She kept open house, holding wartime 'musical' evenings every Thursday night. Unknown to her husband she was an accomplice of Mgr Hugh O'Flaherty (qv) in smuggling escaped prisoners of war and other allied personnel into the Vatican City, often using the legation's car to drive escapees through checkpoints. The British war office recommended after the war that she be decorated; the honour was reluctantly turned down. In 1946 the Holy See made her a Dame of the Holy Sepulchre. 1946 saw the Kiernans posted to Canberra, Australia; 1952, Bonn, West Germany; 1957, Ottawa, Canada; 1961, Washington, DC, USA. Delia did not spend a lot of time in Washington, and lived on the family farm in Ottawa. It was while they were in Washington that Delia recorded her last record, The queen of Connemara, the only LP she made. When her husband died (December 1967), Delia stayed in Ottawa and it was there that she gave her last concert, at Camp Fortune in the Gatineau Hills. In November 1969 she sold the farm and returned to Dublin, where she purchased Liscannor Cottage, Chapelizod. In January 1971 she made a surprise appearance on the 'Late late show' on RTÉ. She died in St Kevin's Hospital, Dublin, on 12 February 1971. In 1981 a memorial in her honour was erected by 'neighbours, relatives, and friends' at Annefield Crossroads, near Mount Jennings House