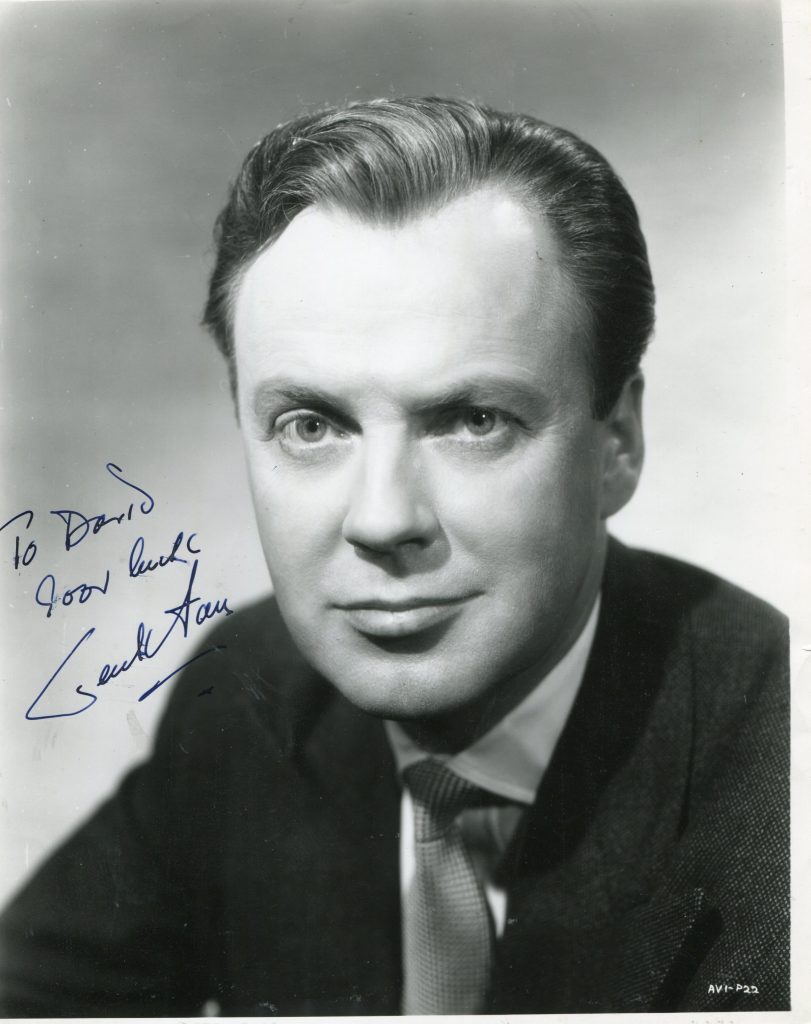 Derek Farr had a long career as a leading man in British films of the 1940's and 50's. He was born in 1912 in London. Among his films are "Quiet Wedding" in 1942 opposite Margaret Lockwood, "The Shop at Sly Corner" opposite his wife Muriel Pavlow and the excellent war movie "The Dam Busters". He died in 1986.
IMDB entry:
Appeared with Welsh actor Gareth Thomas in two science fiction programs in the 1970s: Star Maidens, in which he played Professor Evans and a guest appearance in the Blake's 7 episode "Orac" as Ensor, creator of Orac. He also provided the voice of Orac in that episode.
In 1955 he featured in the Capstan "Navy Cut" Cigarette advertisement under the slogan, "How Derek Farr Got Away from the Crowd".
Played a group captain in The Dambusters; his younger brother, Air Vice Marshall Peter Farr OBE DFC (1917 – 2009) was a bomber pilot during WW2.
Formerly a schoolteacher before becoming a stage actor in 1937.
Son of Gerald and Vera Eileen (Miers) Farr.
Acted in both The Avengers and The New Avengers.