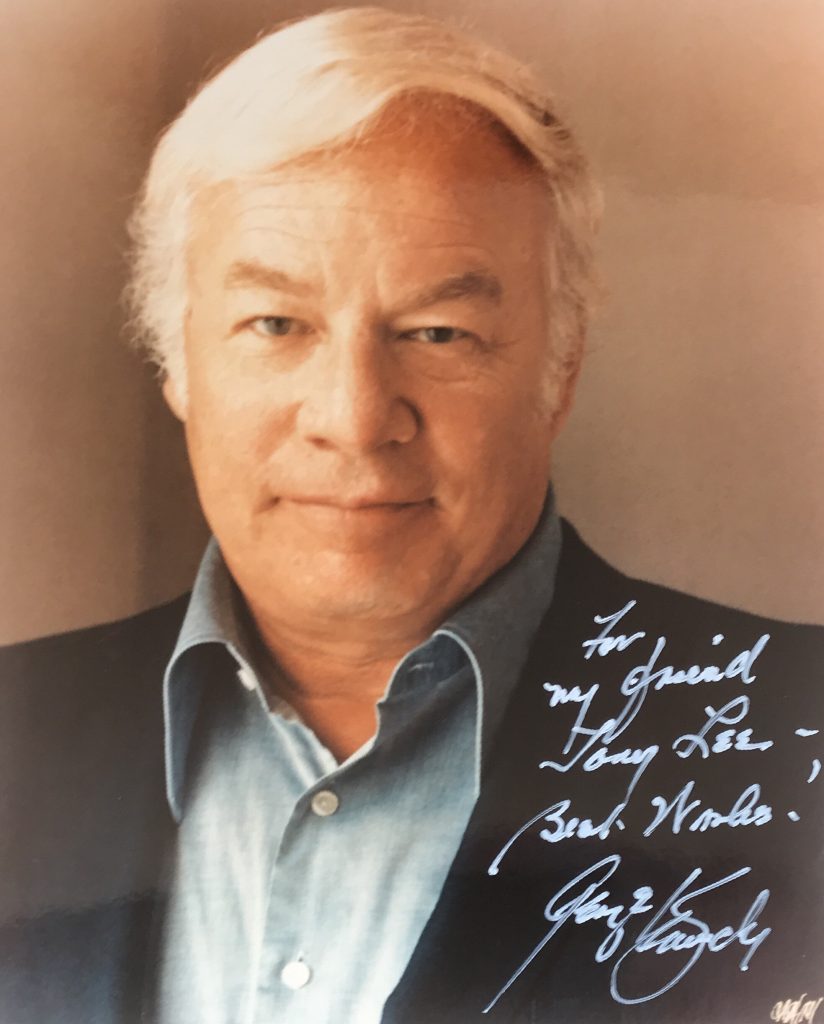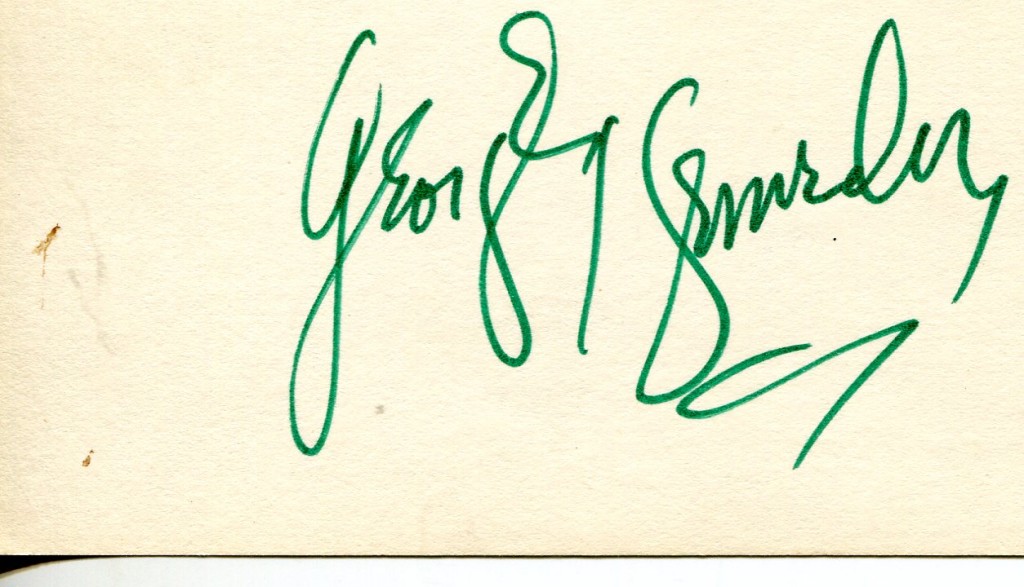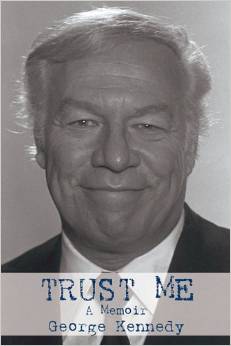 TCM overview:
A versatile character actor for over five decades, Academy Award winner George Kennedy brought both gravity and boundless energy to a considerable list of memorable pictures ranging from "Cool Hand Luke" (1967) and "The Dirty Dozen" (1967) to the campy "Airport" pictures and the "Naked Gun" franchise. A near two-decade stint in the military preceded his acting pursuits, where he logged numerous appearances as heavies and rough-hewn types in pictures like "Charade" (1963) and "The Sons of Katie Elder" (1964). However, his turn as a tough Southern prisoner who becomes Paul Newman's disciple of sorts in "Cool Hand Luke" brought him both an Oscar and a career boost that included heroic turns in all four "Airport" films, "The Boston Strangler" (1968) and "The Eiger Sanction" (1975). Kennedy's career went into decline in the mid-1970s, though there were occasional flashes of offbeat brilliance; most notably the slapstick "Naked Gun" series. Kennedy's long and impressive body of work surpassed any career dips, and he remained one of Hollywood's most dependable and well-regarded talents.
George Harris Kennedy, Jr. was born into a New York-based show business family on Feb. 18, 1925. Kennedy's father was a musician and orchestra leader who died when his son was only four years old, leaving him to be raised by his mother, former ballet dancer Helen Kieselbach. He made his acting debut two years before in a touring production of "Bringing Up Father;" he would continue to perform as a radio actor until the outbreak of World War II, when he joined the Army. The service would occupy the next 16 years of his life, during which he was instrumental in establishing the Army Information Office, which provided technical service to the film and television industries, and spun records as a disk jockey on Armed Forces Radio.
A back injury ended Kennedy's career in the military, but it provided him with a direct route back into show business. He served as a technical advisor for the popular "Phil Silvers Show" (CBS, 1955-59) and landed a few uncredited appearances on the series as well. The experience inspired him to try his hand at acting. In the late 1950s he began appearing in bit and supporting roles on television series. His burly frame and deep voice made him ideal for crooked cowpokes, gunmen and the occasional tough detective in Western and crime series throughout the early 1960s; he also made his screen debut around this time as one of the rebel soldiers who joins "Spartacus" (1960) in the rousing conclusion of Stanley Kubrick's acclaimed epic. Within a few years, he was handling more substantial roles in features like "Lonely Are the Brave" (1962) and "Charade" (1963) opposite Cary Grant and Audrey Hepburn.
Like all journeyman actors, Kennedy worked in every possible genre, from high-gloss thrillers like "Charade" and "Mirage" (1965) to low-budget horror flicks like "Strait-Jacket" (1964) and scores of Westerns, including the John Wayne classic, "The Sons of Katie Elder" (1965). Kennedy's on-screen roles continued to subsist largely of tough, loud-mouthed rogues and authority figures, though there were occasional forays into more sympathetic parts, like the compassionate Union officer in the anti-war film "Shenandoah" (1965), starring his acting idol, Jimmy Stewart.
Kennedy's onscreen assignments continued to grow in stature throughout the 1960s. He reunited with Stewart in the air crash drama "Flight of the Phoenix" (1966), then lent solid support to such major players as Lee Marvin, John Cassavetes and Robert Ryan in "The Dirty Dozen" (1967), as well as Michael Caine and Jane Fonda in "Hurry Sundown" (1967). That same year, the 42-year-old actor finally landed his big break as Paul Newman's chain-gang antagonist and eventual companion in Stuart Rosenberg's "Cool Hand Luke" (1967). The role afforded Kennedy a rare opportunity to show all the colors in his acting palette – menacing at first, but later thoughtful, repentant and even worshipful towards Newman's unbreakable convict. The turn won Kennedy an Academy Award for Best Supporting Actor in 1967, and ushered him to the forefront of the screen acting community.
By 1970, Kennedy had finally broken out of the supporting acting mold to land his first lead in "Guns of the Magnificent Seven" (1970), as the gun for hire played by Yul Brynner in "The Magnificent Seven" (1960). That same year, he made his first appearance as dogged airplane mechanic Joe Patroni in the glossy disaster drama, "Airport" (1970). After receiving a Golden Globe Award for Best Supporting Actor, Kennedy revisited the character in its three ludicrous sequels, "Airport 1975" (1975), "Airport '77" (1977) and "The Concorde: Airport '79" (1979), in which Patroni finally got to pilot a doomed flight. There were also impressive appearances opposite Clint Eastwood – once as his nemesis in "Thunderbolt and Lightfoot" (1973) and later as his ally in "The Eiger Sanction" (1975) – and a single-season stint as a fair-minded beat cop on the TV series, "The Blue Knight" (CBS, 1975-76).
The mid-1970s marked a precipitous decline in Kennedy's career. Gone, suddenly, were the roles in major Hollywood movies; replaced instead were a string of low-budget horror pictures, comedies and exploitation flicks. The worst of the lot was John Derek's jaw-dropping "Bolero" (1984) which starred his ubiquitous wife Bo in various states of undress, but "Wacko" (1982), "Uninvited" (1988) and "Demonwarp" (1989) certainly gave the Derek flesh-fest a run for its money. Television provided some degree of respect for Kennedy's talents; he enjoyed a recurring role on "Dallas" (CBS, 1978-1991) as a oil company foil for Larry Hagman's J.R. Ewing, and there were quality TV projects like "The Jesse Owens Story" (1984) and "Backstairs at the White House" (NBC, 1979), in which he played President Warren G. Harding.
Fortunately, this low-budget material, which dominated Kennedy's output well into the 21st century, eventually transformed industry perception of him into a camp figure, which in turn afforded him a new audience as a broad comic performer. He had shown flashes of ability in that arena in Albert Brooks' "Modern Romance" (1981), in which he played himself as the star of an atrocious science fiction film, as well as serving as host of a 1981 episode of "Saturday Night Live" (NBC, 1975- ), but his turn as Captain Ed Hocken, the slow-witted, food-loving sidekick to Leslie Nielsen's Frank Drebin in "The Naked Gun: From the Files of Police Squad!" (1988) and its two successful sequels – The Naked Gun 2½: The Smell of Fear (1991) and Naked Gun 33 1/3: The Final Insult (1994) – were particularly spirited. In fact, his performance as Hocken nearly sent up that of Nielsen's, which was no small feat. Because of his success with "Naked Gun," he was later asked to join his "Dirty Dozen" co-stars Ernest Borgnine, Jim Brown and Clint Walker to voice an aggressive action toy brought to life in Joe Dante's underrated sci-fi comedy, "Small Soldiers" (1997). He also made for an ebullient pitchman for Breathasure tablets in a series of humorous spots in the late 1990s.
Kennedy retired from acting in 1998, but returned in 2003 to a regular routine of television and low-budget features, including a stint on "The Young and the Restless" (CBS, 1973- ). A pleasant exception at this time was Wim Wenders' "Don't Come Knocking" (2003), which cast him as the frustrated director of a trouble-plagued Western. In addition to his acting roles, Kennedy was credited as author on two mystery novels, Murder on Location (1981) and Murder on High (1984), both of which featured Kennedy as amateur sleuth on the trail of killers in a Hollywood setting rife with his many famous co-stars. An uncredited ghost author penned both novels.
The above TCM overview can also be accessed online
here.