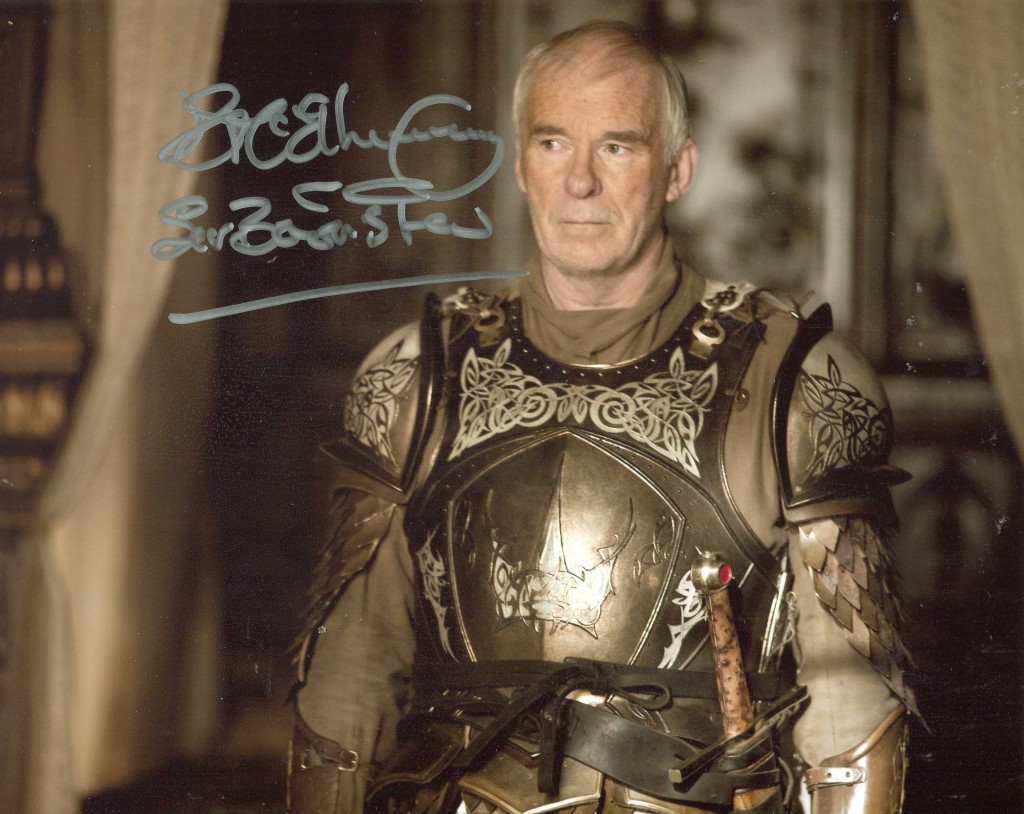 Ian McElhinney
"Game of Thrones" Wiki:
Ian McElhinney (born 1948) is a Northern Irish actor. He has a long list of TV and film credits, including roles in Hornblower, Cold Feet, Queer as Folk and The Tudors.
In Game of Thrones he is playing the role of Ser Barristan Selmy. He was announced in the role on 12 July 2010.
Some of the actors on the TV series prefer to learn about the story through the script, one season at a time. For exampleJulian Glover, who plays Pycelle, has made it a point in his career that when he is filming literary adaptations, it is the task of the writers to translate the story from page to screen, and he doesn't want to second guess them. In contrast, Ian McElhinney has thoroughly read through the book series and is quite familiar with its internal history – which is entirely fitting, given that Ser Barristan is one of the older characters in the story and spent over forty years at the royal court, and personally experienced many of the major political events of the past half-century. For example when Barristan is recalling Daenerys's dead older brother Rhaegar Targaryen (in Season 3 episode 3 "Walk of Punishment"), "Rhaegar" was more than just a name to McElhinney: he knew from the books just how well Barristan knew Prince Rhaegar, and how earnestly reverent he was of the man. He is married to playwright Marie Jones.
The above "Games of Thrones" Wiki article can be accessed online here.