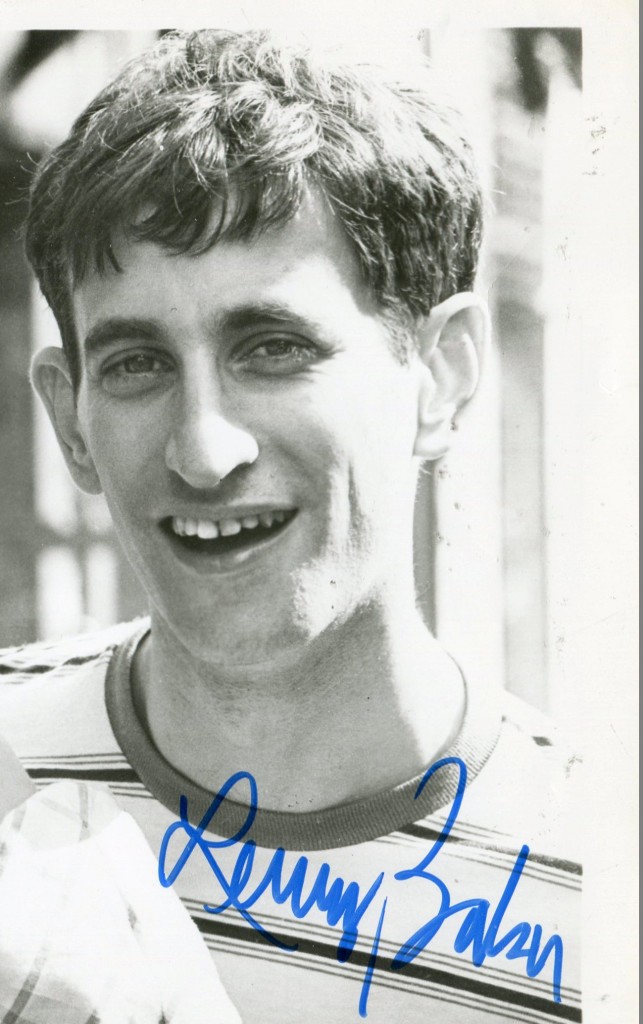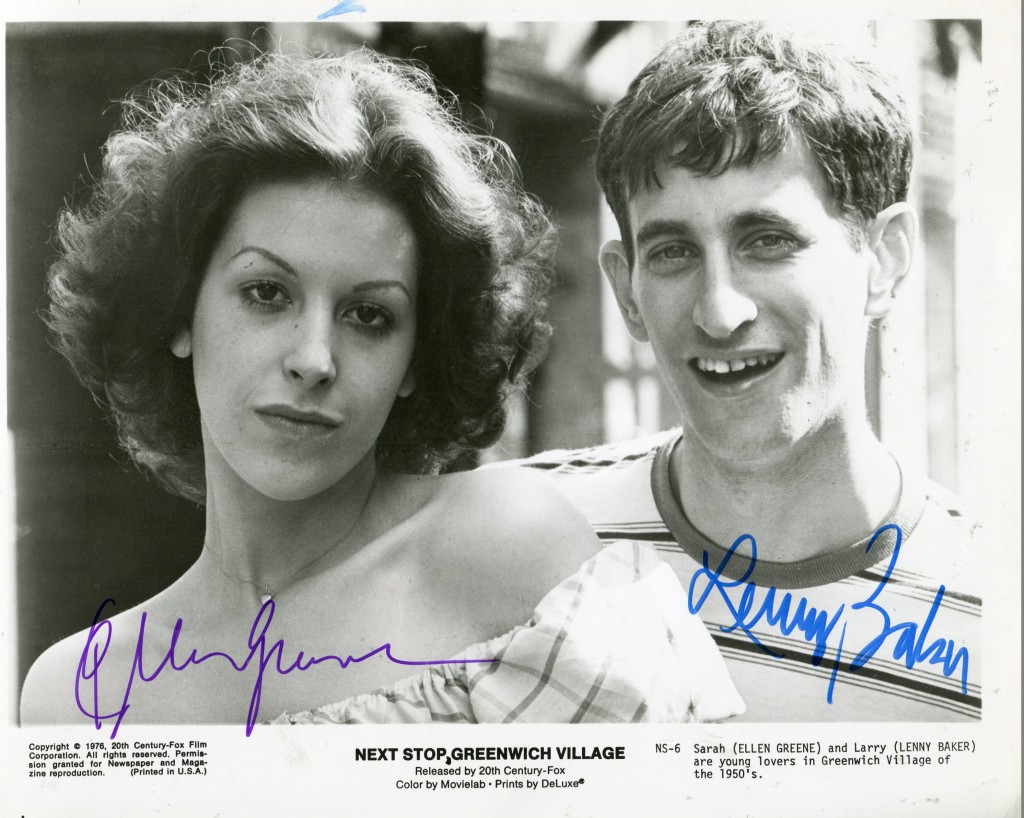 Lenny Baker died at the age of 37 in 1982.
His obituary in The New York Times:
Lenny Baker, who won a Tony award in 1977 for his performance in the Broadway musical "I Love My Wife" and who starred in the movie "Next Stop, Greenwich Village," died of cancer yesterday in a hospital in Hallandale, Fla. He was 37 years old.
Mr. Baker won high praise for his leading role in "I Love My Wife," a musical comedy about two couples who decide to swap partners. Clive Barnes wrote in The New York Times: "Mr. Baker, with his look of heroic idiocy, his good nature and baffled mind, is a total joy. As an actor he has always been one of a kind." Walter Kerr, also writing in The Times, said, "There's a zany on the prowl who will in the future (and right now) have to be reckoned with."
The actor was nominated for a Golden Globe Award for his role as the hero who flees Brooklyn to become an actor in Paul Mazursky's 1976 autobiographical movie "Next Stop, Greenwich Village." His other film credits included "The Hospital" (1971) and "The Paper Chase" (1973). Made Debut in 1974
Making his Broadway debut in 1974 in "The Freedom of the City," he was seen in 1976 in repertory in the Phoenix Theater's productions of "Secret Service" and "Boy Meets Girl." Earlier, he worked frequently in the Off Broadway theater, in such plays as "Conerico Was Here to Stay," "Paradise Gardens East," "The Year Boston Won the Pennant" and "Summertree." He also appeared in 1976 in "Henry V" and "Measure for Measure" with the New York Shakespeare Festival in the Delacorte Theater in Central Park.
Mr. Baker, who was graduated from Boston University, played regional theaters and spent several summers at the O'Neill Center's National Playwrights Conference in Waterford, Conn. He told an interviewer in 1977 that the center was instrumental in his career, partly because he saw the National Theater for the Deaf there. "It's perhaps because of watching them work," he said, "that I can be so brazen with comic uses of my body."
Surviving are his parents, Bertha and William Baker, and two brothers, Alan and Malcolm. A memorial service will be held in the Little Theater of the Public Theater, 425 Lafayette Street, Friday at 11 A.