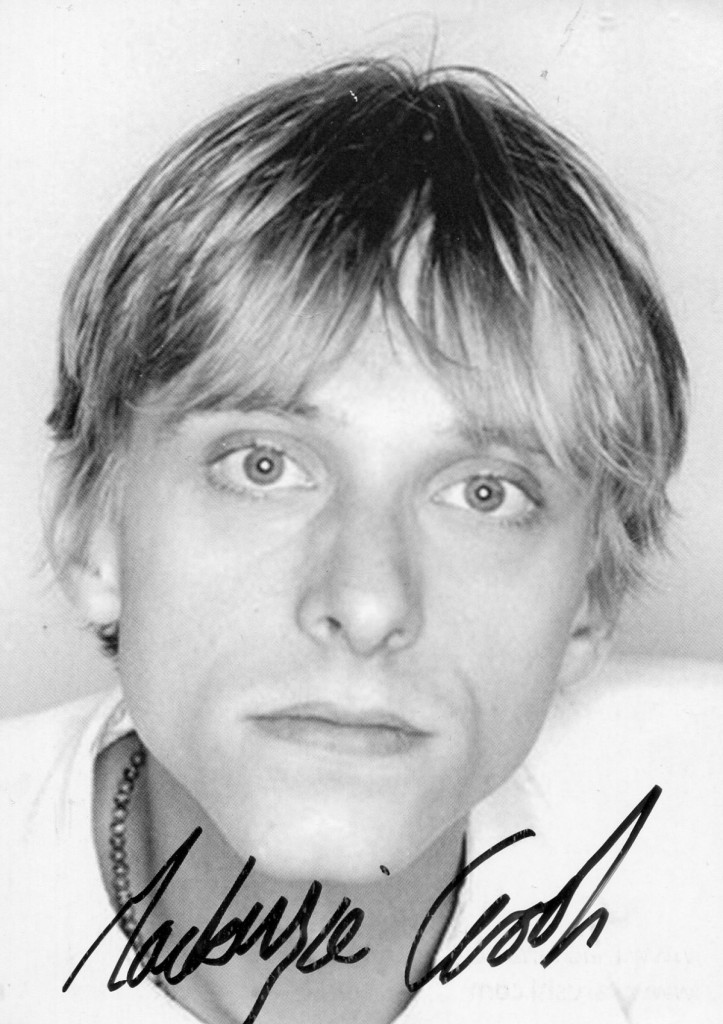 Despite being far from a household name, Mackenzie Crook continued to win over audiences on both sides of the Atlantic with his quirky comic turns in film and on television. Crook first became known in the U.K. as a stand-up comedian and popular television performer, most notably as the humorless and possibly deranged Gareth Keenan on Ricky Gervais and Stephen Merchant's creation, "The Office" (BBC 2, 2001-03). As Ragetti, the formerly immortal pirate with an uncooperative wooden eyeball in "Pirates of the Caribbean: Curse of the Black Pearl" (2003) and its mega-successful sequel, "Pirates of the Caribbean: Dead Man's Chest" (2006), Crook nearly stole every scene he was in. While a third appearance in the second "Pirates" film kept him working, acclaimed performances onstage in London and on Broadway in such productions as 2011's "Jerusalem" garnered the actor a well deserved respectability. Exceptionally versatile and thoroughly committed to honing his craft, Crook's unique attributes ensured him a robust career in virtually any medium he chose to work within.
Born Paul Crook in Maidstone, Kent, on Sept. 29, 1971, Crook wanted to become an actor, but finding the idea of drama school less than appealing, pursued a career in stand-up comedy as an alternate route into the business. He developed two popular characters – Mr. Bagwell, a heartless schoolteacher, and Charlie Cheese, a grimly desperate performer – and toured the U.K. comedy circuit for eight years. His talents caught the attention of the producers of the comedy series "The Eleven O'Clock Show" (BBC 4, 1998-2000), which also served as a launching pad for such talented English comic performers as Sascha Baron Cohen. In 2001, he parlayed his comic talents into another sketch show, "TV to Go" (BBC, 2001-02).
In 2001, he joined his fellow "Eleven O' Clock Show" alum Ricky Gervais in his and Stephen Merchant's acclaimed series "The Office," where his "assistant to the regional manager" Gareth Keenan, with his insanely inflated self-importance and obsession with his lieutenant status in the Territorial Army, became one of the show's most popular characters. Crook followed this with minor roles in several television series, as well as a small part as an usher in the film "Finding Neverland" (2004). Its star, Johnny Depp, had bonded with Crook during its making, and recommended the actor to play a small role as a comic relief pirate who serves under the spectral Captain Barbossa (Geoffrey Rush) in his next film, the Disney production "Pirates of the Caribbean: The Curse of the Black Pearl" (2003). That film went on to become a colossal worldwide hit, cementing Crook's pop culture status by earning him an action figure in his character's likeness.
Despite the success of "Pirates," Crook continued to ply his trade in comedy on the small screen in his home country, most notably on the controversial animated series "Popetown" (BBC 3, 2005), about the long-suffering staff of a particularly troublesome pontiff. Crook also appeared as Launcelot Gobbo in Michael Radford's film version of "The Merchant of Venice" (2004), starring Al Pacino and Jeremy Irons; as a weasel/henchman in Terry Gilliam's ill-fated "The Brothers Grimm" (2005); and made an impression on critics and audiences alike as the fragile Billy Bibbitt in the 2004 West End stage production of "One Flew Over the Cuckoo's Nest" opposite Christian Slater.
In 2006, Crook returned as Ragetti in "Pirates of the Caribbean: Dead Man's Chest," which proved even more of a box office juggernaut than its prequel. The character was revived for the visually stunning, but narratively muddy "Pirates of the Caribbean: At World's End" (2007). He portrayed another less-than-savory character in the subterranean fable "City of Ember" (2008) then made his Broadway debut that same year in a revival of Chekhov's "The Seagull." Originally mounted at London's Royal Court Theatre in 2007, the production also starred Peter Sarsgaard and Kristin Scott Thomas. Back in theaters, albeit with limited release in the U.S., Crook was seen in an adaptation of pulp writer Robert E. Howard's swashbuckling puritan avenger "Solomon Kane" (2009). He soon returned to Broadway, where he received a 2011 Tony nomination for his supporting role in the drama "Jerusalem," another play brought to New York after it (and Crook) garnered stunning reviews for its lengthy U.K. run. Other film work included a turn in the medieval action-drama "Ironclad" (2011) in addition to voicing the character of Ernie the smuggler in Steven Spielberg's computer-animated adaptation of the beloved European comic book series, "The Adventures of Tintin" (2011).