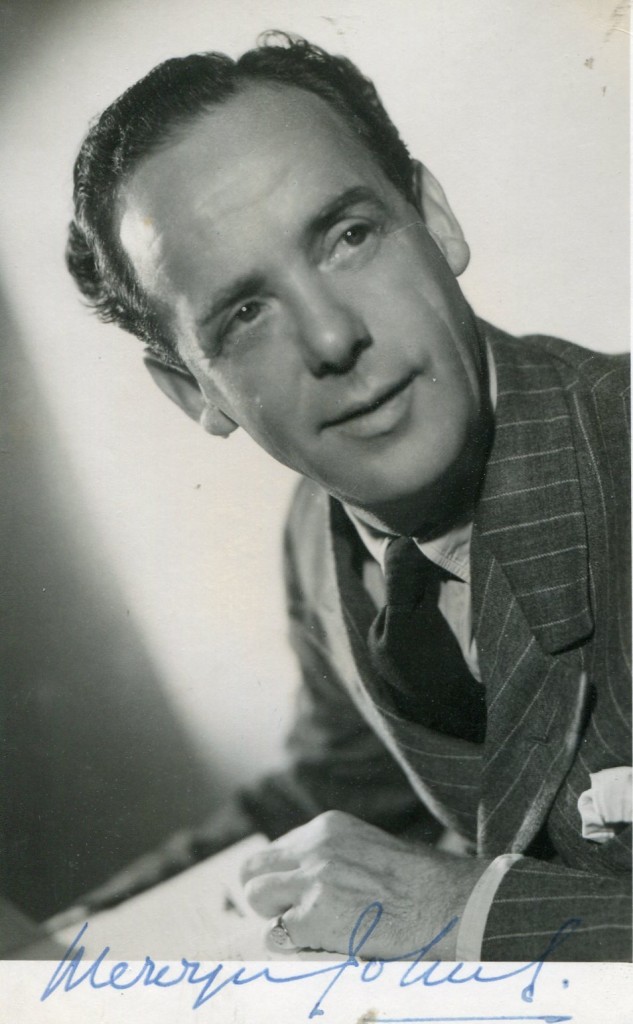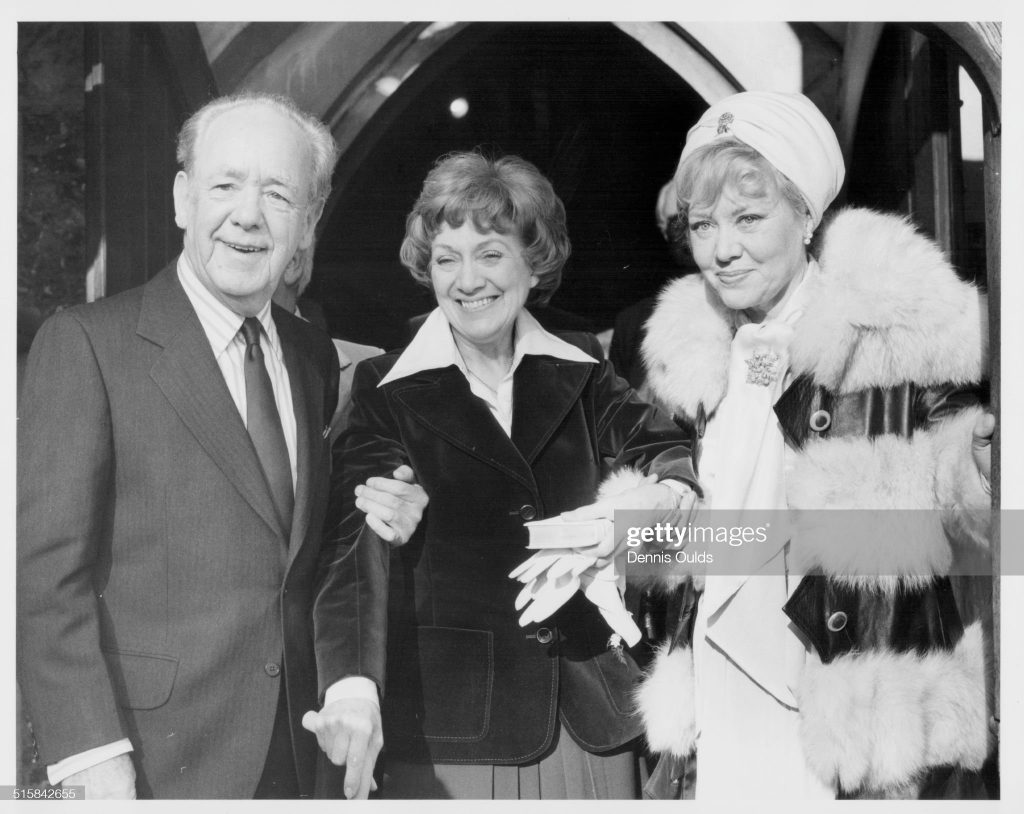 Mervyn Johns was born in Pembroke, Wales in 1899.   His film debut was in "Lady in Danger" in 1944.   He was a busy character actor in British films including "Convoy", "Pink String and Ceiling Wax", "A Christmas Carol" and "The Sundowners".   He died in 1992.   His daughter is the actress Glynis Johns.
Adam Benedick's "Independent" obituary:
Mervyn David Johns, actor, born Pembroke 18 February 1899, married Alice Steel-Payne (died 1970), 1976 Diana Churchill, died Northwood Middlesex 6 September 1992
Mervyn Johns was one of the soundest and most sincere of character actors. His gallery of mostly mild-mannered, lugubrious, amusing, sometimes moving 'little men' stretched back through scores of films and plays and television series – victims usually, quiet always, and never less than authentic: petty crooks, modest bank clerks, henpecked husbands, diffident clerics – almost all Welsh and as obliging and as true as can be.
This was Johns's great and sometimes touching quality. He seemed never to be acting. He was himself short of build, but the secret of his acting was not so much a matter of height as of depth – of being able to get under the skin of a character. He could also muster, when required, an other-worldly air of almost celestial feyness, or dreamy intuition. But his acting did not always fall into such gentle categories.
Half a century ago it was quite different. If few remember him in 1936 at The Embassy, Swiss Cottage (now the Central School), as Sir John Brute in the Restoration comedy The Provok'd Wife, he provoked the best judge of acting of the day – James Agate – to hail him as 'blazingly good'. Trying not to declare that this new young actor whom the critic was seeing for the first time was another David Garrick, Agate had nothing but superlatives – 'a magnificent performance which would have warmed the heart's cockles of the old playgoers . . . In this actor's hands, Sir John is a brute indeed, not a pewling mooncalf, but a roaring bull. Mr Johns lets us see the pleasure he is taking in the fellow's brutish gusto. There are actors who could make the man as unbearable to an audience as he was to his own circle. Mr Johns, by lifting a corner of the brute's mind to show us his own, is right with Garrick.'
Johns had been on the stage for 13 years before that production, soundly trained for eight of them in rep at Bristol after an eventful youth, first as a medical student, then with the Royal Flying Corps in the First World War ('I don't think there was a single second when I was not scared to death') and finally RADA, where he gained a gold medal.
He had a natural gift for playing frightened men, but before typecasting overtook him – so that it became hard to imagine what Agate meant with that comparison with Garrick, especially the talk about gusto – Johns not only showed a relish for Restoration comedy, but was also rated a 'quintessential' Priestley and Shavian actor in such shows as Time and the Conways (1937), The Doctor's Dilemma (1939), Heartbreak House (1943), in which he replaced Robert Donat as Captain Shotover, and as Dolittle in Pygmalion (1947); though even before the Second World War he provoked another critic to dub his performance a masterpiece as a 'brave little miner, irascible but warm' in Jack Jones's violent and very Welsh play Rhondda Roundabout.
And indeed Johns brought a masterly touch to scores of other roles, especially, for example, his architect whose dreaded dreams came true in Dead of Night (1945), opposite Michael Redgrave, whom he had followed in that strange play, The Duke of Darkness, a few years earlier; or as Lester in the melodrama Tobacco Road (1949), or the infinitely pious parent in Gwyn Thomas's fountain of Welshness The Keep (Royal Court, 1961). He was unforgettable as a slow-dying sailor in the film San Demetrio, London.
But what if the Second World War had not turned the London theatre topsy-turvy? Might we not have seen more of the roaring bull and the brutish gusto? Might he have escaped typecasting?
His daughter Glynis Johns was already a star when his own stardom – if one dares to call it that for an actor who played so many supporting roles in the last half of his career – was on the wane; but he rarely gave a bad performance, however bad his material, which is more than can be said of many stars.
His Friar Laurence, for example, in Renato Castellani's supposedly all-star Anglo-Italian Romeo and Juliet (1954) was just about the best thing in it; and television viewers will always be grateful for his work in Kilvert's Diary and The New Avengers.
Nor should one forget that amid the modesty of his demeanour and reticence of temperament, his talent for looking so eloquently and so silently into outer space. This gaze was singularly penetrative, eerie and sometimes haunting; it needed no script, and could both chill and cheer. It was one of the most cheering aspects of his later life that in 1976, while in retirement at Denville Hall, at Northwood, in Middlesex, he married the widowed actress Diana Churchill, also in retirement.
The above "Independent" obituary can also be accessed online here.