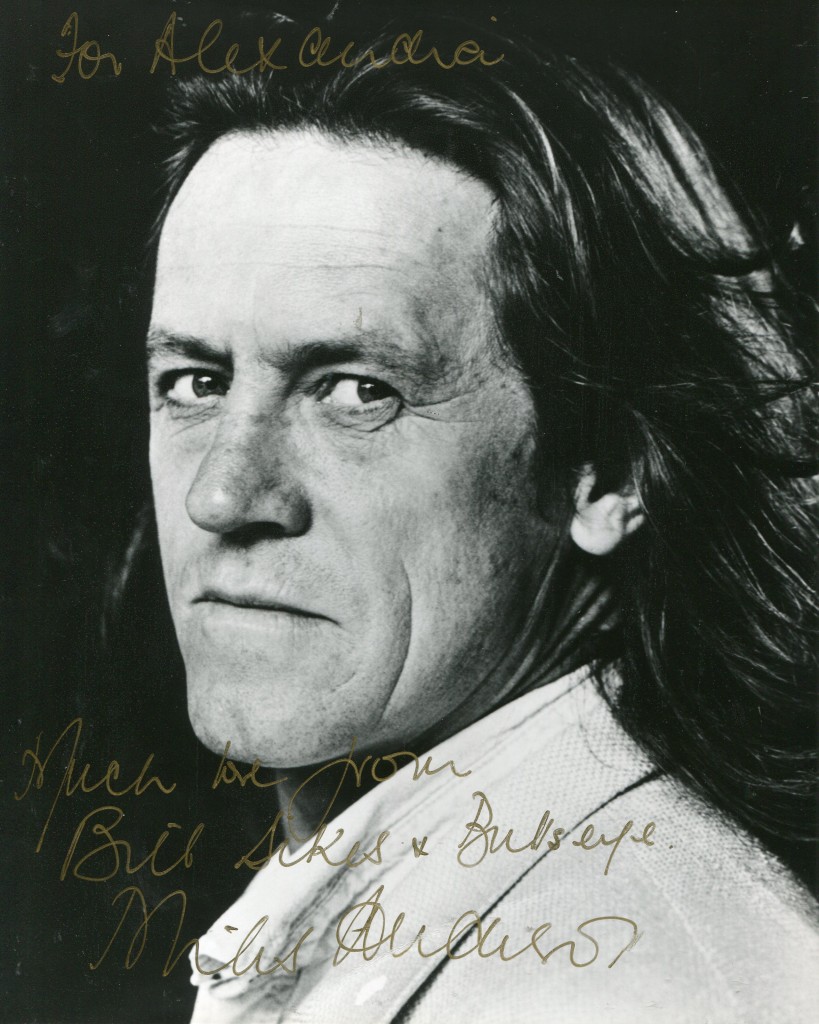 IMDB entry:
Born in Rhodesia, Miles' childhood as the son of Major-General John Anderson and writer Daphne Anderson placed him at the heart of historical change in Africa in the 1950s and 60s. In 1964, his father was removed by the then-Prime Minister, Ian Smith, for his opposition to the Unilateral Declaration of Independence and, two years later, the family left the country. More than forty years on, he continues to support the opposition in what is now Zimbabwe. Miles has been acting for stage and screen for many years, perhaps best known in recent times for his television appearances as "Colonel Aidan Dempsey" in ITV's Ultimate Force (2002), "Roger O'Neill" in the award-winning House of Cards (1990), "Terry Fox" in BBC's Holby City (1999) and "Colonel Dan Fortune" in the hit series Soldier Soldier (1991). His stage appearances in the West End and for the Royal Shakespeare Company have won him acclaim with, amongst others, "The Witch of Edmonton", "The Twin Rivals", "Macbeth", "The Weir", "Oliver!" and "Twelfth Night". He was also the first ever man to play "Peter Pan" in Trevor Nunn's acclaimed production. He was awarded three British Drama Awards in his first season at Stratford and was nominated for aLaurence Olivier Award for "Sigismund" in Calderon de la Barca's "Life's A Dream". He has worked with such Directors as Richard Attenborough, Trevor Nunn, Adrian Noble, Max Stafford-Clark, Sam Mendes, Paul Seed, John Caird, Ian Rickson and Dominic Cooke. He has two sons, the actor Joe Anderson and 2006 and 2009 World Streetboard Champion, Max Anderson. He lives in Los Angeles.
– IMDb Mini Biography By: Milos
The above IMDB entry can also be accessed online here.