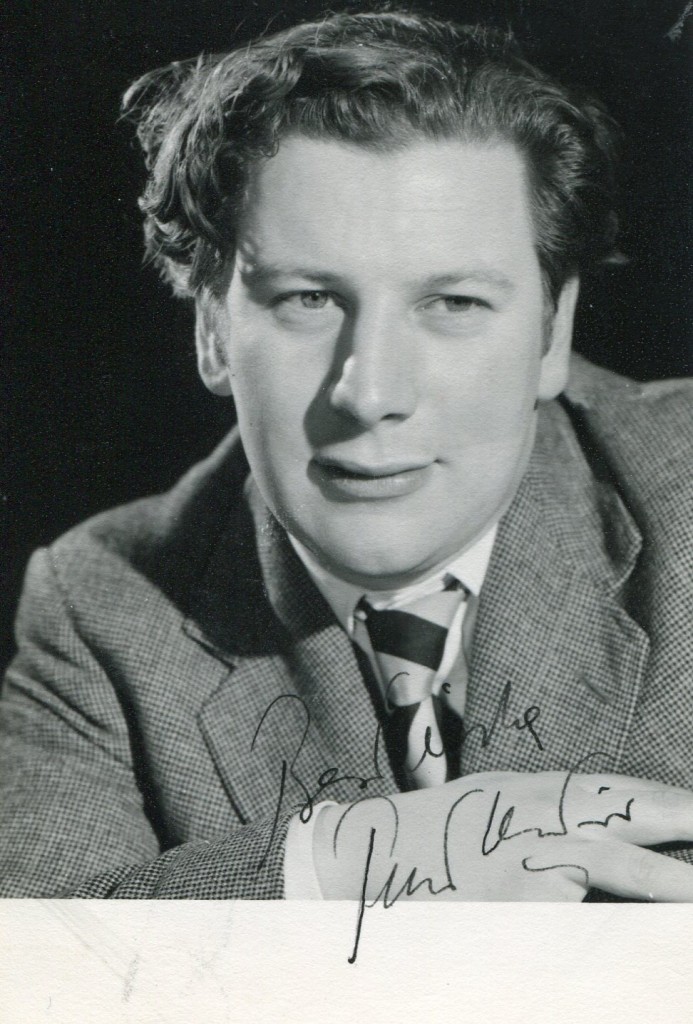 TCM biography:
By his mid-20s, this burly, multi-faceted talent had achieved considerable success in both theater and cinema directing, writing and acting in cultivated, witty comedies. Peter Ustinov later won international acclaim and reached the peak of his fame in the early 1960s for his appearances in sweeping epics and lighthearted romps. He won two Best Supporting Actor Oscars, for his clown in "Spartacus" (1960) and his engaging con man in "Topkapi" (1964). Ustinov has also earned critical praise for his directorial efforts (which he also produced, starred in and wrote): "Romanoff and Juliet" (1962), a biting Cold War satire based on his own play, the bracing "Billy Budd" (1962) and the "Faust"-inspired Elizabeth Taylor-Richard Burton vehicle "Hammersmith Is Out" (1972). The spotlight fell on Ustinov as a personality, too. Throughout the 60s and early 70s, he was a favored raconteur on talk shows whether or not he was publicizing a film. Yet his increasing girth often made his screen work seem either effortless or as if he were holding back and only giving a lazy indication of what he could muster.
Ustinov was only 17 years old when he made his stage debut in "The Wood Demon" in the provinces. The following year, he made his London debut in the title role of "The Bishop of Limpopoland", a sketch at the Players Club, which he also wrote. His first play to reach NYC was "The Loves of Four Colonels" (1953) but it was not until 1957 that he made his Broadway acting debut as The General in "Romanoff and Juliet", which he wrote. (He later toured the USA and the Soviet Union with the show.) By the time of his American debut, Ustinov was a top draw in England, having either written or starred in numerous stage productions. He continued playing roles on stage well into the 80s and in 1990 performed internationally in the one-man show "An Evening With Peter Ustinov". Proving to be a true man of the theater, Ustinov has not only performed in and written shows but also has directed (e.g., "Fishing for Shadows" 1940) and designed sets and costumes (for the 1973 London production of "The Unknown Soldier and His Wife"). Among his successes as playwright are "Who's Who in Hell" (1974), and "Beethoven's Tenth" (1984).
Moving to the big screen in 1940, the portly, often mustachioed actor was featured in the British propaganda film "Mein Kampf, My Crimes". He went on to play the title role in "Private Angelo" (1949), a deserter from the Italian army who accidentally becomes a hero, and garnered kudos for his turn as Emperor Nero in the costume epic "Quo Vadis" (1951). Some critics claim he stole the show as Lentulus Batiatus in "Spartacus" as he unquestionably did in "Topkapi", as the duped con man turned mole. (The scene in which he is asked to hold the rope during the crime is alone worth the price of admission.) "Romanoff and Juliet" (1961) was adapted from the stage play, with Ustinov recreating his role. "Viva Max!" (1969) found him playing a Mexican general retaking the Alamo, and in 1978, he began his impersonations of Agatha Christie's master detective Hercule Poirot in "Death on the Nile", a role he again essayed in "Evil Under the Sun" (1982) and in three TV-movies produced in the 80s. More recently, he was a stuffy expert in "Lorenzo's Oil (1992).
On the small screen, Ustinov's work has often tilted towards the high brow, or substantive or prestige projects. He appeared in numerous installments of NBC's "Omnibus" series in the late 50s, including an Emmy-winning portrayal of Dr Samuel Johnson, and was a regal Herod the Great in Franco Zeffirelli's miniseries "Jesus of Nazareth" (NBC, 1977). Mostly, Ustinov is remembered for several remarkable Emmy-winning performances in "Hallmark Hall of Fame" specials: as Socrates in "Barefoot in Athens" (1966) and as a Jewish deli owner who takes in a black youth in "A Storm in Summer" (1970). he also was "Gideon" (NBC, 1971), the Israelite who defeats the oppressors only to have his own vainglory defeat himself. Ustinov has frequently hosted and/or narrated reality-based shows, such as "Omni: The New Frontier" (syndicated, 1981), and numerous specials. Although very British in manners, he was outwardly proud of his Russian heritage, speaking of it often and creating and hosting: "Peter Ustinov's Russia: A Personal History" for the BBC in 1986.
The above TCM biography can also be accessed online
here.