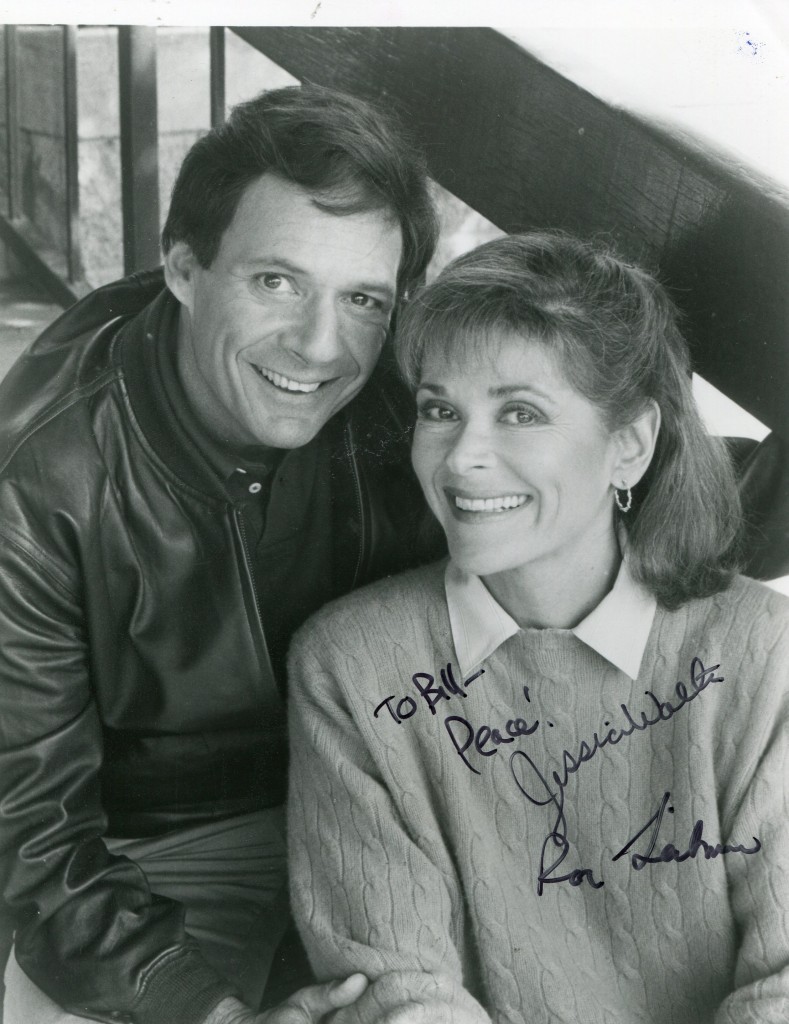 Ron Leibman was born on October 11, 1937 in New York City, New York, USA. He is an actor and writer, known for Garden State (2004), Slaughterhouse-Five (1972) and Norma Rae (1979). He has been married to Jessica Walter since June 26, 1983. He was previously married to Linda Lavin
Ron Leibman died in 2019.

TCM Overview:
This charismatic character lead has excelled in quirky, explosive, often Jewish, types and has been prominent on stage and TV since the 1960s. Ron Leibman was particularly applauded as the union organizer Ruben Warshawsky in Martin Ritt's "Norma Rae" (1979), in his Emmy-winning role as "Kaz" (CBS, 1978-79) and as Roy Cohn in Tony Kushner's two-part Broadway epic "Angels in America" (1993-94).
Raised in an upper middle class family on Manhattan's Central Park West, Leibman broke into theater in 1959. After enjoying some success in "Dear Me, the Sky Is Falling" (1963) and "We Bombed in New Haven" (1968), he began making occasional feature films. The actor debuted as the gorilla-dressing brother in Carl Reiner's "Where's Poppa?" (1970). His other best-remembered parts included David Greenberg, the real-life street cop who formed half of the team nicknamed "The Super Cops" (1973) and as the smarmy antagonist in "Rhinestone" (1984). Leibman's other films have proven generally disappointing. He starred in Arthur Hiller's mistitled "Romantic Comedy" (1983) and was the commandant of a military school in the lame teen farce "Up the Academy" (1980), from which he attempted to have his name removed from the credits. The exceptions were the fine Australian-made horse racing saga, "Phar Lap" (1984) and Sidney Lumet's "Night Falls on Manhattan" (1997), in which he played an ambitious district attorney.
In general, Leibman has found his talents unrewarded in Hollywood, but he has kept busy onstage in the modestly successful Neil Simon comedies, "I Ought to Be in Pictures" (1980) and "Rumors" (1989), in the latter alongside his second wife, Jessica Walter. He enjoyed a notable triumph onstage with his blistering, Tony-winning portrait of Joseph McCarthy's venomous right-hand man Roy Cohn in "Angels in America: Millennium Approaches" and "Angels in America: Perestroika." Leibman also garnered controversy for his portrayal of Shylock in a 1994 Off-Broadway production of Shakespeare's "The Merchant of Venice."
Leibman's larger-than-life approach to roles often seemed ill-suited to the small screen as well. Although he has begun working in TV in the early 60s, he has not been able to find a successful series berth. While he earned praise and an Emmy for "Kaz," a show which he also created, it did not pull in the ratings. Neither did "Pacific Station" (NBC, 1991), a short-lived detective series. While Leibman brought class and verve to the recurring role of ruthless magazine publisher Allen Rush on the CBS sudser "Central Park West/CPW" (1995-96) and despite a heavy promotional effort, that series was also quickly canceled. He has found some success in the occasional role as the uptight father of Rachel (Jennifer Aniston) on the hit NBC sitcom "Friends."