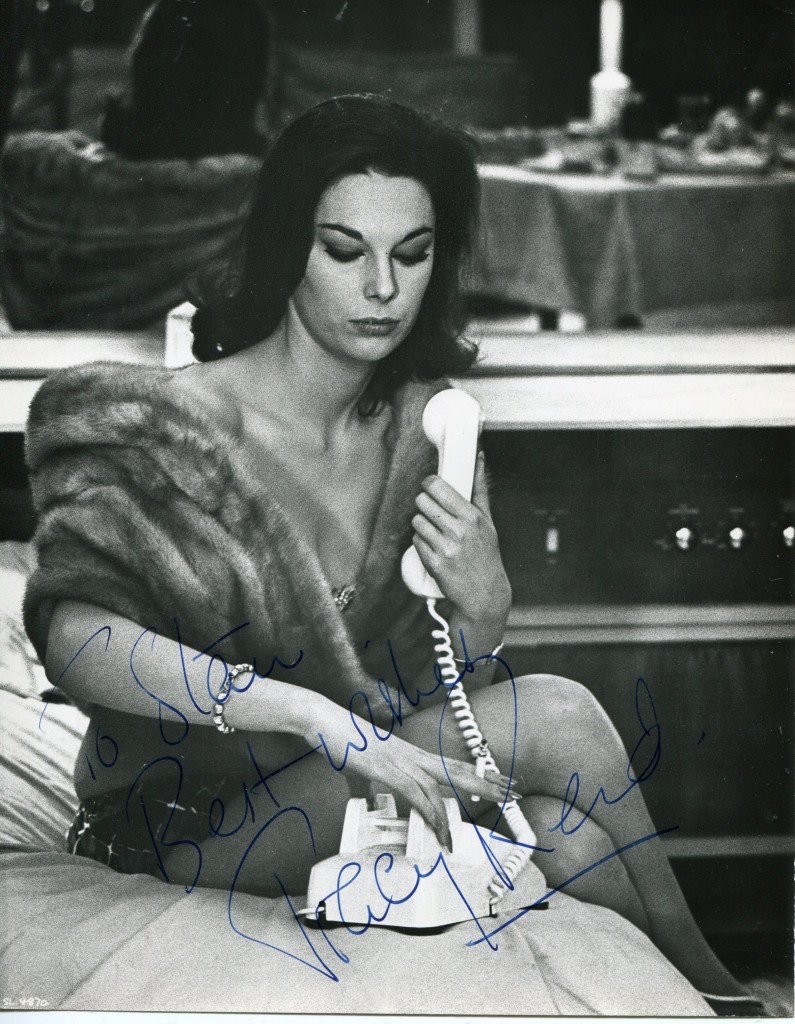 Obituary from "The Stage" in 2012:
t was inevitable that Tracy Reed, who has died at the age of 69, would follow a career in the performing arts. She was born Clare Tracy Compton Pelissier in London on September 21, 1942, her name honouring her grandmother, the distinguished actress Fay Compton, who was briefly married to the drunken HG Pelissier, founder of the Follies concert party.
Carol Reed, who directed The Third Man, was her stepfather and one of her step-cousins was the hellraising Oliver Reed.
In her early years, Tracy Reed played roles in long-running television series, such as Emergency Ward 10, Dixon of Dock Green and The Avengers. At one point, she was considered a contender to replace The Avengers' co-star Diana Rigg.
But she really made her mark in Stanley Kubrick's cinematic masterpiece, Dr Strangelove or How I Learned to Stop Worrying and Love the Bomb (1964), a black comedy about nuclear warfare, which owed part of its instant popularity to the Cuban missile crisis, then still fresh in the minds of audiences. Cast as Miss Scott, the mistress of General Buck Turgidson, played by George C Scott, she was the only female member of the cast. Her other big film was the James Bond spoof Casino Royale (1967).
Reed retired from acting in 1975. She was married four times, first to Edward Fox. Their daughter Lucy, who became Viscountess Gormanston, told The Independent on Sunday: "The marriage was doomed from the start, but they never stopped being close friends. They really loved each other so much."
Reed's third husband was Bill Simpson, who played the title role in BBC Television's Dr Finlay's Casebook (1962-71), which centred on a general medical practice in the fictional Scottish town of Tannochbrae in the 1920s. Reed herself appeared in the programme from 1967 to 1969.
The above "The Stage" obituary can also be accessed online here.