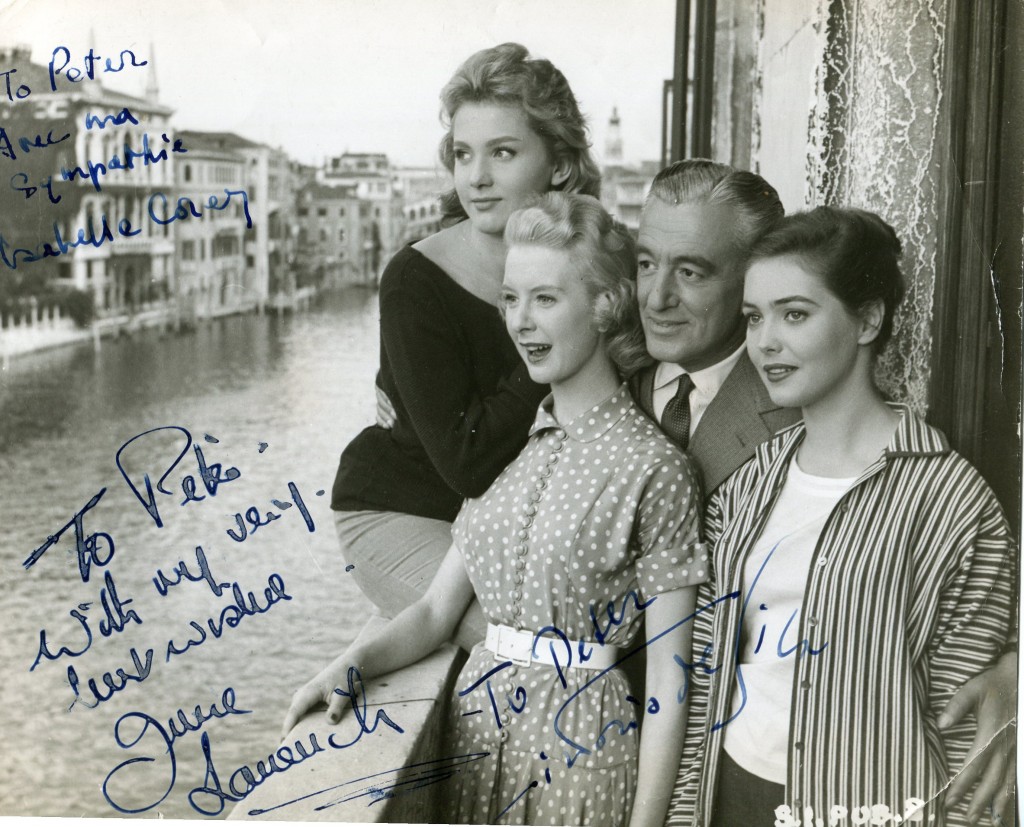 TCM Overview:
Italian director Vittorio De Sica was also a notable actor who appeared in over 100 films, to which he brought the same charm and brightness which infused his work behind the camera.
By 1918, at the age of 16, De Sica had already begun to dabble in stage work and in 1923 he joined Tatiana Pavlova's theater company. His good looks and breezy manner made him an overnight matinee idol in Italy with the release of his first sound picture, "La Vecchia Signora" (1931). De Sica turned to directing during WWII, with his first efforts typical of the light entertainments of the time. It was with "The Children are Watching Us" (1942) that he began to use non-professional actors and socially conscious subject matter. The film was also his first of many collaborations with scenarist Cesare Zavattini, a combination which shaped the postwar Italian Neorealist movement.
With the end of the war, De Sica's films began to express the personal as well as collective struggle to deal with the social problems of post-Mussolini Italy. "Shoeshine" (1946), "The Bicycle Thief" (1948) and "Umberto D" (1952) combined classic neorealist traits–working-class settings, anti-authoritarianism, emotional sincerity–with technical and compositional sophistication and touches of poignant humor.
De Sica continued his career as an actor with sufficient success to finance some of his directorial projects, playing a host of twinkling-eyed fathers and Chaplinesque figures in films such as "Pane, amore e gelosia" (1954). His later directorial career was highlighted by his work with Sophia Loren and Marcello Mastroianni in "Yesterday, Today & Tomorrow" (1963), which won the Oscar as best foreign film. After a period of decline in which he came to be perceived as a slick, rather tasteless master of burlesque, De Sica resurfaced with "The Garden of the Finzi-Continis" (1971), a baroque political romance which won him another Oscar for best foreign film.
Active to the end, De Sica appeared as himself in Ettore Scola's "We All Loved Each Other So Much" (1975), which was released after his death.