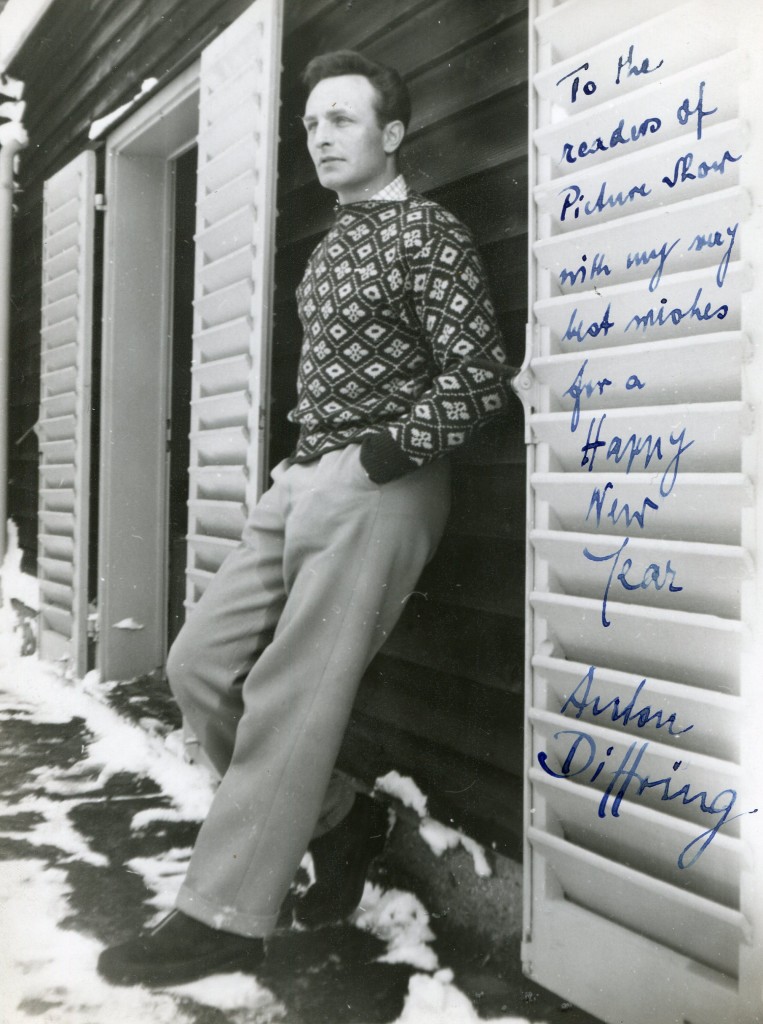 "Wikipedia" entry:
Diffring was born as Alfred Pollack in Koblenz. His father Solomon Pollack was a Jewish shop-owner who managed to avoid internment by the Nazi authorities and survived the war. His mother Bertha Diffring was Christian. He studied acting in Berlin and Vienna but there is some conjecture about when he left Germany prior to World War II. The audio commentary for the Doctor Who series Silver Nemesis mentions that he left Germany in 1936, . Other accounts point to him leaving Germany in 1939 and heading for Canada where he was interned in 1940. However this is unlikely as he appears in the 1940 Ealing Studios film Convoy released in the July as the U-37 German officer, although uncredited. His sister Jacqueline Diffring moved to England to become a famous sculptor. Though he made two fleeting, unaccredited appearances in films in 1940, it was not until 1950 that his acting career began to take off.
With numerous British war films being produced in the 1950s, Diffring's blonde hair, blue eyes and his chiselled features saw him often cast as villainous German officers – such as inAlbert R.N. (1953) and The Colditz Story (1955). Some of his more notable roles as German characters were in The Heroes of Telemark (1965), The Blue Max (1966), Where Eagles Dare (1968), Operation Daybreak (1975) (as SS officer Reinhard Heydrich) and the match commentator in Escape to Victory (1981). In 1983 he played Hitler's foreign minister Joachim von Ribbentrop in the American mini-series The Winds of War.
He played an important part in the TV mini-series Flambards, being the aeronautical pioneer who assists the young son, William Russell (Alan Parnaby), second in line of inheritance to the Flambards Estate, but also obsessed with flying. Diffring's character was a German, living in England, shortly before the beginning of the Great War.
He also starred in a number of horror films, such as The Man Who Could Cheat Death (1959) and Circus of Horrors (1960). He also worked in quite a number of international films, such as Fahrenheit 451 (1966) directed byFrançois Truffaut.
His final performance was again as a Nazi, for the BBC in the 1988 Doctor Who serial Silver Nemesis, in which he agreed to appear because the recording coincided with the Wimbledon Championships which he wanted to watch. He died in his home at Châteauneuf-Grasse in the south of France in 1989. His sister was reported to live there in 2008.