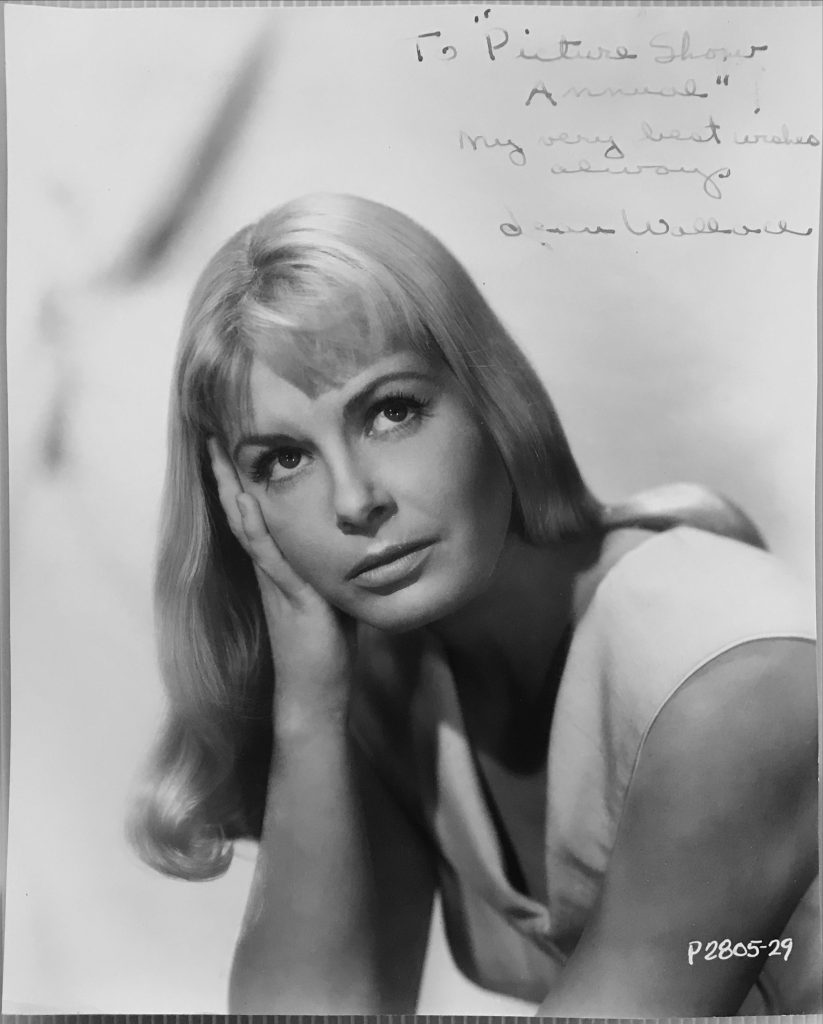 Jean Wallace
"New York Times" obituary:
Jean Wallace, a screen actress who had feature parts in a dozen Hollywood productions and was married to two stars, Franchot Tone and Cornel Wilde, died of a gastrointestinal hemorrhage Wednesday at her home in Beverly Hills, Calif. She was 66 years old.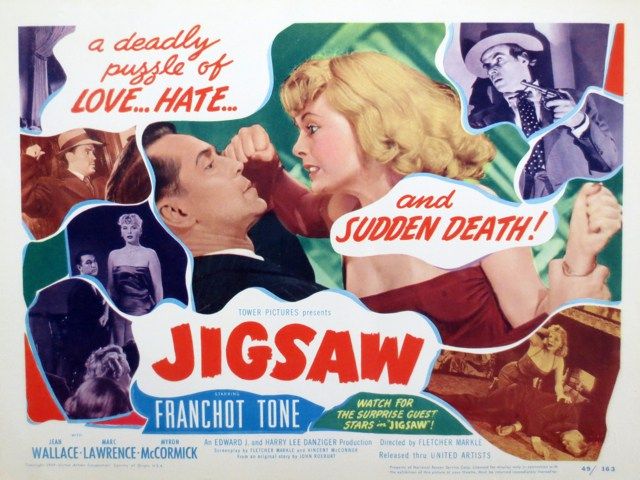 Among Miss Wallace's films, most of which were made in the 1940's and 1950's, were "You Can't Ration Love," "Song of India," "Maracaibo" and "Lancelot and Guinevere."
Miss Wallace, born Jean Walasek in Chicago, was a fashion model in her teens and went to Hollywood to get into pictures.
Rescued by Paramount
Metro-Goldwyn-Mayer gave her a part in a Hedy Lamarr feature, "Ziegfeld Girl," but dropped her upon learning that she was not 19 years old, as she had said she was, but 17, which meant that under state law she could work only four hours a day and had to have a tutor.
Paramount gave her a six-month contract, complete with tutor. She was given a bit part in the 1941 musical "Louisiana Purchase." By then she had become a protegee of Franchot Tone, who at 36 was twice her age, and in October 1941 she and the actor eloped to Yuma, Ariz., and were married.
The marriage lasted seven years, during which the couple had two sons, whose custody was awarded to Mr. Tone when they were divorced.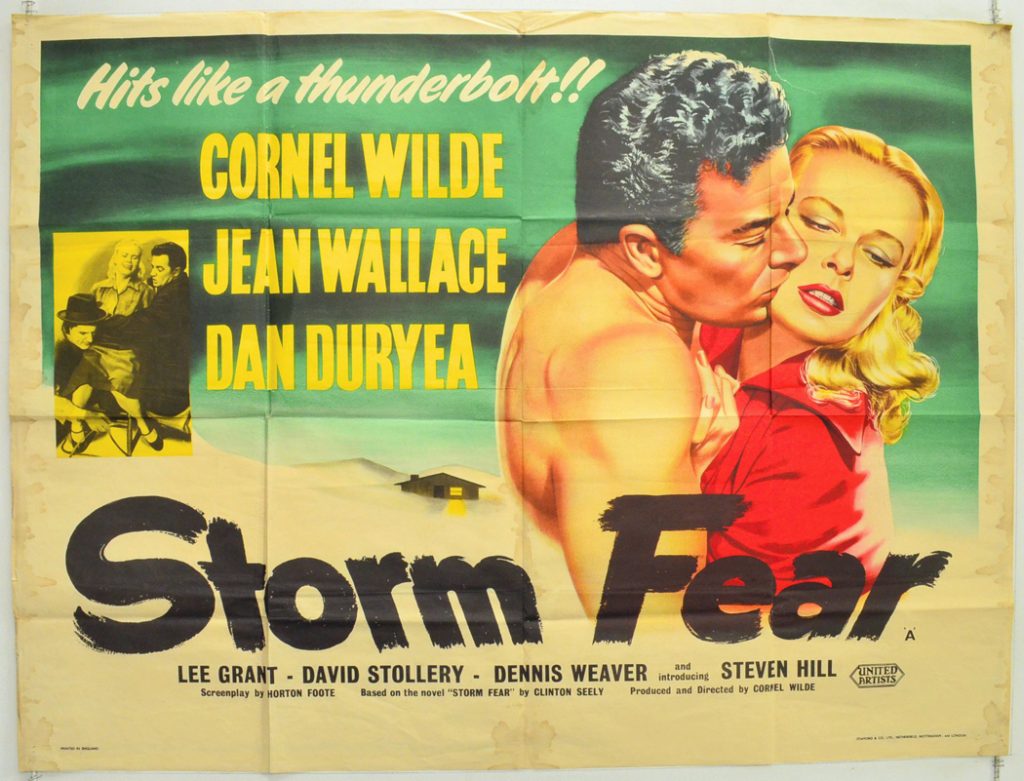 In 1949, after a visit with the chldren, Miss Wallace stabbed herself in the abdomen with a kitchen knife, but quickly recovered.
Early in 1950 she was married to James Randall, a soldier she had met while on a hospital tour. The marriage was annulled after five months. She married Cornel Wilde in 1951 and appeared in several movies made by Theodora Productions, a company she and Mr. Wilde created. They were divorced in 1981.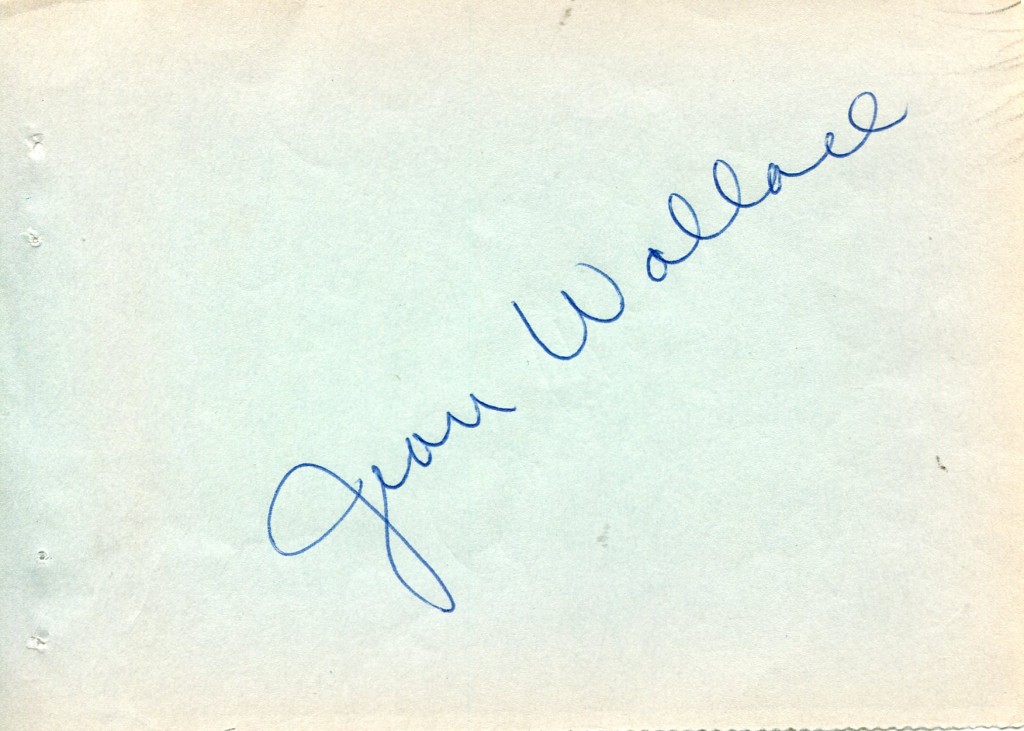 Miss Wallace is survived by three sons, Pascal Tone of Hamilton, Mass.; Thomas Tone of Ottawa, and Cornel Wallace Wilde of Beverly Hills, a brother, John Wallace of Los Angeles, a sister, Karol Crawford of Los Angeles, and three grandchildren.
The abpve "New York Times" obituary can also be accessed online here.