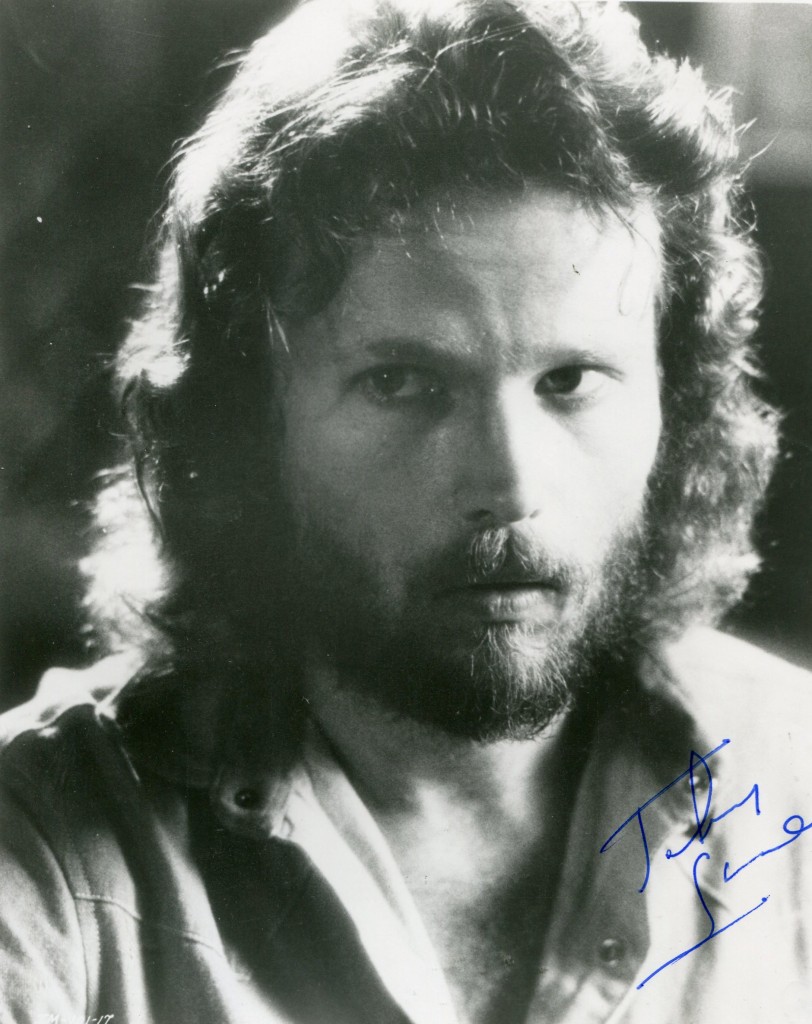 IMDB Entry:
This American film actor also multitasks as a producer, composer and production manager. He rose to fame in the 1970s, praised for his range and sensitivity. His blonde rugged looks helped viewers connect even more easily to his powerful performances.
Born John Youngs in Old Bethpage, New York, Savage attended the American Academy of Performing Arts. The Long Island boy debuted on Broadway in the chorus of "Fiddler On the Roof". He ended up playing one of the sons, after another actor fell sick. During this production, managers Stewart Cohen and Rudy Altobelli discovered Savage. Between 1972 and 1975, Savage did a number of films, a TV show and spent three years doing theater in Chicago; "One Flew Over the Cuckoo's Nest" and "Dance on a Country Grave".
He subsequently moved to Los Angeles to star in "Eric" with Patricia Neal and Mark Hamill, and then was cast by director Ulu Grosbard to play "Bobby" in the original production of David Mamet's "American Buffalo".
Savage first made a major splash with The Deer Hunter (1978), winner of the 1979 Best Picture Oscar. The film's impact on Hollywood and America remains enormous. DirectorMichael Cimino cast him as "Steven", who returns from Vietnam missing his legs.
The following year, this actor enjoyed leads in two more big pictures: the film adaptation of Joseph Wambaugh's The Onion Field (1979) and Milos Forman's musical Hair (1979). Savage played the corn-fed recruit "Claude Hooper Bukowski", who turns on, tunes in and drops out. Critics and film historians celebrated his performance — both then and now. In fact, John Willis' "Screen World" hailed him as one of the 12 promising new actors of 1979 (Vol. 31).
In another major role, Savage appeared as the suicide-survivor in Richard Donner'sInside Moves (1980). Sensitive and moving, this feel-good film delivers a powerful message about overcoming adversity. He was nominated for Best Actor-Foreign for his work in The Amateur (1981). He went on to co-star in Maria's Lovers (1984) withNastassja Kinski, backed by cinema legend Robert Mitchum.
Later films include Oliver Stone's Salvador (1986) and Francis Ford Coppola's The Godfather: Part III (1990) in place of Robert Duvall (who refused to appear due to a salary dispute). During the late 80s, Savage threw his star power behind the anti-apartheid struggle in South Africa. He continues to work despite his activism, including guest appearances in The X-Files (1993), Star Trek: Voyager (1995), Dark Angel (2000) and various "Law & Order" episodes.
He first collaborated with director Spike Lee as the bike-riding gentrifier in Do the Right Thing (1989), and then shifted to the camera's other side for Malcolm X (1992) andSummer of Sam (1999). He also had a brief, but powerful, role in Terrence Malick's war epic, The Thin Red Line (1998).
Married twice — first to artist Susan Youngs and later to South African TV star Sandi Schultz — Savage is the father of ceramic artist Lachlan Youngs and actress/singer/songwriter Jennifer Youngs.
– IMDb Mini Biography By: Amanda Castleman
The above IMDB entry can also be accessed online here.