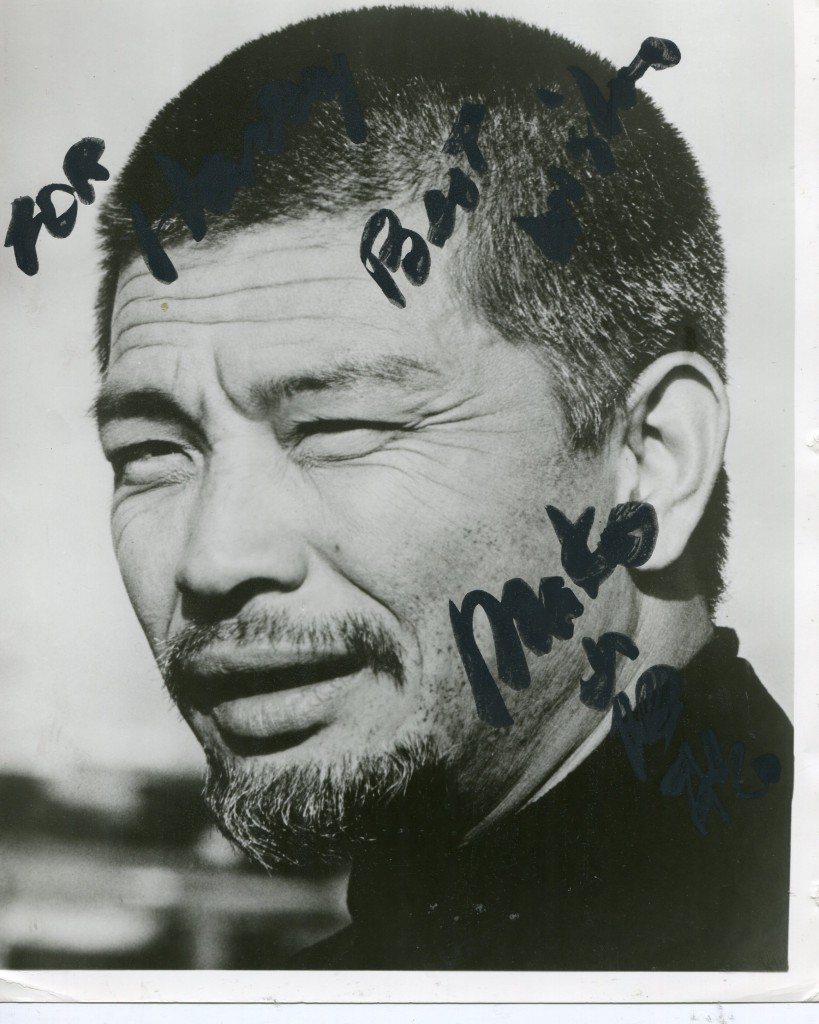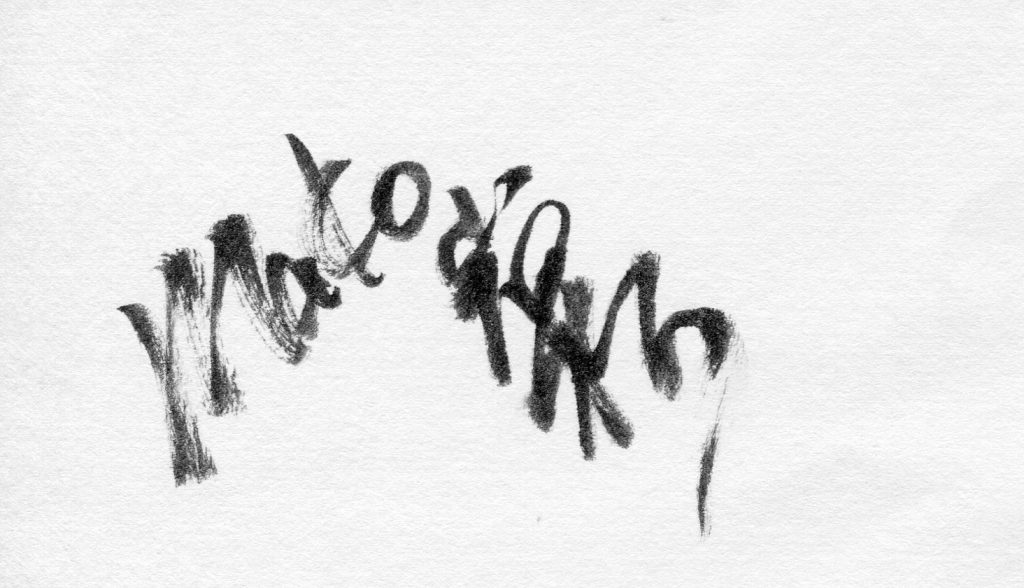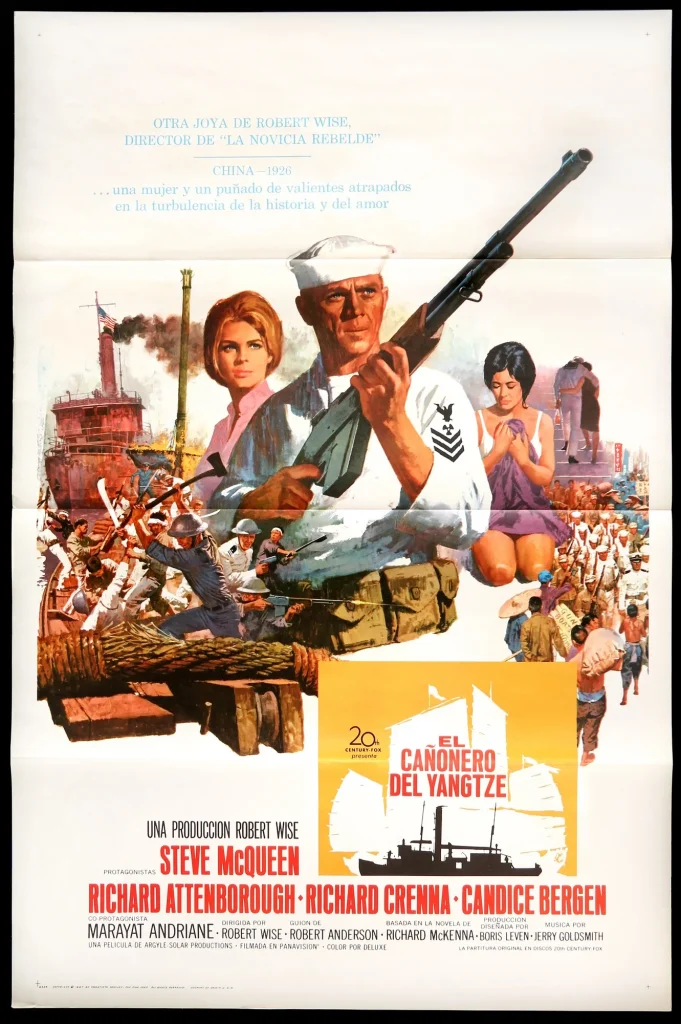 "Playbill" obituary from 2006:
He was known by his first name only, and used his mother's surname Iwamatsu. In addition to his 1976 Best Actor (Musical) Tony nomination, the native of Kobe, Japan, was also Academy Award nominated for "The Sand Pebbles."
He also starred in the title role in the 1992 Broadway play Shimada.
The cause death, according to wire reports, was esophageal cancer. Mako was 72 and is survived by his wife, Suzie, two daughters, Mimosa and Sala, and a sister Momo Yashima. Per his wishes, there will be no funeral or memorial service.
Mako moved to the United States to join his parents, who had emigrated there earlier, when he was 15. After his service in the U.S. military, he embarked upon a career in film and theatre, and studied at the Pasadena Community Playhouse in California.
---
Mako founded the Asian-American theatre company East West Players, in Los Angeles. Over the years, he directed, designed and acted in East West productions. Mako directed several plays at EWP in the past several years, and was to have made his stage return as an actor in Motty-chon by Perry Miyake on the occasion of EWP's 40th Anniversary in May 2006. The production was cancelled in the third week of rehearsal as Mako had to start treatment immediately for his health condition.
As a teacher and acting icon, he was an inspiration to Asian-American actors.
"Personally, Mako helped open my eyes as a young artist just graduating from USC," East West Players' producing artistic director Tim Dang told Playbill.com. "He made me aware of the lack of opportunities in the industry and the valiant work that was ahead. He wanted to make sure that I was tough enough to survive in an industry where 80 percent of artists are unemployed and that percentage is even worse if you are an artist of color."
Mako's last public appearance for East West Players was on the occasion of its 40th Anniversary Gala on April 10, 2006 where he presented the Rae Creevey Award to Emily Kuroda and Alberto Isaac.
Dang added, "It's a very sad time for East West Players but also for Asian American artists. We've lost many of our pioneers in the last few years. And Mako's passing will affect us for a long time but I know that Mako would want us to keep the movement moving forward.
"With Mako's passing, there is a great feeling of loss in the Asian Pacific artist community. We have lost a pioneer who helped pave the way for all of us trying to make a career in the arts and the entertainment industry. East West Players is deeply grateful for the passion, the artistry and the activism that Mako displayed over the many decades as artistic director, director and performer. If it wasn't for Mako, none of us would be here."
Mako's film credits include "Memoirs of a Geisha," "Conan the Barbarian," "Seven Years in Tibet," "Pearl Harbor," "The Green Hornet," "Rising Sun," "The Ugly Dachshund" and more.
In "The Sand Pebbles," for which he was Oscar nominated in the category of Best Supporting Actor, he played a submissive engineer, Po-Han. It was his first film (the Disney picture, "The Ugly Dachshund" was released the same year, 1966). Mako was also featured as a guest on many television shows, including "F Troop," "Hawaii Five-0," "Kung Fu" and "The West Wing."
His sonorous performance in Pacific Overtures was captured on the original cast recording.
Tom Vallance's "Independent" obituary:
The Japanese American actor Makoto Iwamatsu (usually billed simply as "Mako") was a skilled performer who won nominations for both an Oscar and a Tony, and was equally renowned for the efforts he made to end stereotypical casting and treatment of Asian performers. In 1965 he co-founded the United States' first Asian American theatre company, East West Players, housed initially in a church basement and now based in the Little Tokyo district of Los Angeles. He was, says the company's current artistic director, Tim Dang, "sort of the godfather of Asian American theatre".
Born in Japan in 1933, Mako was raised by grandparents after his mother and father moved to New York to study art. Because they settled on the East Coast, they were not interned during the Second World War, but given work in the US Office of War Information; later they were given residency. Mako joined them at the age of 15 and studied at the Pratt Institute in New York with plans to become an architect, but a friend's request that he design the sets and lighting for an off-Broadway children's play began a love of theatre. "That's when the trouble began," he said. "I was out of class so much that I lost my draft deferment."
After two years' military service, he moved to California, where he studied theatre at the Pasadena Playhouse, and in 1956 he became a naturalised citizen. He made his screen début with a bit role in Never So Few (1959), a Burma-set war film starring Frank Sinatra.
Shortly after founding East West Players, he was cast in Robert Wise's impressive if overlong epic The Sand Pebbles (1966), starring Steve McQueen as a sailor assigned to a US Navy gunboat patrolling the Yangtze River in 1926. Put in charge of an engine room manned by Chinese workers, he alienates the crew by dismissing the Chinese, who are doing all the on-board duties while the American sailors live a life of ease. McQueen retains just one Chinaman, Po-han, played by Mako, whom he befriends. He later teaches Mako boxing tricks that enable him to win a fight against a brawny American sailor in order to defend the honour of a Chinese girl forced to work in a brothel.
In some respects, Mako's role was the sort he was campaigning against, that of a subservient Chinese "coolie" who spoke pidgin English, called his bosses "master", and expired heroically, but he brought warmth and dignity to the role and was deservedly nominated for the Academy Award.
George Takei, who played "Sulu" in Star Trek, said, "He was one of the early truly trained actors who was able to take stock roles, roles seen many times before, and make an individual a live and vibrant character."
Mako's role as the Reciter in Pacific Overtures (1976) displayed that vibrancy to Broadway audiences, who responded rapturously to his star performance. The musical, with libretto by John Weidman and an ambitious score by Stephen Sondheim built around a quasi-Japanese pentatonic scale, examined the events surrounding the opening of Japan to the West in 1853 due to the threatening presence of Commodore Perry's four American warships. Told from a Japanese point of view and employing an all-Asian cast, it used devices from Kabuki theatre, including having the women's parts played by men, with the whole linked by the Reciter (Mako) who presides over, takes part in, and comments throughout the show.
Mako's charisma and authority largely inspired the word of mouth that kept the show, not a hit, running for six months, though he offered to leave during rehearsals when he despaired of ever mastering his demanding opening number, "The Advantages of Floating in the Middle of the Sea". "It was particularly hard for him because he was an immigrant," said Takei. "There was the linguistic challenge."
The show's original cast album displays Mako's mastery of that difficulty – he even at one point has to mimic some of the British admiral's Gilbertian patter: "The man has come with letters from Her Majesty Victoria, as well as little gifts from Britain's various emporia." He also took part in the number that Sondheim has declared his personal favourite of all his songs, "Someone in a Tree", in which a Japanese warrior, an old man, and the man's childhood self describe the negotiations at the historic treaty-house meeting between the Japanese and Americans.
Mako's performance won him a Tony nomination as best actor in a musical, though he lost to George Rose as Doolittle in a revival of My Fair Lady.
As artistic director of East West Players, he trained not only generations of actors but also playwrights ("Unless our story is told to other people, it's hard for them to understand where we are") and he staged plays by Shakespeare and Chekhov as well as contemporary works. In 1981, when national discussions were about to start on the subject of reparation for Japanese Americans interned during the Second World War, Mako devoted the whole season to works on the subject. Takei, who helped with funding during the group's earlier days, said,
In part the Asian American community still had the immigrant values of encouraging their children to go into medicine, law, engineering. They were not only not supporting their children who evidenced talent in performing arts, but outright discouraging them. East West Players gave those youngsters an opportunity to practise their craft, but at the same time developed an audience that supported our performers.
Mako appeared on screen as the Wizard with Arnold Schwarzenegger in Conan the Barbarian (1982) and its sequel Conan the Destroyer (1984), and he was a Singaporean in Seven Years in Tibet (1997) with Brad Pitt. In Pearl Harbor (2001) he was Admiral Yamamoto, and in 2005 he had a cameo role in Memoirs of a Geisha.
He also lent his distinctively raspy voice to animated features, particularly on television – he was the evil demon Aku in the animated series Samurai Jack, also enacting a parody of that character, called Achoo, in Duck Dodgers, and he was the voice of Uncle Iroh in Avatar: The Last Airbender. Prolific acting work on television included guest spots in I Spy, Fantasy Island, M*A*S*H, Quincy and Frasier.
Last year he was a guest star on an episode of The West Wing entitled "A Good Day", in which he played an economics professor and former rival of President Bartlet. Before his death from cancer, he had been announced to provide the voice of Splinter in the newest Teenage Mutant Turtles film.
In 1989 differences with the board of directors caused Mako to break with East West Players, though in the months before his death he was preparing to appear with his wife, actress Shizuko Hoshi, in one of their productions. "Of course," said Mako to the Los Angeles Times in 1986, "we've been fighting stereotypes from day one at East West. That's the reason we formed: to combat that and to show we are capable of more than just filling the stereotypes – waiter, laundryman, gardener, martial artist, villain."
Tom Vallance