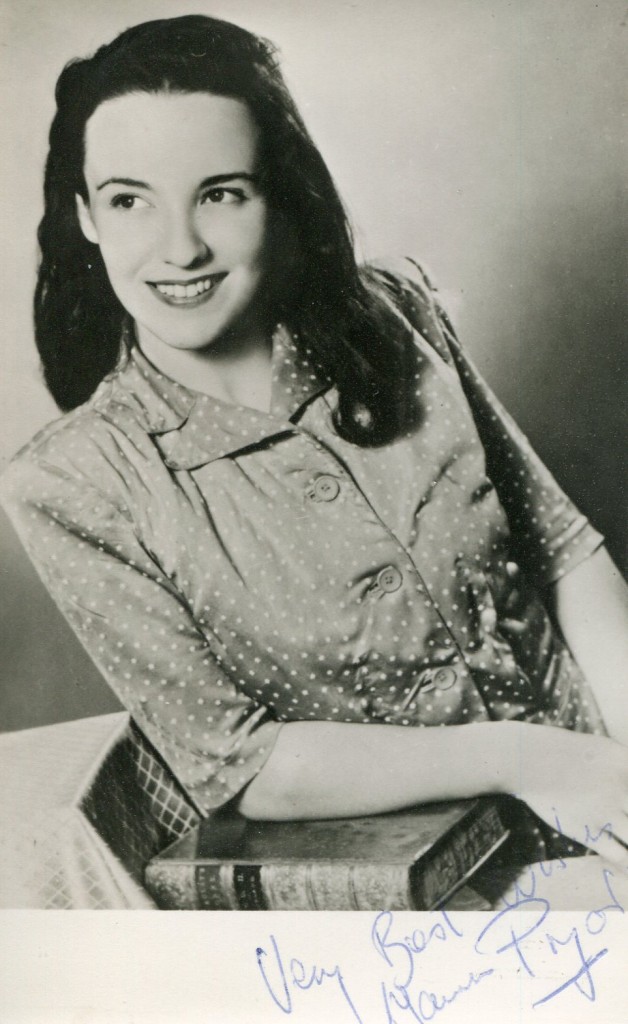 Maureen Pryor was born in 1922 in Limerick, Ireland, to an English father and an Irish mother.
She appeared in the West End in Seán O'Casey's Red Roses for Me, Noël Coward's Peace In Our Time, John Griffith Bowen's After the Rain (also on Broadway), Doris Lessing's Play with a Tiger[2] and plays such as Little Boxes and Where's Tedd.[3] She was a member of the Stables Theatre Company. She also appeared on Broadway in the premiere season of Boeing-Boeing (1965).[
In Manchester, she appeared in Eugene O'Neill's one-act play Before Breakfast, directed by Bill Gilmour. She played Mistress Quickly in Terry Hand's 1975/76 production of Henry IV, Part 2 and Henry V at the Royal Shakespeare Company.
She made over 500 television appearances, including a Play for Today, "O Fat White Woman" (1971),[4] adapted by William Trevor from his own short story, and Ken Russell's television film Song of Summer (1968), in which she played Jelka Delius, the long-suffering wife of the composer Frederick Delius. Russell cast her again in his cinema film The Music Lovers (1970) as Tchaikovsky's mother-in-law. In the 1974 BBC television film Shoulder to Shoulder she played the composer Dame Ethel Smyth.
She died in 1977.