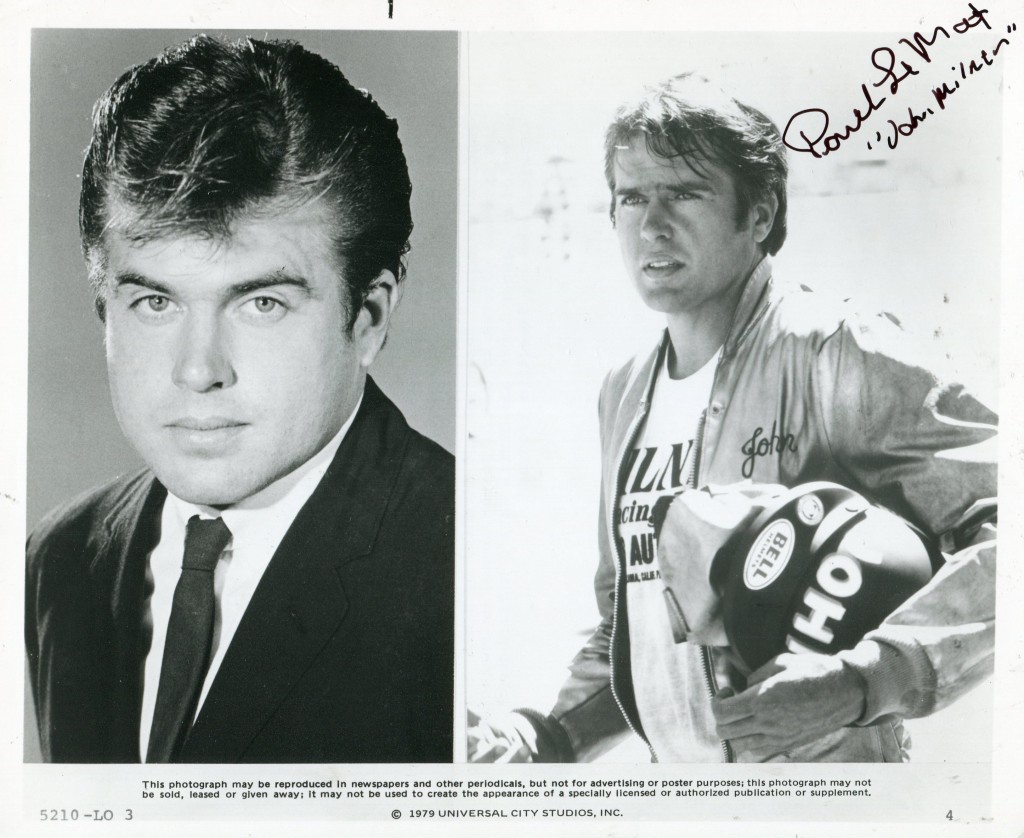 Vietnam War veteran awarded the National Defense Medal and Vietnam Service Medal, and won the George Washington Honor Medal, from the Freedom Foundation. Attended Newport Harbor High School, San Diego City College, Cypress Junior College, Chapman College, and LA Valley College. Paul won the LA Diamond Belt, Welterweight Division, the Southern Pacific AAU Boxing Championship in 1972. Won two Golden Globes. Starred in "American Graffiti".
– IMDb Mini Biography By: Anonymous
TCM Overview:
A beefy, laconic leading man of the 1970s, Le Mat is best known for his performances in George Lucas' "American Graffiti" (1973) and especially as Melvin Dummar, an aimless blue-collar worker who enjoys a fortunate encounter with millionaire Howard Hughes, in Jonathan Demme's engaging, off-beat "Melvin and Howard" (1980). He has also worked frequently in TV, notably as Farrah Fawcett's abusive husband in "The Burning Bed" (NBC, 1984) and as newspaperman Josiah Peale on the syndicated series "Lonesome Dove: The Outlaw Years" (1994-96).