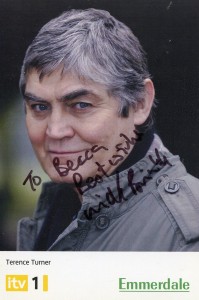 Nick grew up in Bristol (England).
His father was a keen amateur actor and Nick appeared in plays with him. He and his brothers also played children's parts in TV and Radio productions from Bristol.
The family also became involved with a Czech/French troupe of High-Wire Walkers called The White Devils and, during his teenage years, Nick spent several happy summers travelling through Europe with them.
After leaving the University of Sussex, with degrees in Philosophy and English, he was appointed Lecturer in English and Drama at the University of Baghdad. After a year, the difficult political situation in Iraq made him return to England and he became a schoolteacher in London.
A year later he took the position of Youth Theatre Organiser at The Marlowe Theatre (Canterbury) and toured schools with plays and workshops as well as acting in the Theatre's main productions.
This lead to many years working in Theatre. During this time he played Jesus in The Cornish Passion Play at the Northcott Theatre, Exeter, and Chief Bromden in One Flew Over The Cuckoo's Nest at the Manchester Royal Exchange as well as working for the National Theatre, the Royal Shakespeare Company and in London's West End.
His Television career began during this time with Ben Kingsley in Thomas Hardy's Wessex Tales for the BBC and during the 70's and 80's he became a regular on British television.
His film work started in the 90's when Roger Corman cast him as The Monster in Frankenstein Unbound and, a year later, he appeared as Little John in the popular film Robin Hood, Prince of Thieves.
Since then he has continued to combine international films and British television.