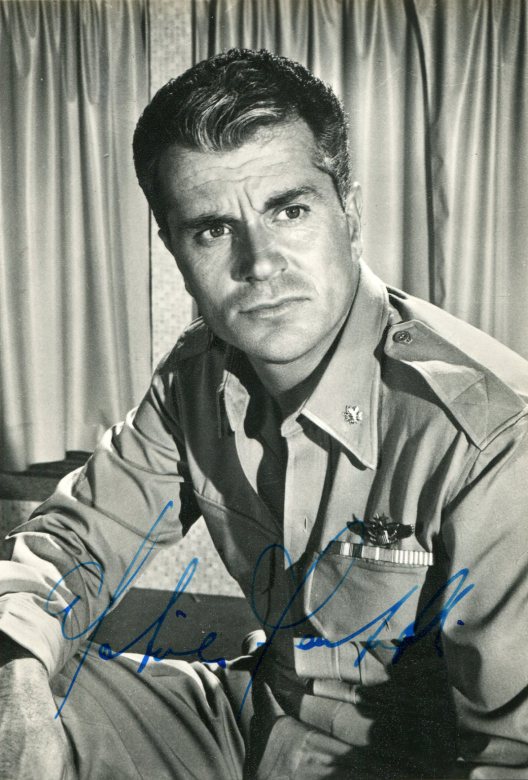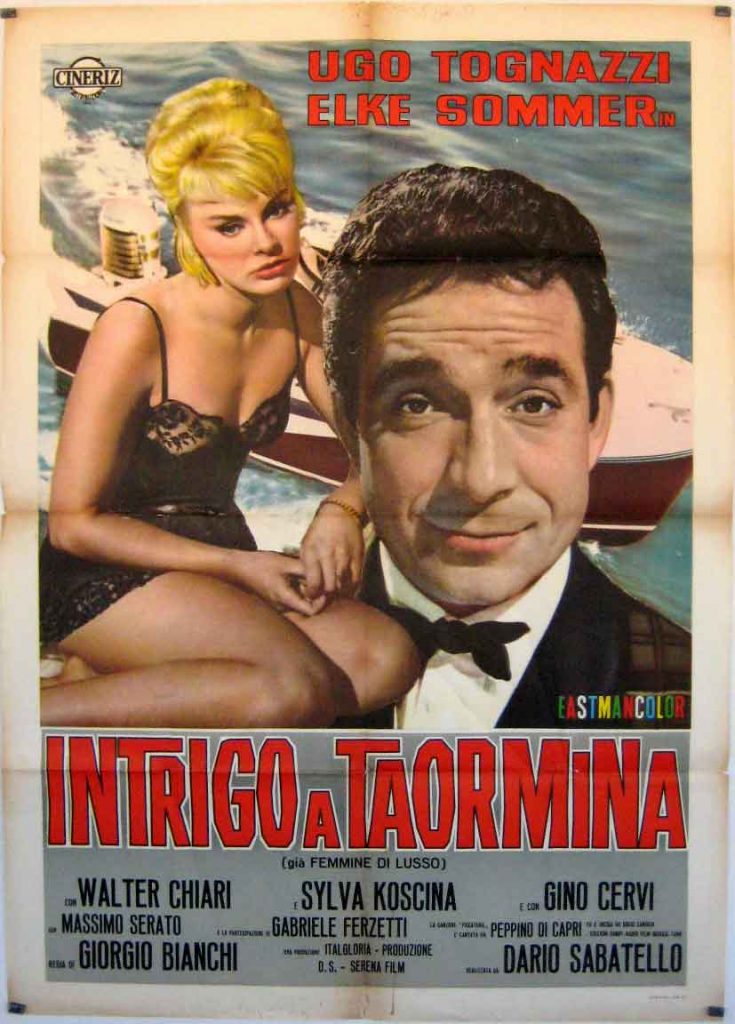 2015 obituary:
The Italian actor Gabriele Ferzetti, who has died aged 90, was never in danger of being typecast. He played a multitude of different film roles in every known genre, over seven decades, and just about the only constant in his long career was that he was perennially handsome and charismatic without being showy.
To cinephiles, he was most memorable for his intense performance of quiet desperation as the unfulfilled wealthy playboy seeking his missing lover in Michelangelo Antonioni's L'Avventura (1960). However, his most widely known roles, dubbed into English, were as the unscrupulous railroad baron on crutches in Once Upon a Time in the West (1968) and as James Bond's father-in-law, a powerful crime boss, in On Her Majesty's Secret Service (1969), the one with George Lazenby as 007.
Ferzetti was born in Rome, where he attended the Silvio d'Amico drama school before winning a scholarship to the Rome Academy of Dramatic Art. However, he was eventually expelled for appearing with a professional theatrical troupe. After his role on stage as the young shepherd Sylvius in Luchino Visconti's 1948 production of As You Like It, designed by Salvador Dalí, Ferzetti had small roles in several films, soon becoming a leading man.
He was first noticed internationally in Mario Soldati's The Wayward Wife (La Provinciale,1953), although the spotlight was on the ascending star Gina Lollobrigida in the title role. Ferzetti made the most of the thankless part of her husband, a bespectacled science professor who realises his wife does not love him but who wins her round in the end.
In the same year he landed the title role in the sumptuous biopic Puccini, in which he portrayed the philandering Italian opera composer from his student days to a man in his 80s, with a little help from the makeup department. He reprised the role in House of Ricordi (1954), about the music-publishing house.
Ferzetti was then cast by Antonioni in Le Amiche (The Girl Friends, 1955), which won the director the Silver Lion at the Venice film festival. Adapted from a Cesare Pavese story, the film manages to hold the 10 bourgeois characters in balance, giving almost equal weight to their individuality and the shifting pattern of relationships. Among them is Ferzetti, giving a nuanced performance as a morose, frustrated artist, envious of his more successful wife, and the cause of a woman's suicide attempt.
It would take five years and several mediocre melodramas and epics, including the elephantine Hannibal (1959), in which Ferzetti was impressive as a Roman senator, before he was reunited with Antonioni.
L'Avventura, the film in which the director's style reached maturity, allowed Ferzetti to play a weak and disillusioned man, a failed architect who complains, while looking around his Sicilian town: "Who needs beautiful things nowadays? How long will they last? All of this was built to last centuries. Today, 10, 20 years at the most, and then?" He later peevishly spills ink over a young man's sketch of a church. At the film's bitter end, not a resolution of the conventional type, he weeps pathetically out of guilt and emptiness. Nothing Ferzetti did in films subsequently equalled this.
L'Avventura led him to a number of English-language movies, including the paper-thin romance Jessica (1962) – set in Sicily, and in which he played a reclusive aristocrat who falls for a young midwife (Angie Dickinson) – and a conventional war film, Torpedo Bay (1963), in which he is a noble Italian submarine captain being stalked by a British ship commanded by James Mason. Ferzetti was suitably grim as Lot, fleeing Sodom with his daughters and wife in The Bible (1966), a bad film from the Good Book, directed by the self-proclaimed atheist John Huston.
Though dubbed, Ferzetti was convincing in Sergio Leone's Once Upon a Time in the West (1968) as the rail tycoon Morton, a smooth, cowardly baddie who employs a villainous hired gun, Frank (Henry Fonda), to frighten an owner into selling one of the rare pieces of land with water on it. Being disabled, Morton is vulnerable in his encounters with various unscrupulous bandits, at one stage having his crutches kicked away from him. He is last seen crawling towards a puddle of muddy water in the desert. It was Ferzetti's favourite role.
He was Draco, a gentlemanly mafia boss in On Her Majesty's Secret Service (1969), enticing Bond to marry his daughter (Diana Rigg), and offering to help 007 track down Blofeld. And he was chilling in Costa-Gavras's The Confession (1970) as the head Stalinist interrogator who manages to extract a false confession from the Czech dissident Artur London (Yves Montand).
His Italian accent notwithstanding, Ferzetti was equally nasty as an ex-SS officer, now psychiatrist, intent on covering up his tracks in Liliana Cavani's meretricious The Night Porter (1974), a study of a sadomasochistic relationship between a former Nazi (Dirk Bogarde) and the woman he raped in a concentration camp (Charlotte Rampling).
Ferzetti was kept busy throughout the 70s and 80s in supporting roles in mostly unremarkable Italian/French co-productions, as well as the occasional English-language film, such as the dreadful Inchon (1981), in which he played a Turkish officer in the Korean war with a miscast Laurence Olivier as General MacArthur.
In the 90s Ferzetti appeared more frequently on television, but played the Duke of Venice in Oliver Parker's Othello on the big screen and won the Ubu prize for his performance in August Strindberg's The Dance of Death on stage (both 1992). In 2009, aged 84, he gained much praise for playing the head of a wealthy Milanese industrial family in I Am Love (Io Sono l'Amore).
He is survived by his daughter, Anna, also an actor, from his marriage to the actor Maria Grazia Eminente, which ended in divorce, and by two granddaughters.
• Gabriele Ferzetti, actor, born 17 March 1925; died 2 December 2015