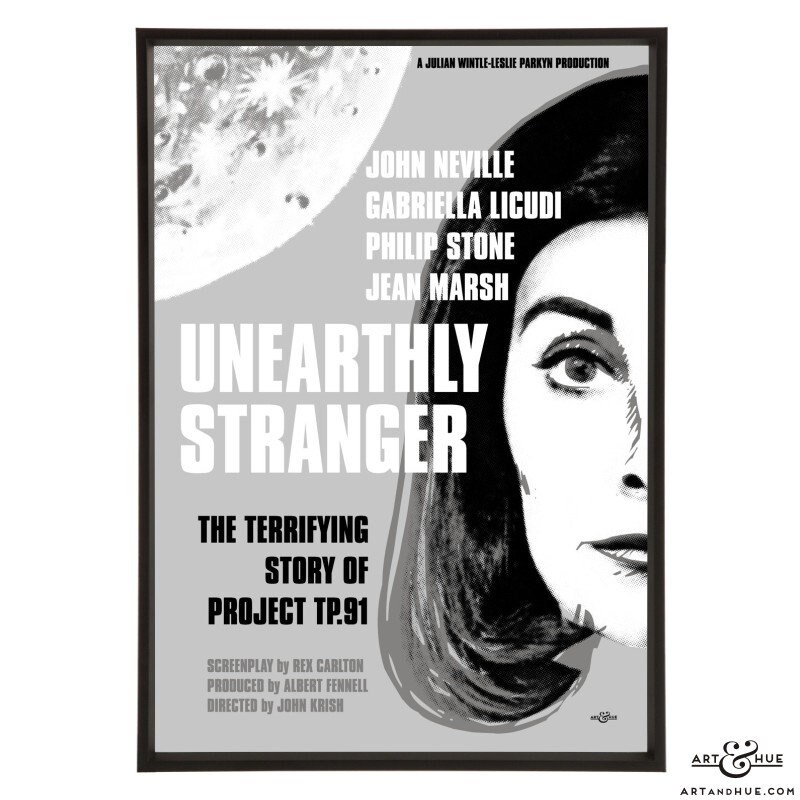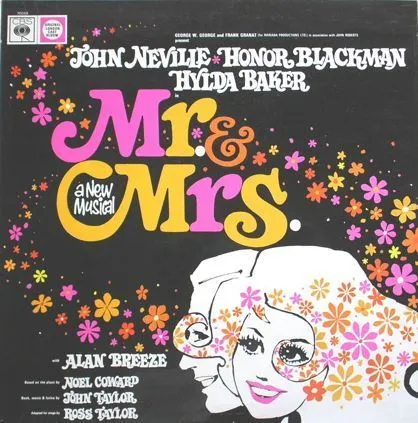 "Guardian" obituary by Michael Coveney:
John Neville, who has died aged 86, was a leading light of the Old Vic, the charismatic artistic director of the Nottingham Playhouse in the early 1960s and, after emigrating to Canada in 1972, a renowned leader of that country's theatre, notably at Stratford, Ontario. Tall, handsome and authoritative on the stage, and best known today, perhaps, for his sinister role as the Well-Manicured Man in The X-Files on television – was he on the side of good or evil? – he was often thought of as the natural successor to John Gielgud.
He found huge matinee-idol success early on, in the Gielgud roles of Hamlet and Richard II, though his patrician veneer and noble bearing could be easily discarded, as he showed to devastating effect in 1963, when he played Bill Naughton's Alfie at the Mermaid theatre, the role that became Michael Caine's calling card on film. This performance, in which Neville graduated from juvenile lead to juvenile leading delinquent – a totem of the swinging 60s, in pursuit of "money and birds" – was described by the critic Harold Hobson as the highlight of his career; and he had already alternated as Othello and Iago with Richard Burton at the Old Vic (though Kenneth Tynan said that both actors were "born Cassios"), and played an acclaimed Hamlet opposite Judi Dench (making her professional debut) as Ophelia.   But the comic side of his talent never really bloomed – not, at least, until he resuscitated his career as the star of Terry Gilliam's film The Adventures of Baron Munchausen in 1988 – and even his classical credits at the Old Vic, where he acted from 1954 to 1957, were often seen in inadequate, old-fashioned productions. Tynan made that point to continue his campaign for a fully subsidised National Theatre, and was fairly picky anyway, in 1955, about Neville's talent: "As Henry V, he gave a compelling version of Richard II; now, as Chorus [in Henry V] he is giving a princely and effusive performance of Henry V, old-style. How the plumbing stands out on his neck! And how romantically he snatches each word from the air!"  The new Nottingham Playhouse opened in 1963 under the triumvirate of Neville, Frank Dunlop and Peter Ustinov, though Neville soon assumed sole charge. The opening production was Coriolanus, directed by Tyrone Guthrie, with Neville in the title role and Ian McKellen as his ultimate opponent Aufidius, "this boy of tears". It was a huge success, a beacon in the National's regional theatre, to which Neville was utterly devoted. He stayed for five years. When he returned there in 1999, to give his final performance in Britain, in Beckett's Krapp's Last Tape, he regretted that the old system of plays in repertory had vanished and that his beloved Pringle's Picture Palace, the first home of the Nottingham Playhouse, where he played Macbeth, was now a Firkin pub
The son of a lorry driver, Neville was born in Willesden, north-west London, and educated at Chiswick and Willesden county schools. He worked as a stores clerk before being called up to serve as signalman in the Royal Navy in 1942. He trained for the stage at Rada, making his debut as a walk-on in Alec Guinness's Richard II at the New theatre (now the Noël Coward) in 1947. He played Lysander at the Open Air, Regent's Park, in 1948, then spent three years at the Bristol Old Vic (1950-53), embarking on his astonishing roster of leading classical roles: Gregers Werle in Ibsen's The Wild Duck, Marlow in Goldsmith's She Stoops to Conquer, Dunois in Shaw's Saint Joan, the Duke in Measure for Measure …   The progress continued at the Old Vic, where he and Burton attracted rival crowds of fans at the stage door, stretching along the Waterloo Road, at every performance: Fortinbras, Bertram in All's Well, Ferdinand (with Burton as a grotesque Caliban) in The Tempest, Troilus, Romeo (which he played on Broadway in 1956) and a riotous Pistol in Henry IV, which even Tynan raved about. After Alfie and his golden period at Nottingham, it is hard not to see the rest of his career as something of a retread and a withdrawal. He did some television, but nothing major except for Robert Browning in a TV film of The Barretts of Wimpole Street (1961) and Marlborough in a 1969 BBC2 serial, The First Churchills.   He resigned from Nottingham when the Arts Council froze the grant for a second year in succession ("they are penalising us for our success," he complained) and he signed off with Shaw's King Magnus in The Apple Cart at the Mermaid in 1970, and at the Chichester Festival theatre in 1972 as both Macheath in The Beggar's Opera and Sir Colenso Ridgeon in Shaw's The Doctor's Dilemma, contrasting studies in roguishness and respectability.
He had married Caroline Hooper in 1949, and they had six children; in 1973 they all embarked to Canada, where eventually Neville took citizenship. Over the next 16 years he was artistic director at the Citadel in Edmonton, Alberta (1973-78), the Neptune theatre in Halifax, Nova Scotia (1978-83), and the Festival theatre, Stratford, Ontario, (1985-89), where he eased a £3m deficit with a populist programme.  The Adventures of Baron Munchausen, in which he played the legendary liar to something like perfection, led to much more television work and a string of movies, though none of them notable. He never regretted having once rejected a seven-year Hollywood contract, and he loved the "can-do" mentality of the Canadian theatre: "One is supposed to stage things not to guarantee good box office," he said, "but to challenge the audience."
There was a surprise return to Britain in the 1990s with three major performances, but none of them really restored the old magic suggested by his reputation, and it was hard to see what the fuss was once all about. In Peter Wood's revival of Sheridan's The School for Scandal at the National in 1990, he was sourly affable as Sir Peter Teazle, hardly the inflammable cuckold you would expect in the role. Looking back, the eye was taken more by the pristine presentation of the piece, and the young turks in the cast: Jeremy Northam, Hugh Bonneville, Guy Henry and Tom Hollander. Jack Tinker described Neville's Sir Peter as "a sad old hawk perpetually disappointed in its prey".   There was something underpowered, too, about his defiant Captain in Strindberg's Dance of Death at the Almeida theatre, Islington, in 1995, though his playing opposite Gemma Jones was highly skilled. Michael Billington went further, claiming that Neville fully conveyed the terror of existential emptiness in his performance of an "absurd martinet on the verge of decay".
He was reunited with his old Nottingham colleague, Peter Ustinov, in a revival of Ustinov's flabby 1983 piece about a time-travelling musical genius, Beethoven's Tenth, at the Chichester Festival in 1996. Neville played the know-all, urbane critic who answers the door to the rat-a-tat-tat of the opening bars of the Fifth Symphony. "You are a great man, and I am merely important," he told Ustinov, but both assessments could have been justly applied to himself.   He was appointed OBE in 1965 and was made a member of the Order of Canada in 2006. Neville had suffered lately with Alzheimer's disease. He is survived by his wife, their three sons, three daughters, and six grandchildren.
• John Neville, actor and director, born 2 May 1925; died 19 November 2011
The above "Guardian" obituary can also be accessed online here.