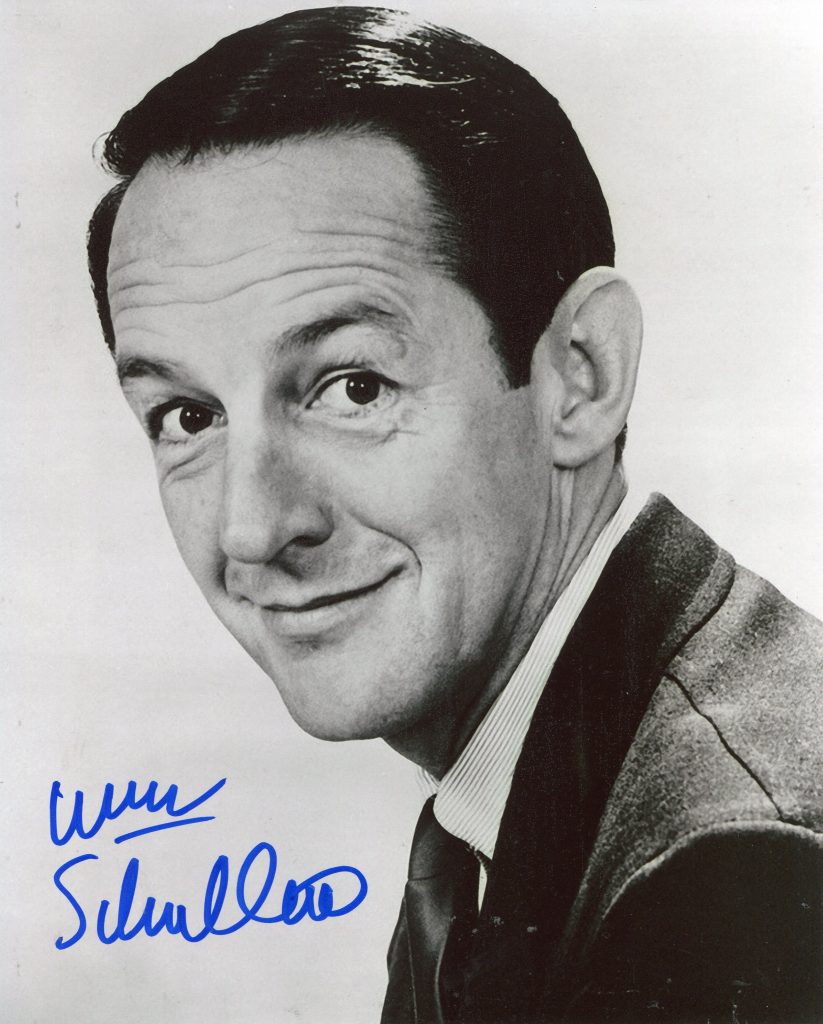 "New York Times" obituary from May 2016:
William Schallert, a familiar presence on prime-time television for decades, notably as the long-suffering father and uncle to the "identical cousins" played by Patty Duke on the hit 1960s sitcom "The Patty Duke Show," died on Sunday in Pacific Palisades, Calif. He was 93.
His son Edwin confirmed the death.
Mr. Schallert's career spanned generations and genres. Over more than 60 years he racked up scores of credits in episodic television as well as noteworthy performances in motion pictures, on the Off Broadway stage and as a voice-over artist.
With his preternaturally mature, intelligent but (by Hollywood standards) unremarkable looks, he was cast almost from the beginning as an authority figure — a father or a teacher, a doctor or a scientist, a mayor or a judge. Most active from the 1950s through the '80s, Mr. Schallert remained seemingly unchanged in appearance and persona over time, and he was still working in his 90s, dismissing any thoughts of retirement.
On television it sometimes seemed as if he was everywhere. A versatile character actor with a comforting presence, he was equally at home in comedies and dramas, with a résumé ranging from "Leave It to Beaver," "The Twilight Zone," "Dr. Kildare" and "The Wild Wild West" to "Melrose Place," "True Blood" and "Desperate Housewives."
Before joining the ranks of harried sitcom fathers as Martin Lane on "The Patty Duke Show" (1963-66), he was the equally harried teacher Leander Pomfritt, bane of the title character, on "The Many Loves of Dobie Gillis" (1959-62). He also earned a permanent place in the hearts of "Star Trek" fans in 1967 when he played Nilz Baris, under secretary in charge of agricultural affairs for the United Federation of Planets, in "The Trouble With Tribbles," often cited by fans and critics as one of the best episodes of the original "Star Trek" series. Never a leading man, Mr. Schallert was instead a high-caliber embodiment of the working actor.
In an interview for this obituary in 2009, Mr. Schallert said he had never been particularly selective about the roles he played. "That's not the best way to build a career," he admitted, "but I kept on doing it, and eventually it paid off."
While the typical William Schallert character was focused and serious, he expressed particular affection for an atypical role: the wildly decrepit Admiral Hargrade, a recurring character on the spy spoof "Get Smart" (1967-70), who operated in a perpetual state of confusion. ("He reminded me of my grandmother when she got dotty," Mr. Schallert said.)
The above "New York Times" obituary can also be accessed online here.