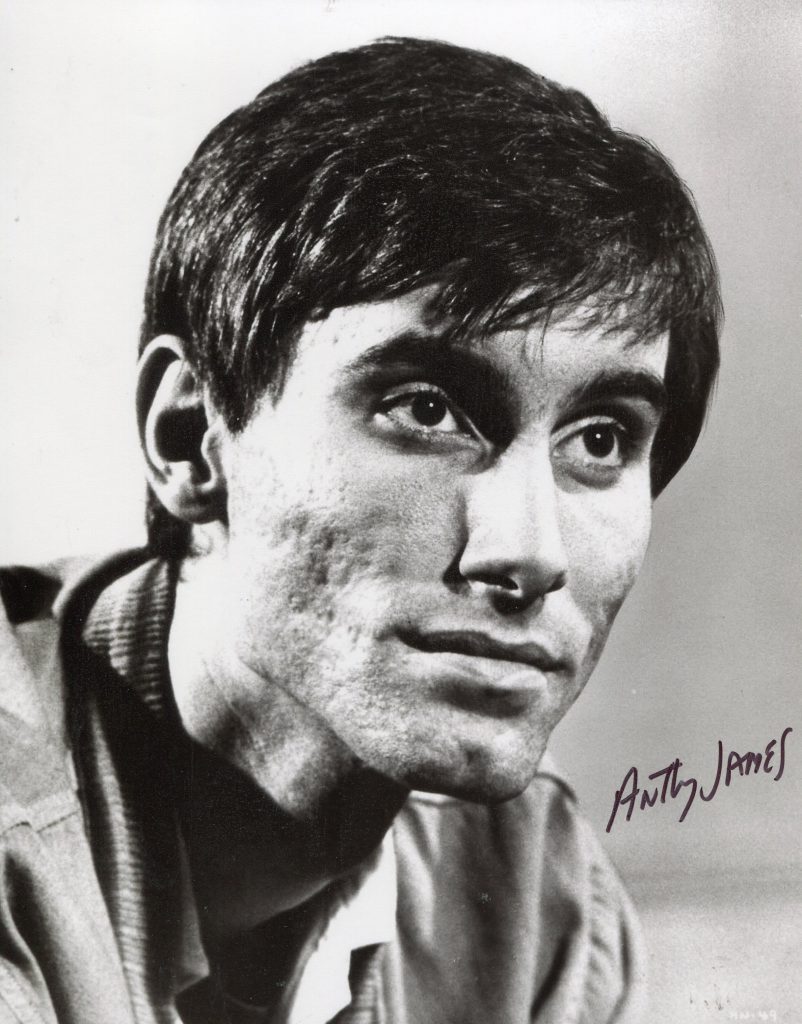 IMDB Entry:
Character actor Anthony James was born on July 22nd, 1942 in Myrtle Beach, South Carolina. Tall and lanky, with a rough, pockmarked face, a lean, stringy build, greasy dark hair and an extremely edgy'n'intense screen presence, James was often cast in Westerns as really scary, sleazy and disgusting villains. James was especially memorable as the hateful racist diner counterman in the outstanding In the Heat of the Night (1967). Other noteworthy parts include a slimy gay hitchhiker in the cult classic Vanishing Point (1971), a wimpy priest in The Culpepper Cattle Co. (1972), a scuzzy outlaw in High Plains Drifter (1973), a deranged psycho in The Teacher (1974), a creepy chauffeur in the spooky haunted house horror chiller Burnt Offerings (1976), and the vicious leader of a gang of ferocious barbarians in the strictly so-so science fiction outing Ravagers (1979). James was hilarious in a rare change-of-pace good guy role as a heroic cannibal (!) in the amusing tongue-in-cheek post-nuke sci-fi romp World Gone Wild (1987). He was likewise funny parodying his evil persona in The Naked Gun 2½: The Smell of Fear (1991). Among the many TV shows James did guest spots on are Married with Children (1987), Beauty and the Beast (1987), Star Trek: The Next Generation (1987), Simon & Simon (1981), The A-Team (1983), Riptide (1984), The Fall Guy (1981), Hunter (1984), Buck Rogers in the 25th Century (1979), Quincy M.E. (1976), Charlie's Angels (1976), Vega$ (1978), Starsky and Hutch (1975), S.W.A.T. (1975), Ironside (1967), Hawaii Five-O (1968), Bonanza (1959), Gunsmoke (1955) and The Big Valley (1965). His last film appearance to date was as the mean owner of a seedy bordello in Clint Eastwood's acclaimed Western Unforgiven (1992). After voluntarily quitting acting in the early 90s, Anthony James has since pursued a successful career as an artist. His paintings have been exhibited in galleries in such major cities as New York, Boston and Miami.
– IMDb Mini Biography By: woodyanders
Anthony James died in 2020 aged 77.