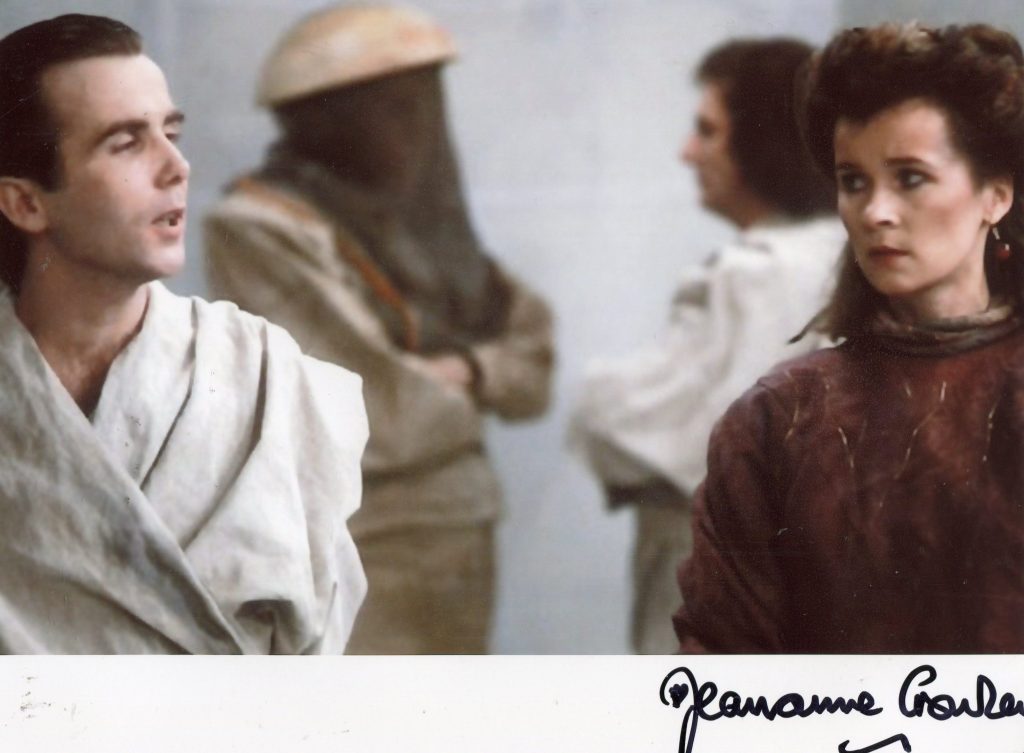 Jeananne Crowley (born 18 December 1949) is an Irish actress and writer, remembered for her collaborations in British film and television. She appeared in the film Educating Rita and is possibly best known for her role as Nellie Keene in the BBC drama series Tenko.
More recently, Crowley has appeared in The Clinic and Proof. Other television credits include The Onedin Line, Shoestring, Reilly, Ace of Spies and Doctor Who (in the serial Timelash, as Princess Vena). The Racing Game as Meg Appleby. She also appeared in several movies, including Educating Rita alongside Julie Walters and Michael Caine. Crowley is a veteran stage actress, having been a member of the National Theatre for a period in the 1970s,[1] and has also made appearances at the Gate Theatre in Dublin, including one in Pygmalion in 2004,[2] and as the lead in Tom Stoppard's Arcadia.
Crowley is also a prolific writer; she has written two plays, one of which was performed at the Royal Court Theatre, and has also been a regular contributor to national newspapers, including the Sunday Times, The Observer, The Guardian and the Irish Times. In 2002, she was a judge for the Irish Novelist of the Year competition.