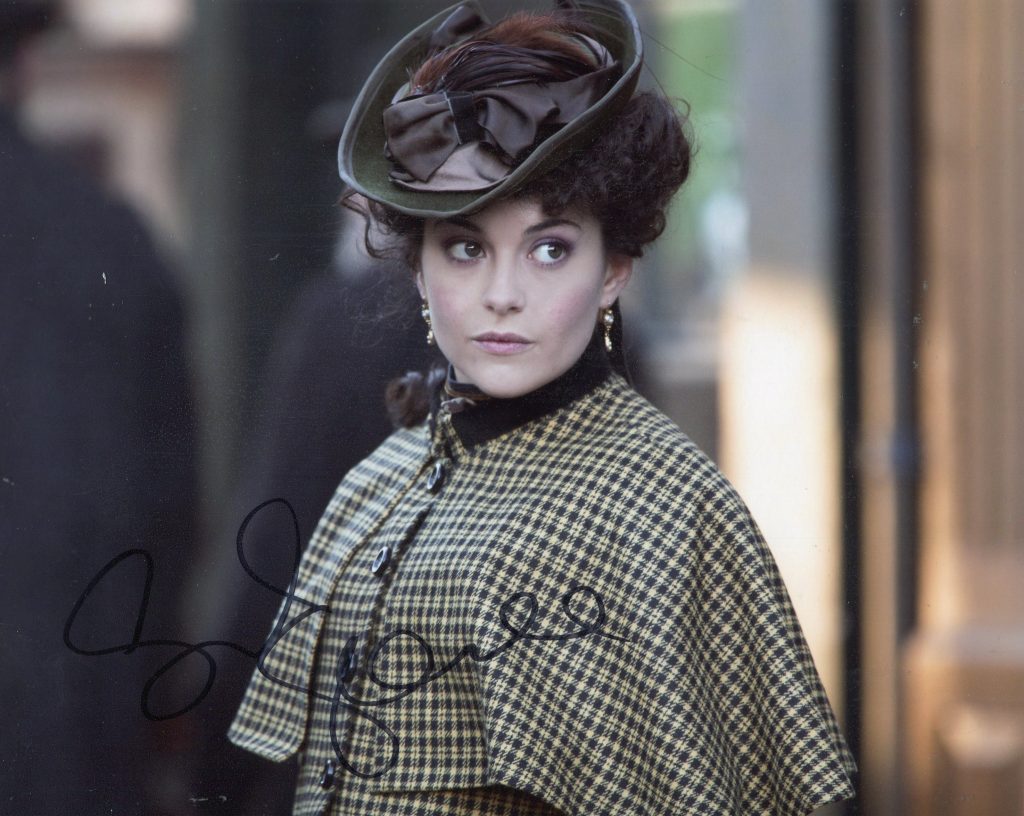 IMDB Entry:
Sarah is originally from Cork and trained in Dublin where she graduated from the Gaiety School of Acting in 2006.
Sarah played Helen McCormick (Slippy Helen) opposite Daniel Radcliffe as Billy Claven in Martin McDonaghs's The Cripple of Inishmaan, directed by Michael Grandage at the Cort Theatre on Broadway,NYC. Sarah was nominated for a TONY award (Best Actress in a Featured Role) 2014 for her performance in this show, one for which she was already nominated for an Olivier Award in 2013 during it's West End run and for which she was awarded the 2014 World Theater Award for Outstanding Broadway Debut.
Other theatre includes Rough Magic's production of PEER GYNT for Dublin Theatre Festival 2011 her acclaimed performance as Alice in thisispopbaby's and the Abbey Theatre's hugely successful production ALICE INFUNDERLAND in 2012. She also appeared in ELLEMENOPE JONES both directed by Wayne Jordan at The Project Arts Centre, Dublin in 2011. Sarah appeared as Sorcha in Paul Howard's play BETWEEN FOXROCK AND A HARDPLACE at the Gaiety Theatre, Dublin and Cork Opera House. She played Ismene in Rough Magic's production of PHAEDRA by Hilary Fannin, directed by Lynne Parker as part of the Dublin Theatre Festival. Sarah appeared as Amber in Guna Nua's award winning and highly acclaimed production of LITTLE GEM which won the Carol Tambor Best of Edinburgh Award at the Edinburgh Fringe Festival and led to a remounting of the production in New York as well as tours across the UK and Ireland. Other previous productions have included: Danti Dan for Galloglass, The Death of Harry Leon for Ouroboros, The Year of the Hiker and The Playboy of The Western World, The Empress of India, and most recently Big Maggie, all with Druid Theatre Company and directed by Garry Hynes.    Sarah stars as Christina Noble alongside Deirdre O'Kane, Liam Cunnigham and Brendan Coyle in Stephen Bradley's feature NOBLE and has already won awards Jury and Audience awards at the Boston Film Festival, Santa Barbara International Film Festival, Newport Beach Festival, Nashville and Dallas Festivals.
In 2014, Sarah was cast alongside Bradley Cooper and Sienna Miller in The Weinstein's 'Untitled John Wells Project' and joined the cast of Showtime's Penny Dreadful playing Hecate Poole.
Other film and television includes: RAW RTE/Ecosse Films, EDEN/Samson Films, SPEED DATING/RTE, BACHELOR'S WALK/Samson Films/RTE. She played the leading role of Cathleen in the Canadian/Irish feature LOVE AND SAVAGERY directed by John N. Smith. MY BROTHERS (Treasure Films) and THE GUARD (Element) opposite Brendan Gleeson. She most recently appeared as Judith in three episodes of VIKINGS (History Channel/MGM).
– IMDb Mini Biography By: The Lisa Richards Agency   
The above IMDB Entry can also be accessed online here.