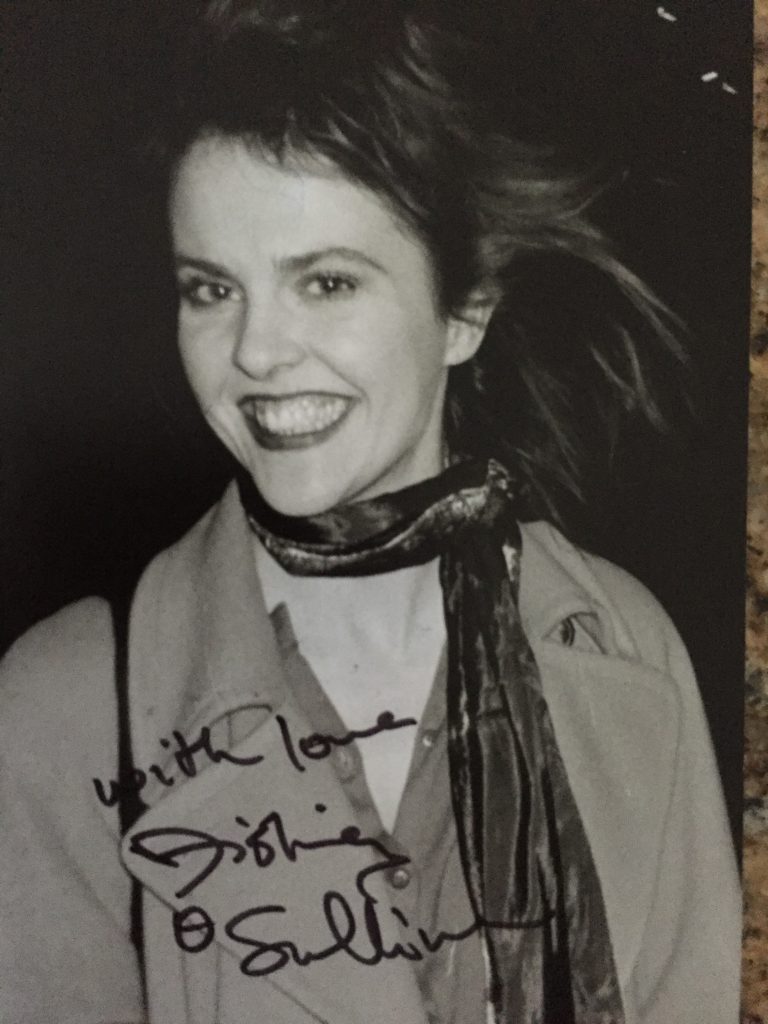 Aisling O'Sullivan (Wikipedia)
Aisling O'Sullivan was born in 1968 in Tralee, Co Kerry.
O'Sullivan attended the Gaiety School of Acting in Dublin and joined the Abbey Theatre in 1991.
She garnered major acclaim for her performance as Widow Quin in Druid Theatre Company's 2004 production of The Playboy of the Western World, which toured throughout Ireland including her native Kerry, and also starred Cillian Murphy and Anne-Marie Duff.
In 2011 and 2012, she toured Ireland again with Druid, playing the titular character in Big Maggie by John B. Keane and was consequently nominated for Best Actress in the Irish Times Irish Theatre Awards.
At the National Theatre she played in Liolà, Mutabilitie, and The Cripple of Inishmaan.
She played the role of Aileen Beck in the "Best Boys" episode of the 1995 TV series Cracker.
O'Sullivan had a small part in Michael Collins (1996).
She appeared in another Neil Jordan film, The Butcher Boy (1997) as Francie's mentally unstable mother.
In a 1998 PBS adaptation of Henry James novel The American, she played the part of Claire De Cintré, opposite Matthew Modine and Diana Rigg.
She played the grieving mother who commits suicide in Six Shooter, playwright Martin McDonagh's Oscar-winning short film.[3]
She is familiar to Irish television audiences as Dr. Cathy Costello from Series 1 to Series 5 in the drama series The Clinic, a role for which she has won an Irish Film and Television Awards best actress award in 2008.
She had a leading role in the Channel 4 thriller Shockers (1999). She starred in Seasons 2 through 5 in Raw, an RTÉ drama portraying the lives of a restaurant staff, playing manager Fiona Kelly.