Wendy Trewin's "Guardian" obituary from 2003:
The actor and director, Peter Barkworth who has died aged 77 claimed to have felt "the sheer sensual pleasure of acting" when he first appeared on a stage. He was five years old, in the Wolf Cubs and appearing as Simple Simon in a church hall in Margate.
What followed was a notable stage career but he became known to a wider public on television. His presence was established by his role as Kenneth Bligh in the boardroom drama The Power Game (1965) and confirmed in Brian Clark's Telford's Change (1979) opposite Hannah Gordon. In that 10-part series, he played a high-flying banker who opts for the quiet life in Dover.
In the intervening years his small screen roles had taken in such productions as Dr Who, The Avengers (from 1961 to 1969), Paul Temple (1971) and Colditz (1972). At the the Haymarket – his favourite theatre – in 1972 he had his first stage leading part in London as Edward VIII in Royce Ryton's abdication drama, Crown Matrimonial – at a rare emotional moment speaks to his mother of his love for Wallis Simpson with complete naturalness. He repeated the role on TV two years later.
In 1977 Peter was cast as a British academic adrift in Stalinist Czechoslovakia in Tom Stoppard's Professional Foul Repeated earlier this month on BBC4, the play won Peter the Royal Television Society and Bafta's best actor awards. Later TV included the part of Stanley Baldwin in Winston Churchill: The Wilderness Years (1981) and the kidnap serial The Price (1985) with Harriet Walter, written by Peter Ransley.
His film work began in 1959 with A Touch of Larceny. It took in No Love for Johnnie (1963), Where Eagles Dare (1969), Patton (1970) and concluded with Stephen Fry's Wilde (1997).
Peter was born in Margate, and when his father – who worked in the motor trade – was promoted to a sales managership in Manchester the family moved to Bramhall, Cheshire. Peter was educated at Stockport school and as an 11-year-old in 1940 began taking part in concerts for the war effort – and enjoying the applause. Good at work, hopeless at games, after he played the role of Macbeth the producer rewarded the cast with a trip to see John Gielgud's Hamlet at the Opera House, Manchester. Peter was duly impressed.
While still at school he appeared with the Frank H Fortescue weekly repertory company at the Hippodrome, Stockport in For What We Are in 1942, and had some parts with the BBC drama repertory company which was based in Manchester during the war. His headmaster wanted Peter to go to university but, having played Hamlet at school, Peter applied for the Royal Academy of Dramatic Art and gained the Michelhill scholarship – but this only covered his Rada tuition fees. His father, earning £8 a week, gave up tobacco and alcohol and provided him with £2.15s (£2.75). a week.
His Rada contemporaries from 1946 to 1948 included John Neville, Barbara Jefford, and Robert Shaw – with whom he shared a flat for some months. Having been awarded the judges' special medal at Rada's public show, in 1948 he was offered a part in The Guinea Pig with the Arthur Brough Players at the Folkestone repertory company. His first taste of television was that year too, live at Alexandra Palace in a tiny part. He enjoyed it chiefly because he could speak in a whisper.
National Service proved better than he had feared, especially after he had been commissioned, but he was glad to return to weekly rep in Folkestone and the Brough Players. But when he moved to fortnightly rep in Sheffield Brough, furiously accused him of disloyalty, and vowed he would never have him back at Folkestone.
Peter did not need to make the return. He appeared at the Q theatre in Palmers Green in London, and, in Sheffield was given some good parts in a company that included his Rada contemporary Peter Sallis. Peter also wrote the songs and incidental music for the Christmas play.
Spotted by HM Tennent's scout, and given a contract, Peter's first London appearance was in Dodie Smith's adaptation of Henry James's Letter from Paris in 1952 at the Aldwych which was roundly booed and came off after three weeks. His next part, Gerald Arbuthnot in Oscar Wilde's A Woman of No Importance (1954) gave him another kind of shock. There were rows in the company, the lead, Clive Brook quarrelled explosively and Peter was so depressed that he was on the brink of giving up the stage. Athene Seyler persuaded him to carry on.
He found more backstage trouble with Christopher Fry's The Dark is Light Enough (1955) directed by Peter Brook. Barkworth played Stefan, the young son of the Countess (Edith Evans). Arguments continued during rehearsals and on the long tour which made Barkworth consider seriously giving up once more; however, the atmosphere improved and he enjoyed the rest of the seven months' run.
"Of all the jobs I have ever had, teaching at Rada is the one I should least like to have missed, ' Peter wrote in First Houses (1983) and from the mid-1950s into the early 1960s he taught acting technique. His pupils included Anthomny Hopkins, Simon Ward and Diana Rigg while Richard Wilson found that Peter was the first Rada teacher to give him real confidence. Peter had attended Fabia Drake's classes as a student and had learnt, he said, more from her than from any other teacher.
Back on stage his roles included that of Captain Christopher Mortlock in Noel Coward's South Sea Bubble (1956) with Vivien Leigh, and, from September 1957 Bernard Taggart-Stuart in Lesley Storm's Roar Like a Dove. One of his favourite parts, he got more laughs than anyone else in the cast for his horrified reactions, as a town dweller, to country life. He enjoyed it so much he remained in the play for its entire three year run at the Phoenix.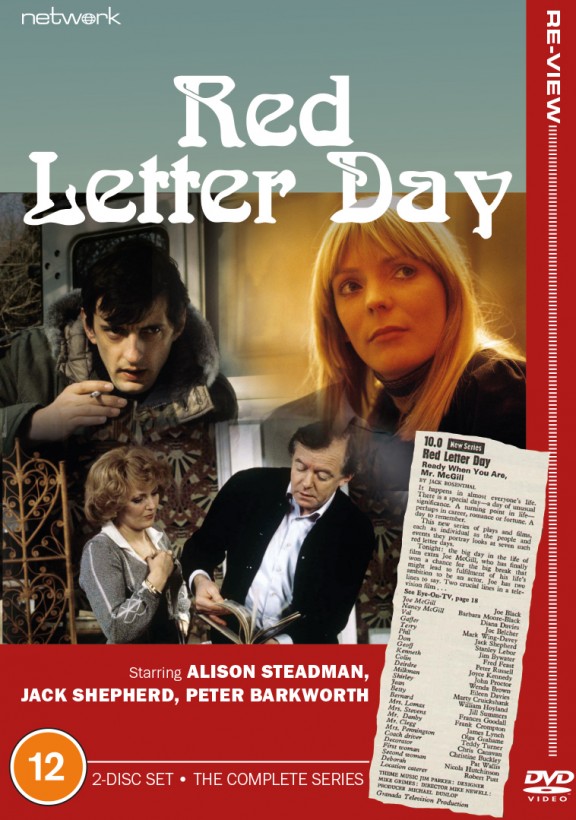 At the Haymarket he was the cynical Sir Benjamin Backbite in Gielgud's production of The School for Scandal (1962) which went to New York in 1963. It was his first appearance there.
His other stage work included The Chinese Prime Minister (1965), while at the Globe in 1976 in Michael Frayn's Donkeys' Years he was one of the former undergraduates who returned to their Oxford college for a reunion with their old flame (Penelope Keith). He wrote an erudite script for his one man Siegfried Sassoon (1987) which he gave at the Hampstead theatre, in the West End and on tour.
Peter conscientiously researched the technicalities of his performances; once when about to play a clergyman he consulted his local vicar. He wrote an erudite script for his one man Siegfried Sassoon which he gave at the Hampstead Theatre, in the West End and on tour.
Peter's other books included About Acting (1980), More About Acting (1944) The Complete About Acting (1991) and For All Occasions (1997). In November 1999 a new theatre in Stockport opened, named after him.
One of his hobbies was gardening; he received an award for his small garden at Hampstead where he lived for 40 years.
· Peter Wynn Barkworth, actor and director, born January 14, 1929; died October 21 2006