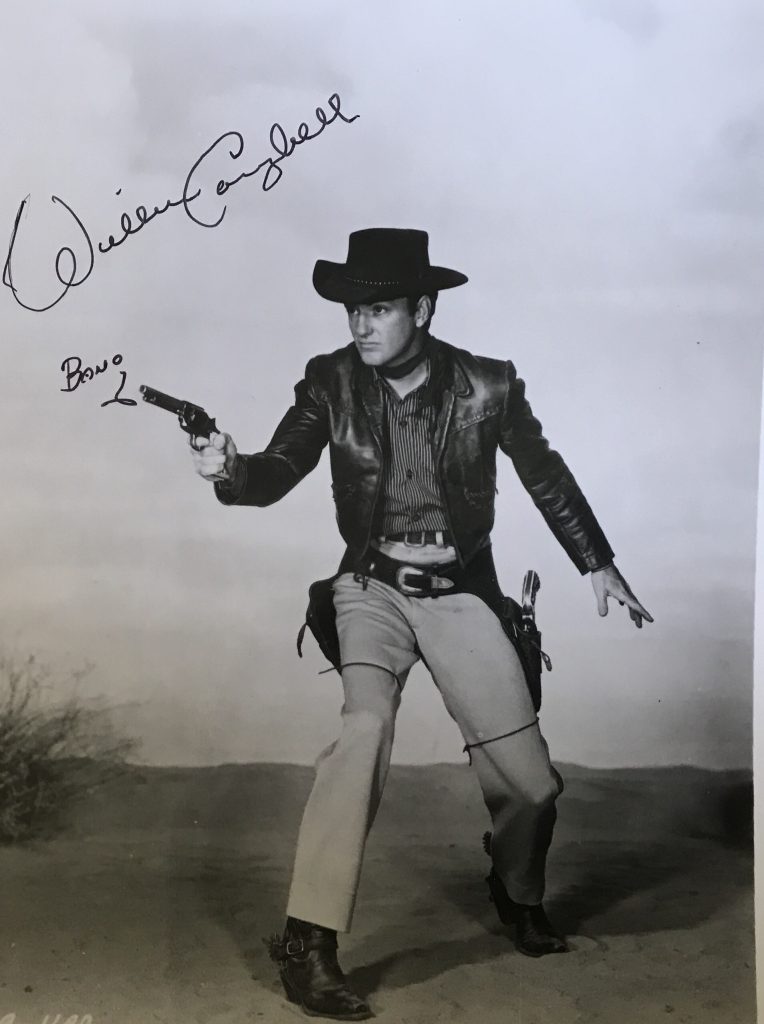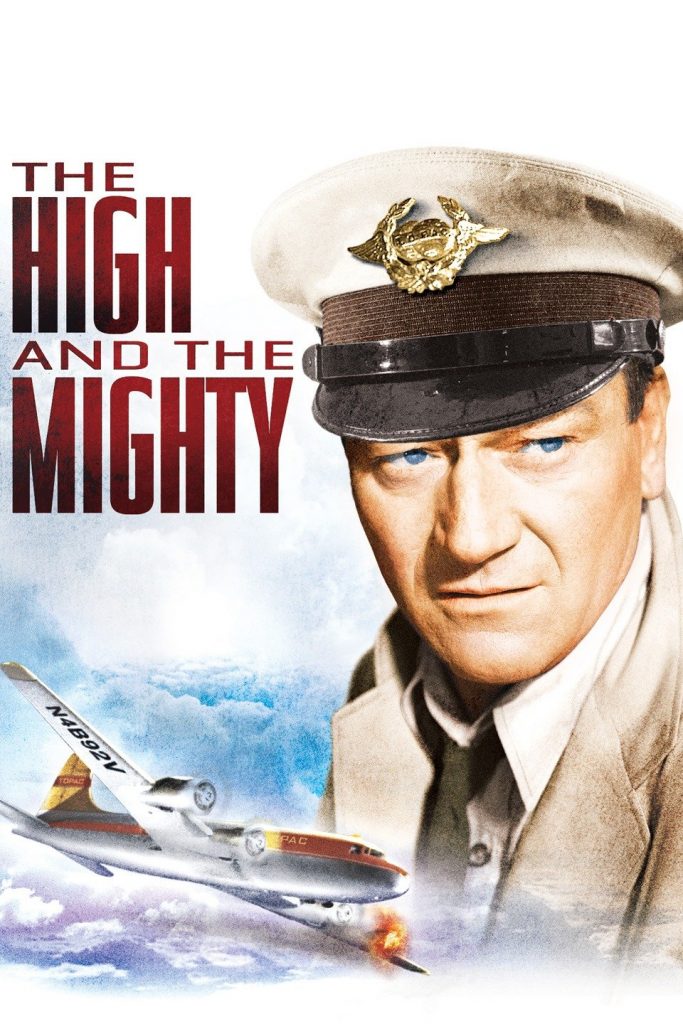 "Guardian" obituary from 2011 by Ronald Bergan
The actor William Campbell, who has died aged 87, had a long and varied career in films and on television, finding recognition from his association with several low-budget horror pictures and with the TV sci-fi series Star Trek. However, although he had the hooded eyes and languid manner of Robert Mitchum and something of the laid-back anarchism of Jack Nicholson, entry into the major league of stardom eluded him.
Campbell was in the first series of Star Trek, in an episode entitled The Squire of Gothos (1967), in which he has a field day as General Trelane, a foppish, childish humanoid, swinging wildly from joviality to sulkiness to anger. In The Trouble With Tribbles (1967), in the second season, Campbell was equally impressive as Koloth, a bearded, bureaucratic Klingon, a character that he revived 27 years later, towards the end of his working life, in Blood Oath, in the series Star Trek: Deep Space Nine (1994).
Born in Newark, New Jersey, he studied acting with Uta Hagen and Herbert Berghof at the latter's celebrated studio in New York, before serving in the Pacific with the US navy during the second world war. Campbell made his screen debut as a dockside character in The Breaking Point (1950), the second film adaptation of Ernest Hemingway's To Have and Have Not, starring John Garfield. Sporting a "ducktail" haircut, fashionable in the 1950s, he would continue to give good support to big stars, often stealing a scene or two from them.
Among his early roles were as a nasty perjurer trying to help convict an innocent man defended by lawyer Spencer Tracy in The People Against O'Hara (1951); a cocky rookie baseball player giving his manager (Edward G Robinson) a few headaches, in Big Leaguer (1953); and a callow second officer riling an ageing pilot, John Wayne, in The High and the Mighty (1954). Wise guy Campbell and gruff old-timer William Demarest, at odds as Confederate prisoners, brought some comic relief to Escape from Fort Bravo (1953) before they are tracked down by cavalry officer William Holden; and the 32-year-old Campbell justified his co-starring credit in Man Without a Star (1955) by being convincing as a young drifter ("Don't call me kid") who latches on to cowboy Kirk Douglas.
In the same year, Campbell won his first leading role, in Cell 2455, Death Row, as Caryl Chessman, convicted of robbery, kidnapping and rape, the first person to be sentenced to death in California for kidnapping under the
'Little Lindbergh' law without having murdered anyone. Campbell as Chessman is riveting as he develops from a teenage hoodlum in reform school, to a ruthless thug in prison to a respected legal mind. Chessman, who was still fighting his sentence at the time, approved Campbell and the film, hoping it would help his case. However, he was executed five years later.
Following what was arguably his best film performance, Campbell got further starring roles in B-movies and supporting ones in A-movies. An example of the latter was the civil war drama Love Me Tender (1956), in which Elvis Presley made his screen debut. Campbell, who bore a resemblance to the king of rock'n'roll, played Presley's brother, and got to sing We're Gonna Move with him, although he was dubbed.
A few years later, Campbell signed for five pictures with the Z-movie mogul Roger Corman. Perhaps Corman was attracted by Campbell's portrayal of off-kilter types. In The Young Racers (1963), Campbell plays an arrogant and reckless Lotus driver who endangers his own life and those of his fellow drivers. At the climax, we discover that he is a sensitive and confused personality. In Corman's The Secret Invasion (1964), written by Campbell's screenwriting brother, R Wright Campbell, and predating The Dirty Dozen by three years, he was part of a crew of five convicts out to rescue an Italian general being held hostage by Nazis during the second world war.
Corman produced Francis Ford Coppola's first credited feature, Dementia 13 (1963), a horror quickie shot in Ireland, in which Campbell portrayed a taciturn sculptor suspected of beheading two people with an axe. Cashing in on his creepy persona, Campbell was a deranged artist trying to steal a Titian painting in Portrait in Terror (1965) and, more notoriously, in Blood Bath (aka Track of the Vampire, 1966), he stalks girls and kills them, by dropping them into boiling wax, and then paints them.
Campbell appeared in only two more features, as a cop questioning a schoolteacher (actually a psychopathic killer), played by Rock Hudson, in Roger Vadim's dire soft-core sex satire Pretty Maids All in a Row (1971) and an Italian gangster in the blaxploitation movie Black Gunn (1972), both of which might have convinced him to stick to television, where he had led a parallel career as guest star on almost all the main shows since 1951, though he only had one series in which he starred, Cannonball (in 39 episodes from 1958 to 1959), about long-distance truckers.
In 1952, Campbell married Judith Immoor, who later (after their divorce, in 1958) claimed to have had affairs with Frank Sinatra and John F Kennedy (from 1960 into his presidency). As Judith Exner (from her second marriage), she wrote a memoir, My Story, in 1977, on which the TV drama Power and Beauty (2002) was based, in which Campbell was portrayed by a Canadian actor, Grant Nickalls. "What mutual friends we had you could count on one hand," Campbell once commented. "How she ever met the president, I don't know."
Campbell is survived by his third wife, Tereza, whom he married in 1963.