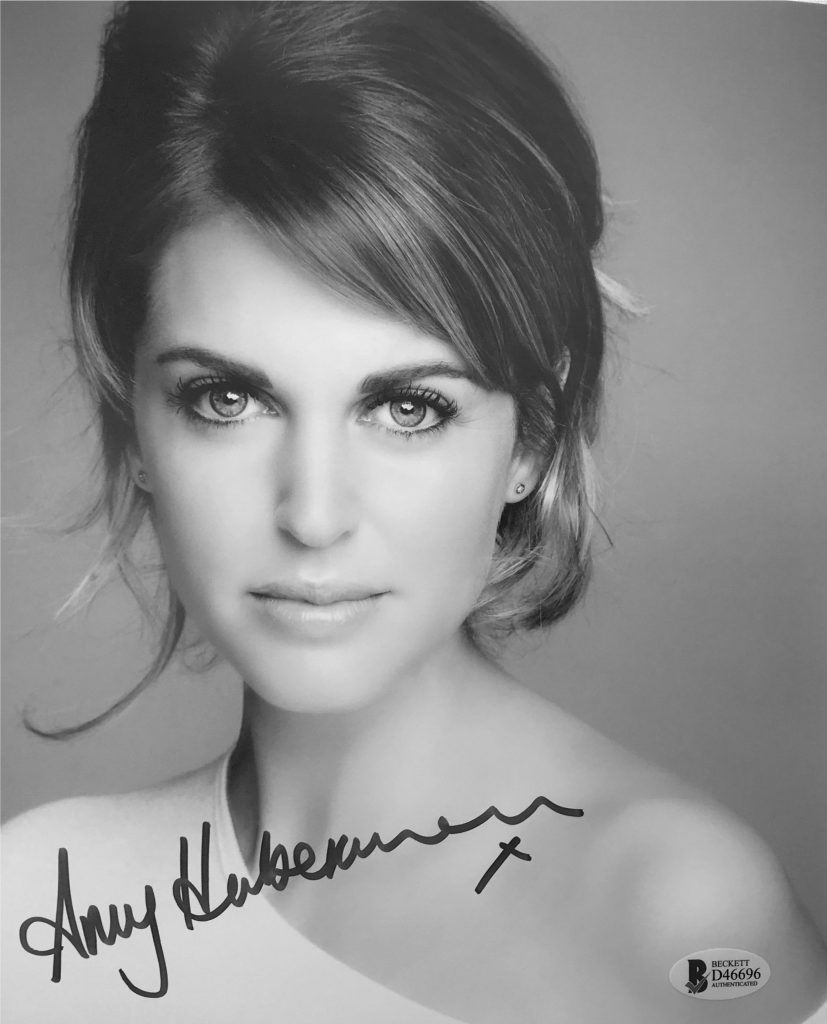 Amy Huberman is an actress and writer who has acted in numerous productions since beginning her career in 2002 on RTÉ's On Homeground. Huberman is married to former Ireland rugby captain Brian O'Driscoll.
Huberman grew up in Cabinteely,  south Dublin. She is the middle child of three siblings and the only daughter. Her father Harold was born in London to a Polish Jewish family; her mother Sandra is from County Wexford. Her parents married in 1974. Her brother, Mark Huberman, is also an actor and worked in films such as Boy Eats Girl and on The Clinic as Kieran Miller.
She was educated at Loreto College, Foxrock and she took classes in the Betty Ann Norton Drama School. Following school, she attended University College Dublin (UCD) intending to become a social worker, but when she found the drama society her career took a different direction.
Huberman is best known in Ireland for her role as Daisy on RTÉ's drama series The Clinic, which aired its seventh and final season in September 2009.  She also starred in the BBC television series George Gently and the TV movie Showbands.
Her films include Satellites & Meteorites, directed by Rick Larkin,  and A Film with Me in It, also starring Dylan Moran, both released in 2008.
Huberman's first novel, Hello Heartbreak, was published on 2 July 2009.
In 2010, Huberman began work on the first original scripted comedy commissioned by Comedy Central (UK), Threesome created by Tom MacRae. The series began airing on 17 October 2011. Season 2 aired in late 2012.