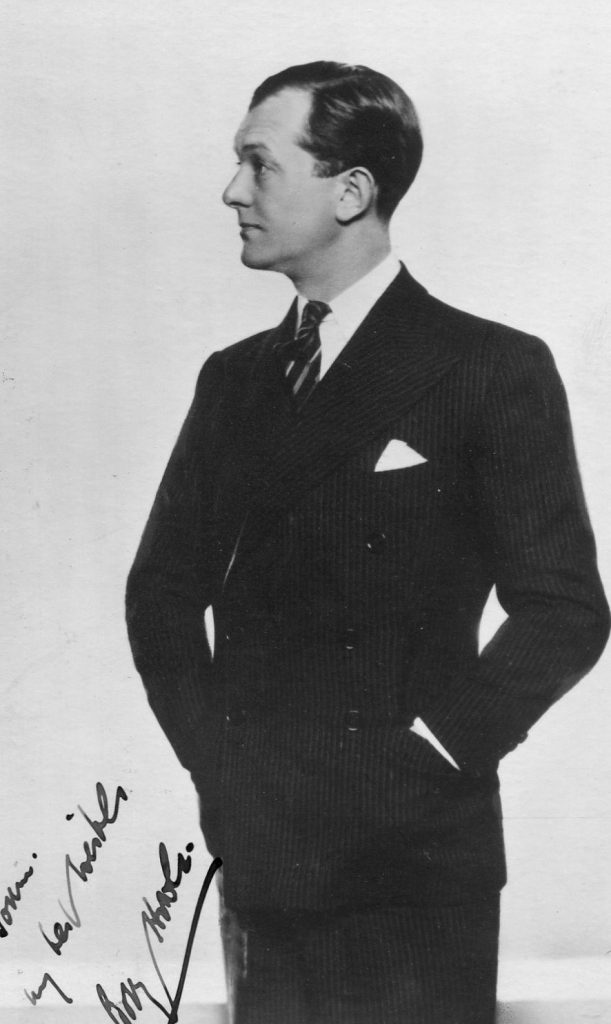 Bobby Howes (Wikipedia entry)
Bobby Howes was a leading musical comedy performer in London's West End theatres in the 1930s and 1940s.
Born in Battersea, Surrey, his parents were Robert William Howes and Rose Marie Butler. He started his career in revues, but his career was interrupted for the First World War where he soldiered on the Western Front. He suffered a German mustard gasattack but recovered and returned to the stage. He gained a career break through with the role-reversal comedy Mr. Cinders, based on the Cinderella pantomime, also featuring Binnie Hale, with whom he appeared on many occasions subsequently.[3] He reprised his title role in Mr. Cinders in several different productions. In the 1930s, he was with Van Phillips' Four Bright Sparks whose vocalists included Billy Milton and Ray Starita.[4] Four Bright Sparks recorded at least 60 sides. He was a leading musical comedy performer on the West End in the 1930s and 1940s.[5] He continued on the stage, including Broadway, and in films until he retired in the late 1960s. One of his most acclaimed roles was as the eponymous lead in Finian's Rainbow when it was revived on Broadway in 1960.
He was the father of actress Sally Ann Howes and Peter Howes, from his marriage to Patricia Malone.[7] He died on 27 April 1972 in London, England.[1]