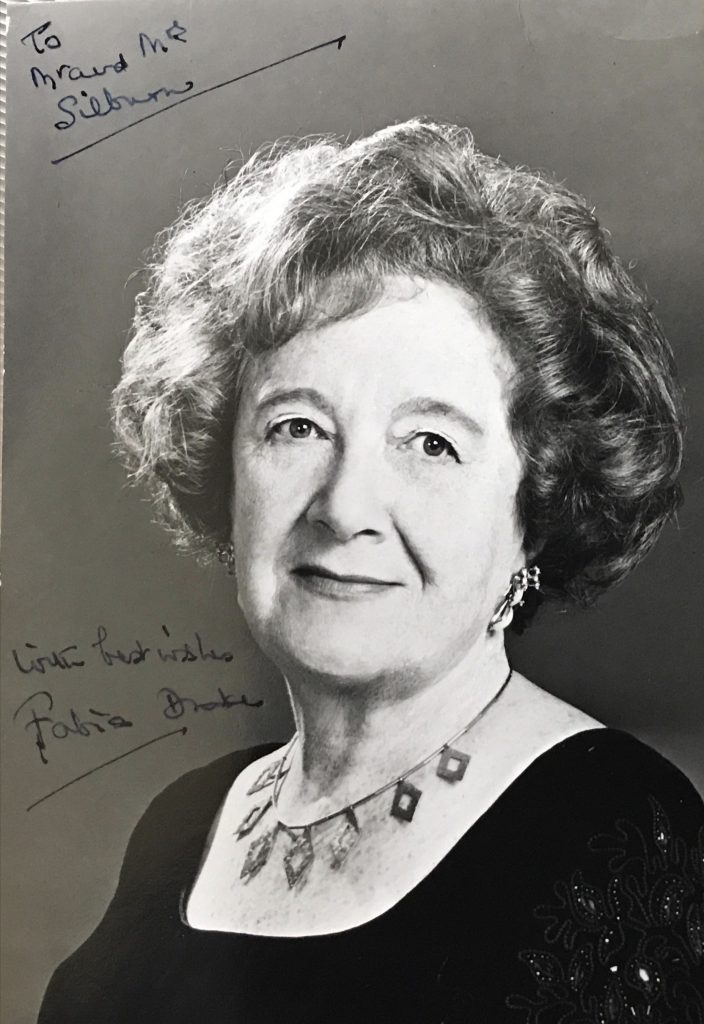 Fabia Drake's obituary from "New York Times" in 1990.
Fabia Drake was an actress whose career spanned 77 years with credits from the Shakespearean stage to television mini-series, died on Wednesday at her home. She was 86 years old.
Miss Drake made her stage debut at age 9 in "The Fairy Doll." She was 13 when she appeared in a production of Shakespeare's "Twelfth Night" along with a 10-year-old actor named Laurence Olivier.
Her first major theatrical role was as Sarah Undershaft in George Bernard Shaw's "Major Barbara" in 1921.
After two tours of North America with the Royal Shakespeare Company, Miss Drake married Maxwell Turner, a lawyer, in 1938 and retired for a time. She returned to the theater in 1946 to produce Shakespeare's "Much Ado About Nothing."
Sign up to receive an email from The New York Times as soon as important news breaks around the world.
Her many credits included the television mini-series "The Jewel in the Crown" and such films as "Young Wives' Tale" (1951), "Fast and Loose" (1954) and "The Good Companions" (1957).
"The lovely thing about being an ancient actress is that you don't have to retire, it's just there are older parts to play," Miss Drake said in in an interview in 1987.