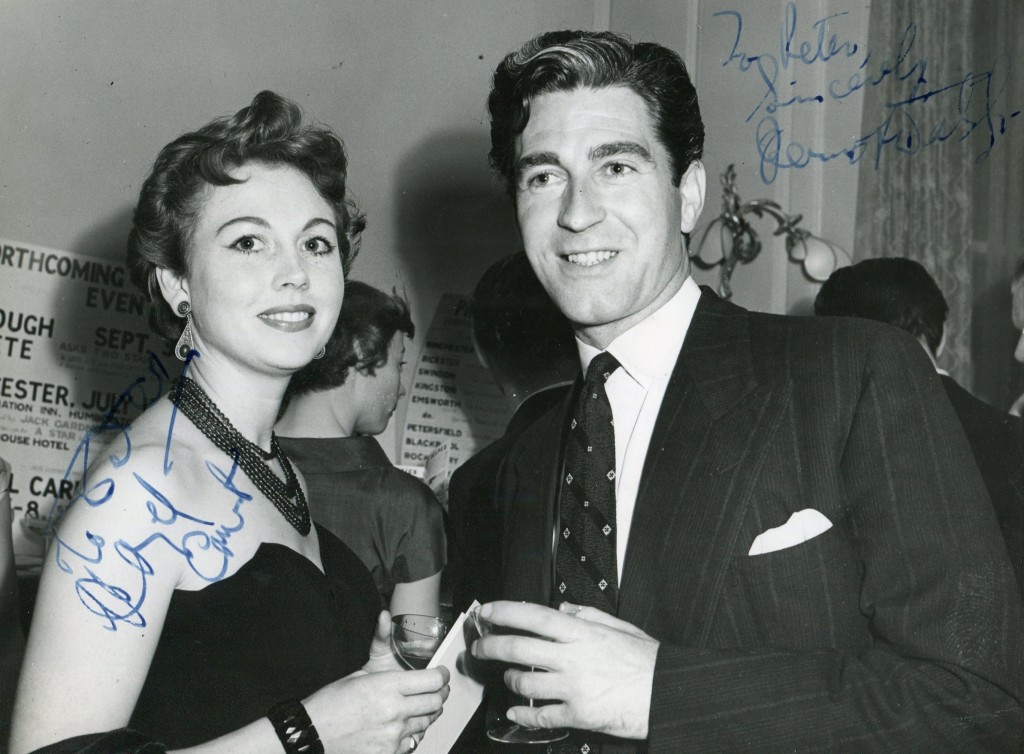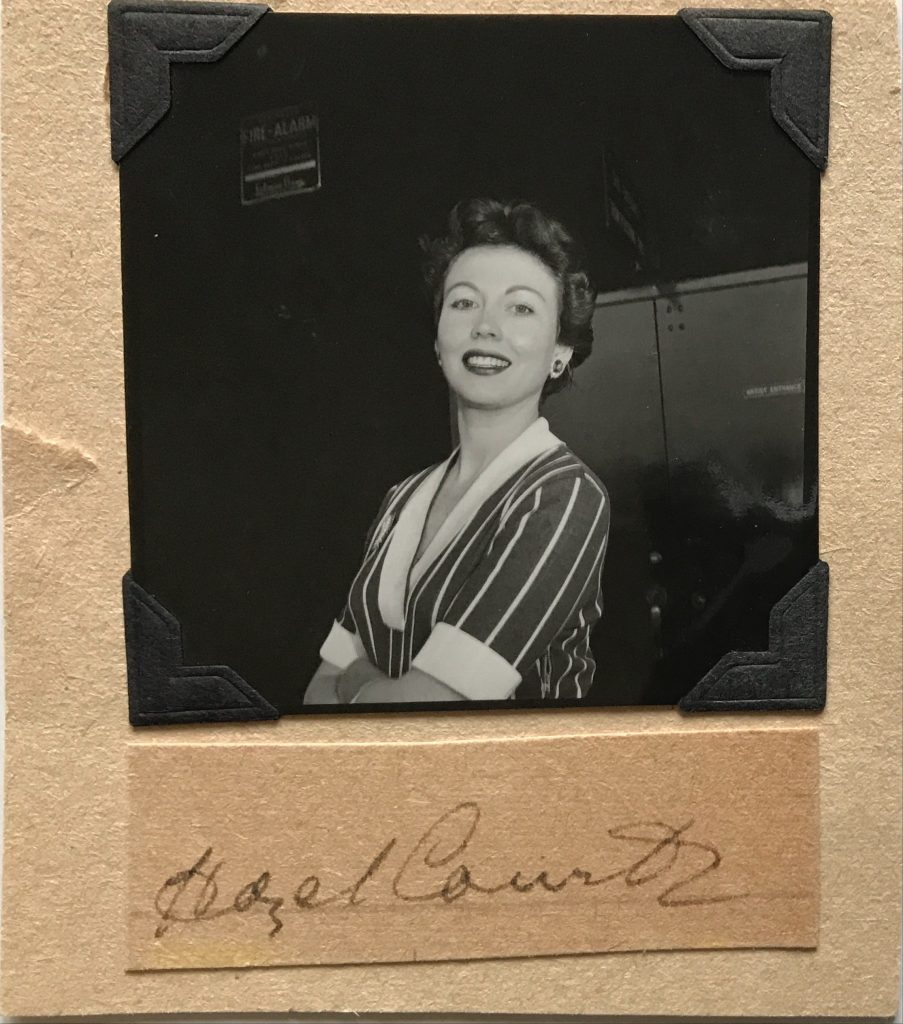 Hazel Court obituary in "The Guardian" in 2008
To a multitude of horror movie fans, Hazel Court, who has died aged 82, reigned supreme among scream queens. However, the buxom, flame-haired Court (she was a genuine redhead), was no fragile damsel in distress. According to Danny Peary's Cult Movie Stars: "Rather than playing sweet vulnerable heroines, she often took the other major female roles, typically regal-looking women who are dominated by the powerful, sadistic men they love."
This was particularly noticeable in the garish Hammer horrors of the 1950s and in three of Roger Corman's frightfully kitsch Edgar Allan Poe screen adaptations in the 60s: The Premature Burial (1962), The Raven (1963) and The Masque of the Red Death (1964).
Court first got into the creepy genre in Terence Fisher's The Curse of Frankenstein (1957), the film, in gory colour, that launched the Hammer house of horror series. In it, Court, whose life is threatened by the monster (Christopher Lee), played the naive cousin-fiancee of Baron Victor Frankenstein (Peter Cushing).
She was born in Sutton Coldfield in Birmingham, where she attended the local drama school. She continued to study acting at the London Academy of Dramatic Art, which led to a contract, aged 18, with the Rank Organisation. In her first film, Champagne Charlie (1944), an affectionate homage to the Victorian music hall, she had one line: "I never drank champagne before."
But Court achieved leading roles in her next two films: Dreaming (1945), opposite Flanagan and Allen, and Gaiety George (1946), another period musical. In Meet Me at Dawn (1947), a duel is fought over her, and in Forbidden (1948), Douglas Montgomery (in his last film) murders his wife for her. In Holiday Camp (1948), the film that brought the Huggett family to the screen, Court played the nubile daughter of Jack Warner who finds romance in Whitby with Jimmy Hanley.
The following year, she married the Irish actor Dermot Walsh, and co-starred with him in three murky second features, only enlivened by her seductive looks. Court, as a disillusioned model, was almost the only real character in the schlocky Devil Girl from Mars (1954). The title role was taken by Patricia Laffan as a leather-clad alien looking for Earth men in Scotland for breeding purposes. "That was one of my secrets," she explained some years later. "I think, that I always played with great conviction. When I did all these horror films, I did not camp around."
After The Curse of Frankenstein, Court's second role for Hammer was The Man Who Could Cheat Death (1959), also directed by Fisher. Anton Diffring played a sculptor who had found a way of stopping the ageing process so that he was around 70 years older than he looked. While posing for him, Court actually bared her breasts, a scene cut from the British and American releases and only used for the foreign film market.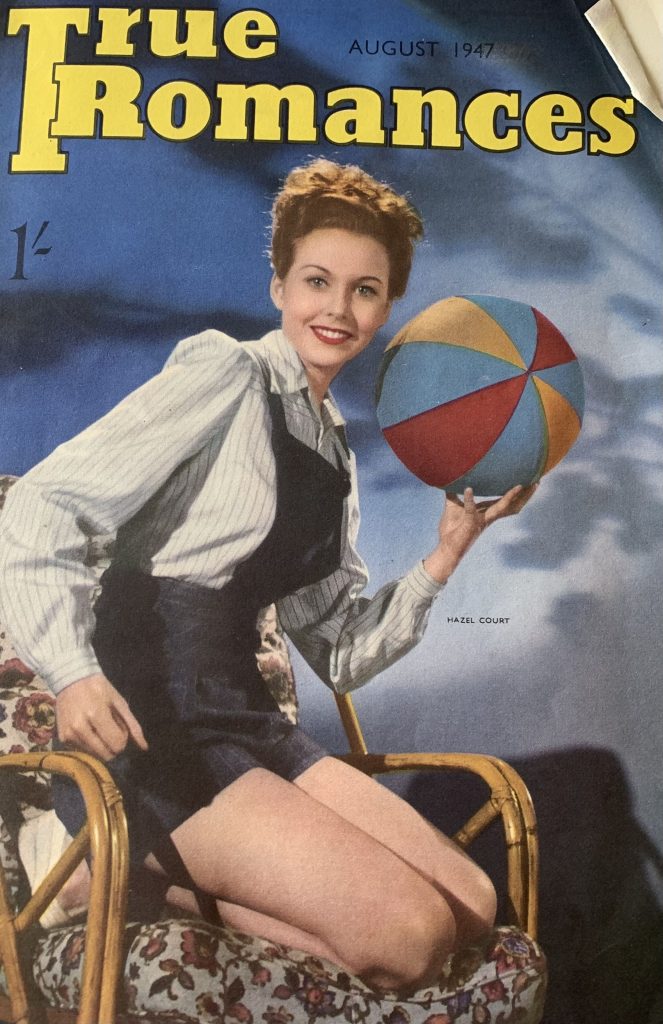 "They cleared the set. There was just a skeleton crew," Court recalled. "The scene was beautifully done. It was a shot that no one could object to. There I am, front and back!"
One of her best roles (also her last in a feature film, apart from a cameo in 1981's Omen II) was in The Masque of the Red Death (1964). She played Juliana, jealous mistress of Prince Prospero (a sibilantly ghoulish Vincent Price), who brands her ample breast with an inverted cross, with the intention of marrying Satan. Her demise comes when her throat gets torn out by a falcon.
From the late 1950s, Court was a frequent guest star on American television series including Dr Kildare, The Dick Powell Show and Alfred Hitchcock Presents, in one episode of which her disgruntled husband (Laurence Harvey) grinds her up for chicken feed.
On her marriage to actor-director Don Taylor in 1964 (the year after her divorce from Walsh), she settled in California permanently. After Taylor's death in 1998, Court devoted most of her time to charitable activities, her hobbies of painting and sculpture and to her three children (two from her second marriage), who survive her.
Hazel died only a week before the release of her autobiography, Hazel Court – Horror Queen, published by Tomahawk Press.
· Hazel Court, actor, born February 10 1926; died April 15 2008