Isabel Jeans (Wikipedia)
Isabel Jeans was an English stage and film actress known for her roles in several Alfred Hitchcock films and her portrayal of Aunt Alicia in the 1958 musical film Gigi, among others.
Born in London in 1891, Jeans was the daughter of an art critic.
She planned to become a singer but began her career on the London stage in 1908 at age 15, at the invitation of Herbert Beerbohm Tree. An early Broadway appearance was in The Man Who Married a Dumb Wife in January 1915 and as Titania in A Midsummer Night's Dream in February 1915.bbbShe played Lady Mercia Merivale in the London musical hit Kissing Time (1919). She appeared in a production of James Elroy Flecker's Hassan at His Majesty's Theatre in London in 1923. Incidental music for the play was by Frederick Delius, and the ballet in the House-of-the-Moving Walls was created by Fokine. In 1924, she appeared in Ivor Novello's play The Rat at the Prince of Wales's Theatre in London. The following year, she was in Richard Brinsley Sheridan's play, The Rivals at the Lyric Theatre, Hammersmith, together with her ex-husband Claude Rains, his ex-wife Marie Hemingway, and his then-current wife, Beatrix Thomson.
She appeared in major roles in two Alfred Hitchcock silent films, Downhill (1927) and Easy Virtue (1928) and various other British films, before playing a number of grande dames in Hollywood films starting in 1937, such as Hitchcock's Suspicion (1941), as well as in such films as Banana Ridge (1942), Gigi (1958) and A Breath of Scandal(1960).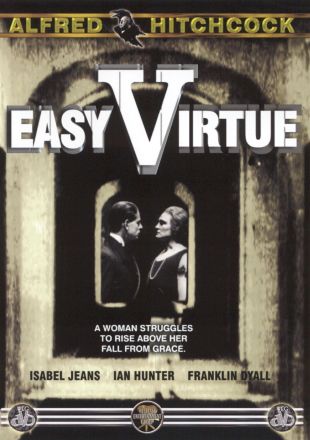 Later stage roles included a revival of The Happy Hypocrite in London in 1936. Later Broadway roles were Crystal Wetherby in The Man in Possession in 1930 and Mrs. Emmeline Lucas in Make Way for Lucia in 1948.[4] English productions included Anton Chekhov's plays, The Seagull, (1949 at the Lyric Theatre, London and then St. James's Theatre), Jean Anouilh's play, "Ardele" (1951 at the Vaudeville Theatre), Noël Coward's play, The Vortex (1952 at the Lyric Theatre in Hammersmith), T.S. Eliot's play, The Confidential Clerk (1953 at the Lyric Theatre), and William Congreve's play, The Double Dealer (1959 at the Old Vic Theatre, and other plays there that season, with Judi Dench). She also acted in West End productions of plays by Oscar Wilde, including Lady Windermere's Fan (1945 at the Haymarket Theatre, directed by Sir John Gielgud; and 1966 at the Phoenix Theatre (London)), A Woman of No Importance (1953 at the Savoy Theatre) and as Lady Bracknell in The Importance of Being Earnest (1968 at the Haymarket Theatre).
Jeans' brother Desmond was an actor and boxer, while her sister Ursula became a respected character actress and married the actor Roger Livesey.
She was married twice: first to the actor Claude Rains, from 1913 to 1915; and then to the barrister and playwright Gilbert Edward "Gilley" Wakefield, from 1920 until his death in 1963. She enjoyed horse racing and poker. Isabel Jeans died in 1985.