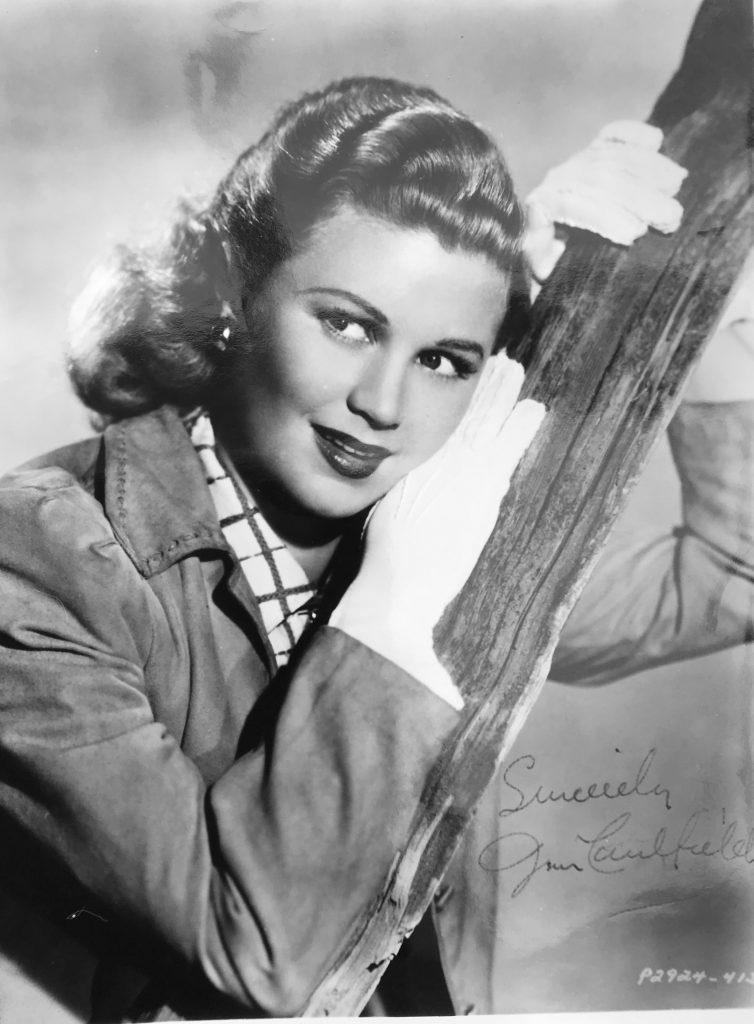 Joan Caulfield obituary in "The New York Times" in 1991.
Joan Caulfield an actress who starred in films of the 1940's and in television situation comedies of the 1950's, died on Tuesday at Cedars-Sinai Medical Center in Los Angeles. She was 69 years old and lived in Beverly Hills, Calif.
She died of cancer, a hospital spokesman said.
Miss Caulfield was propelled to stardom by the films "Monsieur Beaucaire," in which she appeared with Bing Crosby, and "Blue Skies," with Bob Hope, both released in 1946, and by "Dear Ruth," appearing opposite William Holden, in 1947. On television she was a co-star of "My Favorite Husband," on CBS from 1953 to 1957, and "Sally" on NBC in the 1957-58 season.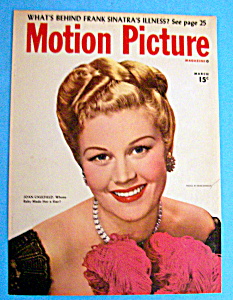 Miss Caulfield, who was a native of West Orange, N.J., attended Columbia University and was a fashion model and a cover girl before she landed ingenue roles on Broadway in the early 1940's. Her first stage success was in the 1943 production of the comedy "Kiss and Tell," in which she appeared for 14 months. Paramount Pictures promptly offered her a contract and she began her Hollywood career with "Miss Suzie Slagle's," in 1946.
Her films made the most of her beauty, although she was determined to win a reputation as an actress and not, as she said, "just a decoration."
In 1950, Miss Caulfield married the film producer Frank Ross and subsequently appeared only occasionally in films. She and Mr. Ross were divorced in 1960. She later married Robert Peterson, a dentist, from whom she was also divorced.
She is survived by two sons, Caulfield Kevin Ross of Sherman Oaks, Calif., and John Caulfield Peterson of Sacramento, Calif.; two sisters, Mary Parker of Stuart, Fla., and Elizabeth Victor of Los Angeles, and a grandson…