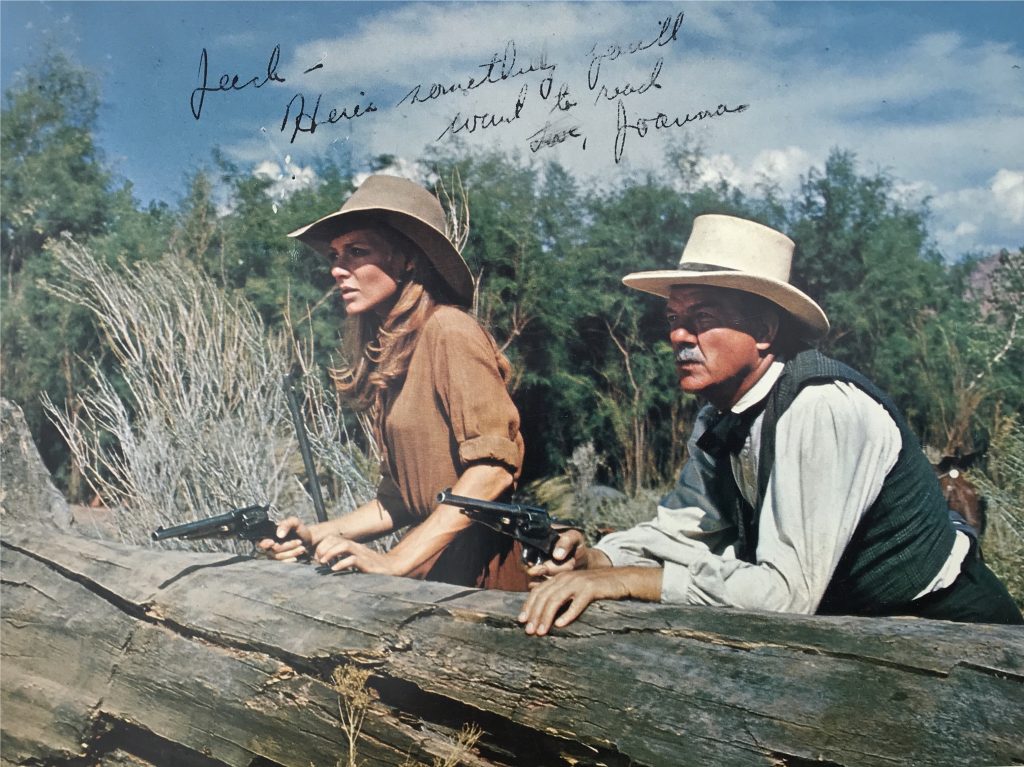 Joanna Pettet
Joanna Pettet was born in Westminster, London in 1942.
Her parents, Harold Nigel Edgerton Salmon, a British Royal Air Force pilot killed in the Second World War, and Cecily J. Tremaine, were married in Chelsea, London in 1940.[3] After the war, her mother remarried and settled in Montréal,[2] where young Joanna was adopted by her stepfather and assumed his surname of "Pettet".
When Pettet was 16, she moved to New York City.[2] Newspaper columnist Walter Winchelldescribed her as "a breathtaking teen-age darling from Canada."[4]
Pettet studied with Sanford Meisner at the Neighborhood Playhouse School of the Theatre,[2]as well as at the Lincoln Center, and got her start on the Broadway in such plays as Take Her, She's Mine,[4] The Chinese Prime Minister, and Poor Richard,[5] with Alan Bates and Gene Hackman, before she was discovered by director Sidney Lumet for his film adaptation in 1966 of Mary McCarthy's novel The Group. The success of that film launched a film career that included roles in The Night of the Generals (1967), as Mata Bond in the James Bond spoof Casino Royale (1967), Peter Yates's Robbery (1967) with Stanley Baker, Blue (1968) with Terence Stamp, and the Victorian period comedy The Best House in London (1969).
In 1968, Pettet married the American actor Alex Cord and gave birth to a son 3 and 1/2 months later. She and Cord were divorced in 1989 after 21 years of marriage. She has not remarried.
In the 1970s her feature film appearances became sporadic and included roles in the cult horror films Welcome to Arrow Beach (1974) and The Evil (1978). Pettet re-emerged as the star of over a dozen made-for-television movies, including The Weekend Nun (1972), Footsteps (1972), Pioneer Woman (1973), A Cry in the Wilderness (1974), The Desperate Miles (1975), The Hancocks (1976), Sex and the Married Woman (1977), Cry of the Innocent (1980) with Rod Taylor, and The Return of Frank Cannon (1980).
She starred in the NBC miniseries Captains and the Kings (1976), guest-starred four times on the classic Rod Serling anthology series Night Gallery, starred in the episode "You're Not Alone" from the 1977 NBC anthology series Quinn Martin's Tales of the Unexpected(known in the United Kingdom as Twist in the Tale),[7] was a guest on both Fantasy Island and The Love Boat (appearing three times on each series), and had a recurring role on Knots Landing in 1983 as Janet Baines, an LAPD homicide detective investigating the murder of singer Ciji Dunne (played by Lisa Hartman).
Pettet also made appearances on the television series The Fugitive, Banacek, McCloud, Mannix, Police Woman, Knight Rider and Murder, She Wrote. In 1984, she appeared as herself in a James Bond tribute episode of The Fall Guy alongside ex-Bond girls Britt Ekland and Lana Wood.