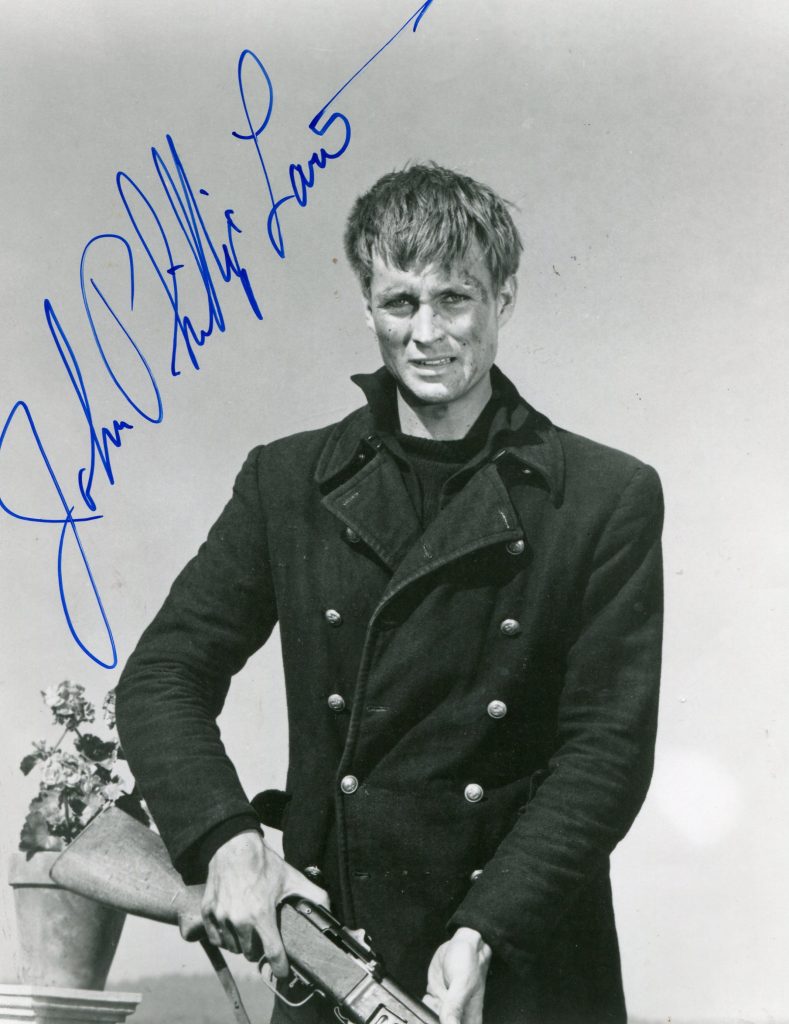 John Philip Law obituary in "The Guardian" in 2008
In recent years, the rediscovery of popular 1960s culture by the young has led to the elevation to cult status of actor John Phillip Law, who has died aged 70. This is mainly due to two psychedelic films he made back to back in 1968, Roger Vadim's Barbarella and Mario Bava's Danger Diabolik, though the interest may be as much to do with what he was wearing and not wearing than his performances.
In the former, as blond, bronzed, bare-chested blind angel Pygar, sprouting enormous white wings, he wears nothing but baggy, white feathery underwear. In the latter, in the title role as a superbaddie, he wears a skin-tight, head-to-toe black leather suit from which he emerges to make love to his beautiful assistant (Marisa Mell) under a blanket of stolen dollar bills. Although Law went on to make films until recently, he would always be associated with these kitsch movies and others of the 60s. Many years later, he said: "At that time I had no idea that these films could have such a lasting influence on people's imagination."
Born in Los Angeles, he decided at an early age to become an actor like his mother, Phyllis Sallee, and not a policeman like his father, who was LA County deputy sheriff. In 1960, Law moved to New York, where he trained at the Neighborhood Playhouse before landing small roles on Broadway. But it was in Italy that he got his first film roles, beginning what was to become a truly international career. Law, who spoke Italian, Spanish, French and German, later claimed that he had made more than 50 films in 24 countries.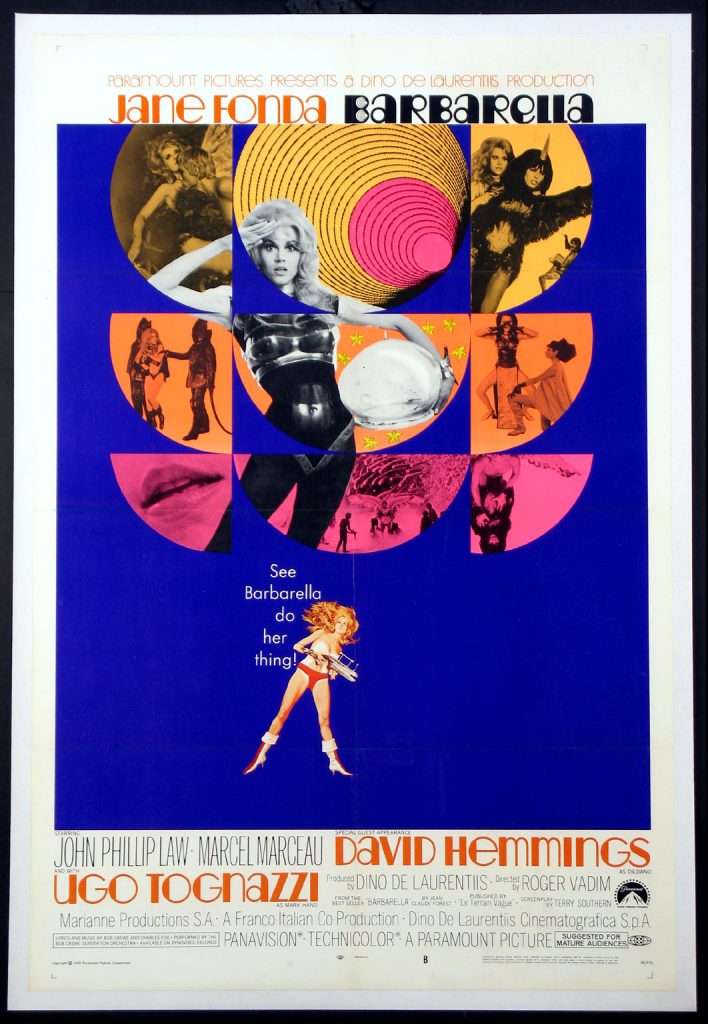 He had the opportunity in his three debut films – Smog (1962), High Fidelity and Three Nights of Love (both 1964) – of working with Franco Rossi, and was lucky enough to have been spotted by Norman Jewison, who cast him as the juvenile lead, a Russian boy in love with an American girl, in the cold-war comedy The Russians Are Coming the Russians Are Coming (1966), which brought him a Golden Globe nomination as most promising newcomer.
Then it was back to Italy for the spaghetti western The Devil Rides a Horse (1967), which perfectly suited Law's 6ft 5in frame, steely blue eyes and minimalist acting style as he exacted revenge on the bandits that killed his parents. Subsequently, he had roles in two of Otto Preminger's worst films, Hurry Sundown (1967), an overblown melodrama in which Law played a southern "white trash" farmer married to an overheated Faye Dunaway, and Skidoo (1968), where he played a hippie called Stash among a stoned cast that included Groucho Marx as God.
Law had few problems playing a hippie, because he had only to study his older brother Tom, who also appears in the picture. Tom was road manager for Peter, Paul and Mary, and at one stage the brothers shared a 1924 mansion, where they rented rooms to up-and-coming artists including Bob Dylan, Andy Warhol and Tiny Tim. This period was documented in Flashing on the Sixties, a 1987 collection of photos and text by Tom's former wife, Lisa Law.
One good thing to come from Hurry Sundown was that Law met the co-star, Jane Fonda, then married to Vadim, who suggested him for the role of Pygar in Barbarella. Set in the 40th century, it gave a double meaning to the words "comic strip" as Fonda does a weightless striptease during the credit titles. The film follows the adventures of space traveller Fonda in search of a mad professor called Duran Duran. On the way, she seduces the angel Law, who regains his will to fly after sex with her. "You're soft and warm. We're told earth beings are cold," he tells her without much emotion. "An angel does not make love … an angel is love."
In the same year, Law made John Flynn's The Sergeant, the film he was most proud of, although he just has to look blank and handsome as a private soldier unaware that his bullying sergeant Rod Steiger is secretly attracted to him. He has little to do either as a powerful television executive, appropriately named Robin Stone, in order to attract a string of women and a gay photographer (David Hemmings) in The Love Machine (1971), a rather tacky adaptation of the Jacqueline Susann bestseller.
In Roger Corman's The Red Baron (1971), as first world war German flying ace Manfred von Richthofen, he was overshadowed by the dogfights, filmed in the air, and as the hero of the British-made The Golden Voyage of Sinbad (1974), he had to play second fiddle to Ray Harryhausen's special effects.
During the following decades, Law travelled around the globe, appearing in small roles in films and on television, though nothing he did effaced the memory of his glory days as a sex symbol in the 1960s.
He is survived by his daughter.
· John Phillip Law, actor, born September 7 1937; died May 13 2008