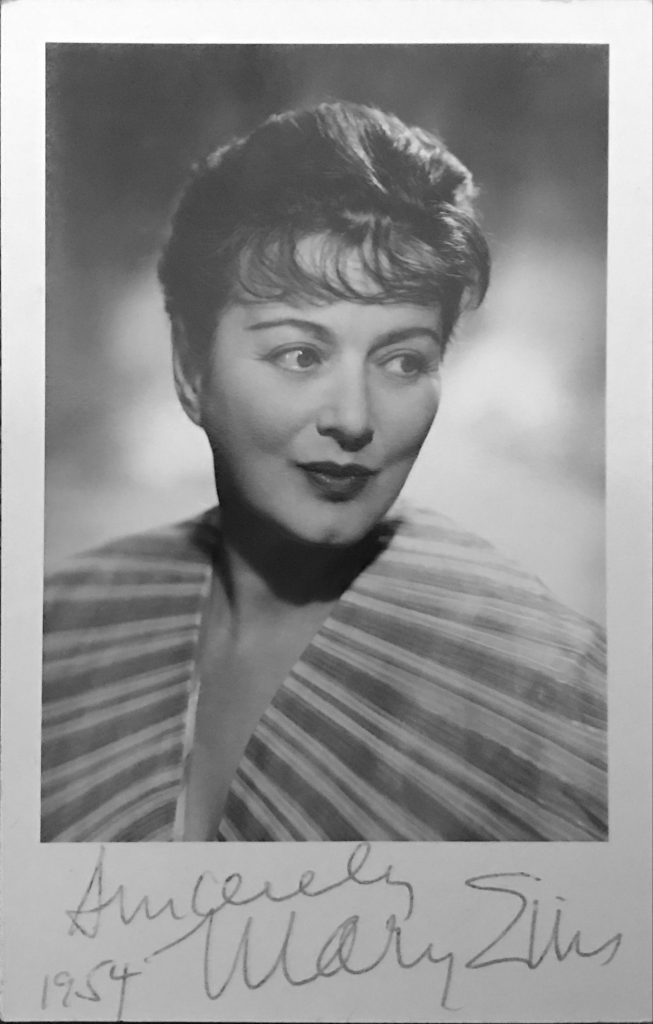 Mary Ellis obituary from "The Guardian" in 2003.
Mary Ellis Who has died aged 102, was associated with the Ivor Novello musicals Glamorous Night and The Dancing Years almost as indelibly as the composer himself, though, in fact, she devoted little of her career to the musical stage.
Born in New York, she joined the Metropolitan Opera for four years at the end of the first world war, singing the "young" parts and sharing that stage with the likes of Caruso and Chaliapin. She was that rarity, a singer who could act. She might well have become a great star of opera, but she freely admitted that, in her youth, she lacked both the dedication and the patience.
She knew it would be 10 years before her voice was fully developed, and when the theatre producer David Belasco offered her an escape route into the straight theatre – to spend six apprentice months in out-of-town "stock", and then to play Nerissa in a major production of The Merchant Of Venice in 1922 – she leapt at it. Thereafter she was an actor who could, if need be, sing.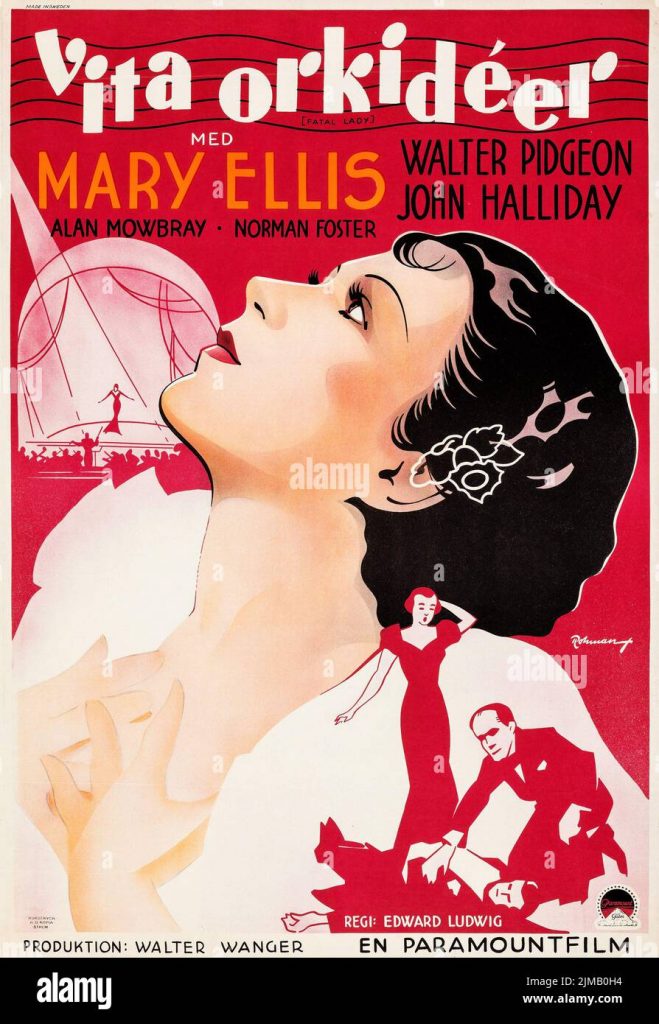 That need arose in 1924, when Ellis played the title role in the Broadway premiere of Rose Marie, but after a year or so of the run she wearied of it. She left the cast on less than amicable terms with the Hammersteins, who secured an injunction to preclude her from singing for any other management. She never sang in the US again.
The play that attracted her back to "legit" was an art-house revival of Ansky's The Dybbuk in 1925, and, for the remainder of the 1920s, she was rewardingly occupied playing leads in a disparate range of plays – usually with her lover, the English actor Basil Sydney, whom she eventually married. The couple came to England in 1930, and Ellis had her first London success in Eugene O'Neill's Strange Interlude the following year.
Her next, however, saw her return to the musical stage after nearly a decade. CB Cochran engaged her as the star of Jerome Kern's Music In The Air at His Majesty's theatre in 1933. This was the show which prompted Novello to write his two big Drury Lane hits for her, Glamorous Night (1935) and The Dancing Years (1939). During the war, she did hospital welfare work before returning to the theatre in yet another Novello musical, the less successful Arc De Triomphe (1943).
In London in 1947, Ellis was successful in Noël Coward's melodrama, Point Valaine, playing the part of a hotel keeper in the grip of a sordid, clandestine relationship with a brutal native on a small island in the West Indies. But the highlight of her postwar career – and probably the best performance she ever gave – came in Terence Rattigan's The Browning Version in 1948. Playing opposite Eric Portman, she gave the embittered Millie Crocker-Harris majestic malevolence, and the poignancy of Portman's performance was heightened enormously by her refusal to make any compromises with the wife's hard, unsympathetic carnality.
Ellis's only other musical was After The Ball, Coward's 1954 reworking of Lady Windermere's Fan. This was a less than happy experience, partly because of Coward's old feud with the late Novello, with whom he seemed to associate her in his mind, and partly because her unease at being so much smaller than the rest of the cast made her feel, she said, "like a female Toulouse- Lautrec". Nevertheless, despite looking rather like a melted candle at one point, when the train of her gown fell off and formed a pool around her, she managed to play the notorious Mrs Erlynne with some dignity.
In later performances in straight drama – as Christine Mannon in the 1955 revival of Mourning Becomes Electra, for instance, and her last West End part, Eliza Gent, in Look Homeward Angel in 1962 – Ellis never seemed quite to fulfil the promise of her beginnings, and certainly never achieved the distinction she had on the musical stage.
She played Ibsen, Shaw and O'Neill at the Arts and Yvonne Arnaud theatres, and was seen in the US and England at many unfashionable, out-of-town venues, appearing simultaneously on television and in radio productions. For a role she fancied, she would travel anywhere. On TV in early 1993 – by then as old as the century – she was throwing herself into a smallish part in a new, specially written series of Sherlock Holmes, professing to "love it because I like to keep busy".
Even so, when Ellis wrote her autobiography in 1982, she was still able to call it Those Dancing Years. She occasionally retired for short periods to her small villa in the hills behind Nice, where she painted and studied.
Mary Ellis, actor, born June 15 1900; died January 30 2003